Comics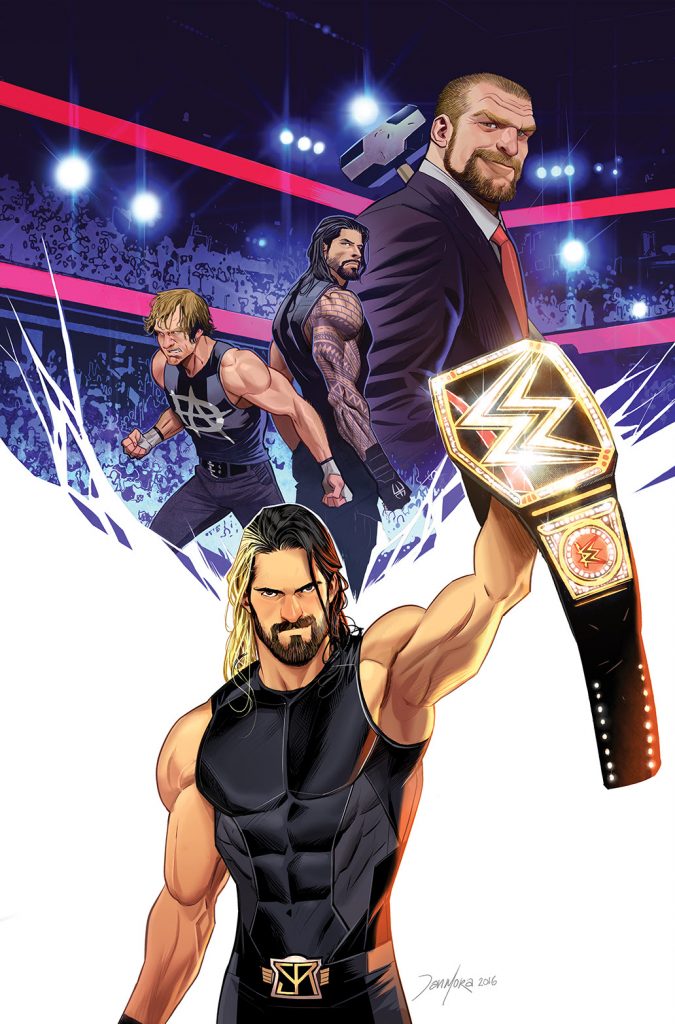 Road to New York Comic Con Announcement #4: BOOM! Studios Announces WWE Ongoing Comic Book Series
Boom! Studios and WWE Announce Comic Book Series to Hit the Mat in January
By Staff Reports
BOOM! Studios is excited to announce WWE, a new ongoing comic book series launching in January 2017 that will feature the Superstars of WWE in stories that go beyond what's seen on TV.
The ongoing series follows November's oversized one-shot special, WWE: Then. Now. Forever., which contains an original story by writer Dennis Hopeless (All-New X-Men) and artist Dan Mora (Klaus), plus the one-page info-comics illustrated by Daniel Bayliss (Kennel Block Blues) that first debuted at San Diego Comic-Con. 

Here is the official solicitation information for WWE #1:
WWE #1
Ongoing series
Publisher: BOOM! Studios
Writers: Dennis Hopeless, Ross Thibodeaux
Artists: Eduard Petrovich, Rob Guillory
Main cover artist: Dan Mora
Format: 32 pages, full color
Price: $3.99
On sale: January, 2017
Synopsis:
BOOM! Studios is proud to present the most authentic line of ongoing WWE comics. Each issue will feature your favorite Superstars in stories that go beyond what you've seen on TV.
The first story arcs detail the "Breaking of The Shield."
Seth Rollins. Roman Reigns. Dean Ambrose. Together they formed The Shield, one of the most dominant factions in WWE history—until the ultimate opportunist Seth chose to betray the group at the behest of Triple H, the "King of Kings" who has cemented himself as the authority in control of WWE.
Now, following a near career-ending injury, Seth is back on the hunt for the WWE Championship, a journey that will send him on a collision course with his former brothers…
Includes a backup story starring The New Day by Ross Thibodeaux (Mighty Morphin Power Rangers 2016 Annual) and Rob Guillory (Chew).