Action Figures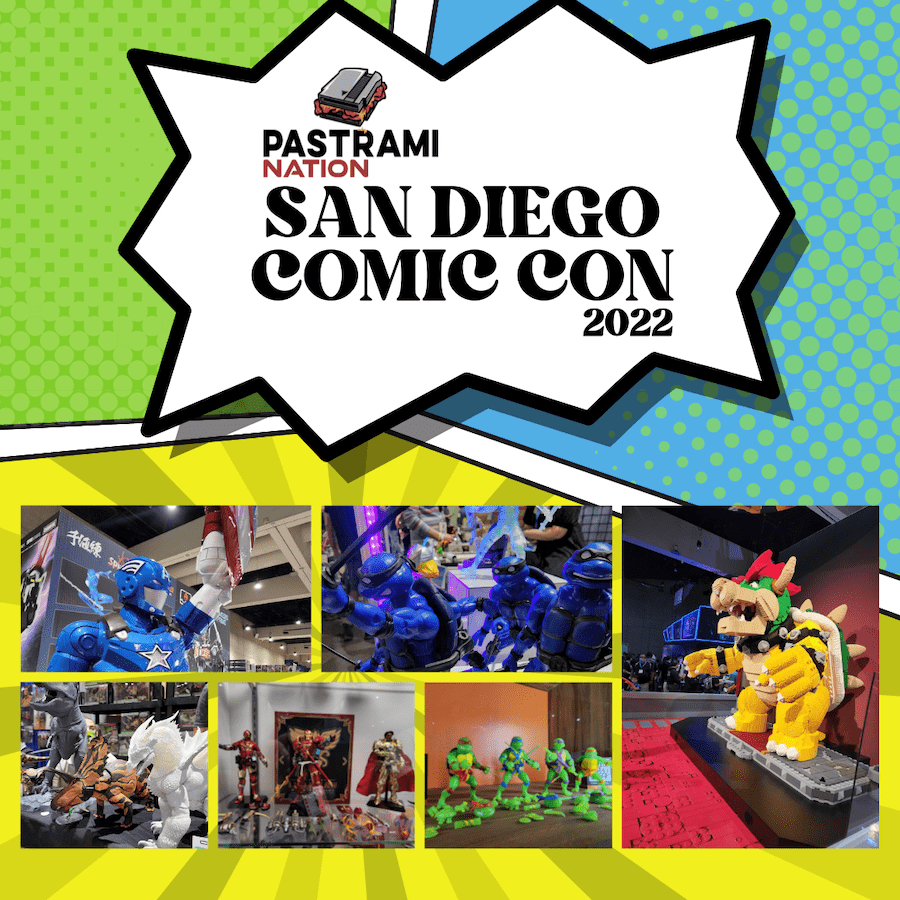 San Diego Comic Con 2022: A Throwback Con in All the Right Ways
By Nolan P. Smith
Editor and Chief
Photos by Nolan Smith and Jason Smith
It's been a long time coming. When the pandemic of 2020 hit, the world shut down. For Pastrami Nation and the rest of the world, it meant no conventions, especially our favorite convention: the San Diego Comic Con. It was our first con we ever attended and consistently the best. So when COVID took away SDCC 2020, it hit the world of pop culture hard.
It hit us hard.
2022 marks the return of the full-fledged return of the San Diego Comic Con, and Pastrami Nation's return to the convention scene. So, how was it?
It was absolutely amazing.
Comic Con is a lot of things for a lot of people: for some, it's an opportunity to meet celebrities and get autographs. For some, it's the thrill of being in the room where "it" happened: trailer reveals, movie announcements, and so on. For us, its walking the exhibit hall to see what we can discover and who we can meet and connect with. This year, we had a chance to connect with the awesome team over a Jada Toys, learning about their newly announced Street Fighter and Mega Man lineups. It was connecting with the always amazing Super7, both at the convention but also at their fantastic Cobra pop-up at their San Diego location. It was connecting with a company Jason and I have been a fan of since the beginning: The Loyal Subjects, and learning about their impressive BST AXN line, not to mention meeting comic book royalty, Kevin Eastman. Eastman was one of the coolest creators I have met- so excited to chat with fans and sketch.
One of the biggest differences at the con was the amount of space down each aisle. I know it was still crowded, but I haven't seen that much space down the aisles since before Twilight hit. The masks made it tiresome, for sure, but I just appreciate that we were able to have SDCC 2022.
Be sure to visit www.comic-con.org for more information, and check out the photos below!