Comics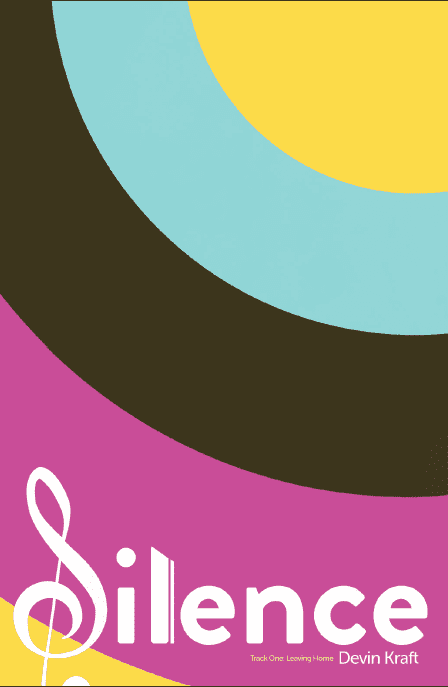 Silence Track One Review: Drop the Beat
A Kickstarter Sensation Brings Silence to Life
Review by Nolan P. Smith
Kickstarter has become a launching pad of creativity since bursting on the scene. The crowd funding platform has brought the world books, movies, action figures, wallets and more. For me, the most exciting genre of projects has to be comic books: to support a work from the beginning and to be one of those responsible for bringing the book to life is a great feeling. This book is straight from Kickstarter, with a second issue campaign currently running- ladies and gentlemen, I bring you Silence.
The vibrant series comes from Devin Kraft, who you might know for his extremely successful Kickstarter project, Dragon Slayer. Kraft's art has always had a pleasing, animated feel to it, but with Silence, it's kicked up a few notches. With Track One, we are introduced to a world full of intrigue, boating, and of course, music. The story follows Johanna, a young lady who has run away from home and now lives with that regret. The fishing boat her father was on board has went missing in Hades' Hexagon, prompting the young Johanna to go in search of her father.
This mission brings more faces to story, including Johanna's childhood friend Dinah, the seemingly wealthy Meg and the captain of the submarine the group boards, Cherry. Kraft crafts a marriage of sequential art and graphic design, and does so masterfully. The vibrant landscape leaps off of the page, and the backgrounds ooze graphic design elements that fit the story perfectly. The character designs are exceptional, with each of our "heroines" standing out among the crowd of supporting and background characters.
I was very impressed with the first outing for Silence, which leaves us on quite a cliffhanger. Not to fear, because the second issue, like I had previously mentioned, is up on Kickstarter right now: https://www.kickstarter.com/projects/cheshirecatart/silence-track-two. If you are looking for something different, and a literal feast for the eyes, then pop Silence Track One in your tape deck and get ready to flip to the B side when Track 2 hits.
Rating: 9.0 out of 10.