Art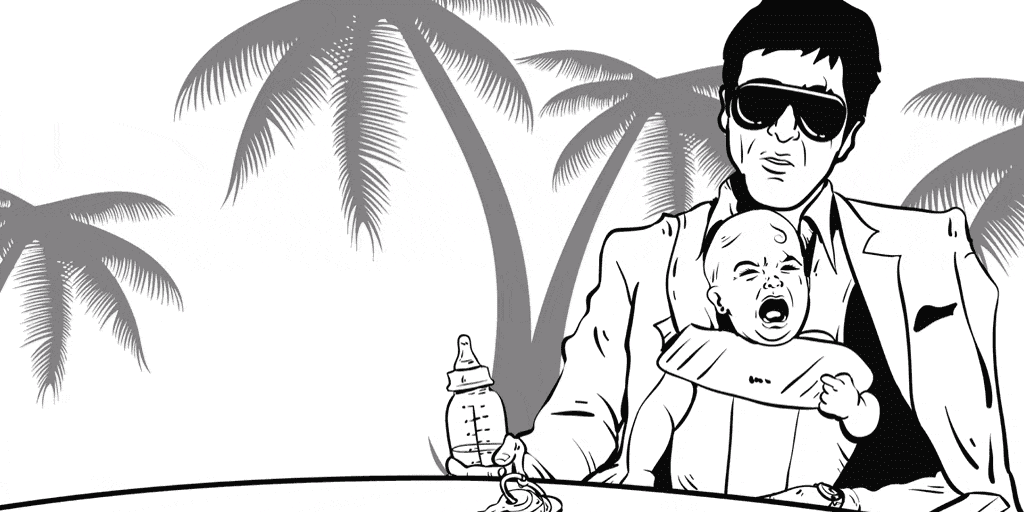 Stay at Home Scarface: A Gangster Coloring Book from The Devastator
Stay at Home Scarface- The Adult Coloring Book You Have Been Needing, Hits Stores this May

Say hello to Tony's little friend: His newborn son! In this comic adult coloring and activity book, Tony now has mountains of baby powder on his desk, and when he takes someone for a ride, it's the Dumbo ride at Disneyland. The only thing that gives Tony orders is babies. Babies, you got that?
Stay at Home Scarface
A Coloring & Activity Book for Gangster Parents
by Kenny Keil
Available in Bookstores May 11
"Tony is babysitting my kids right now!"
–Big Boi, Outkast
"Kenny Keil is one of MAD's funniest writers. Granted, that's a low bar, but
you should buy this book anyway!"
–John Ficcara, Editor-in-Chief, MAD Magazine
"Stay at Home Scarface is f***ing brilliant. Every stay at home dad with
kingpin dreams should own this."
–Combat Jack, The Combat Jack Show
Available on Amazon and DevastatorPress.com.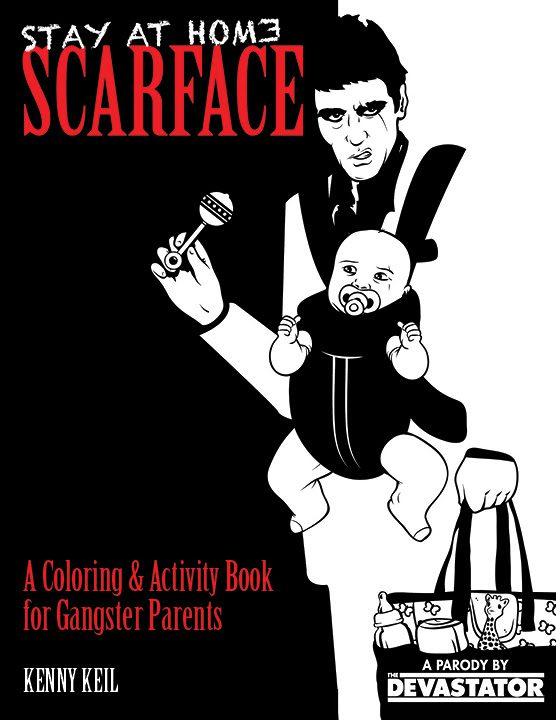 Who's Responsible for This?
Kenny Keil is a writer and artist. His work has appeared in MAD Magazine, Vibe Magazine, and The Devastator. His other works are Rhyme Travelers, Death Trip, and Tales to Suffice. He's also a stay at home dad and gangster movie enthusiast. He lives in the Los Angeles area with his wife and son and 0 cats. Kenny has received numerous awards, including a spelling bee trophy in 2nd grade.