Action Figures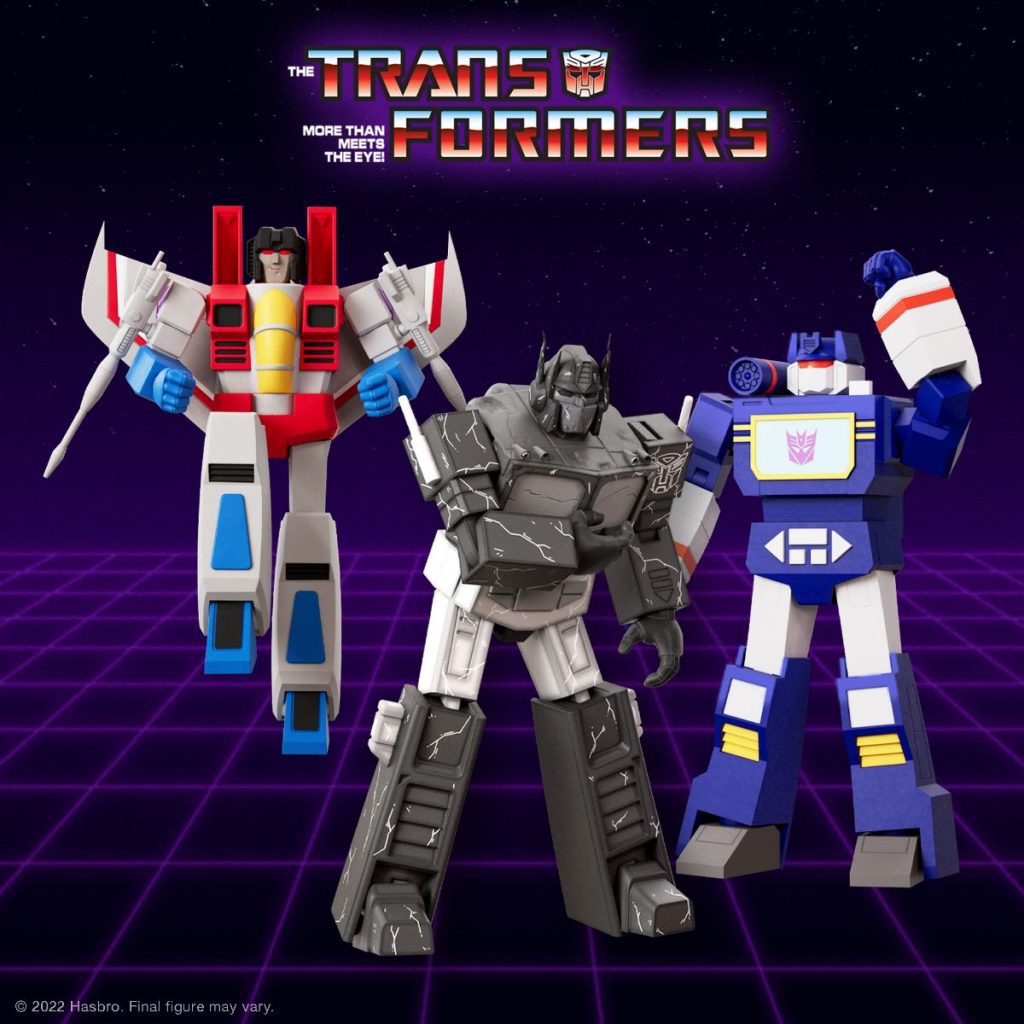 Super7 Announces Wave 4 of Transformers ULTIMATES!
By Staff Reports
Hide your Energon cubes, it looks like the Decepticons have gotten the upperhand!

Super7's latest wave of Transformers ULTIMATES! figures have things looking pretty dire for the Autobots! With Fallen Leader Optimus Prime from The Transformers: The Movie, and G1 Decepticon baddies Starscream and Soundwave looking as devious and formidable as ever, these Transformers ULTIMATES! are just what anyone who roots for the bad guys has been waiting for!

As bad as things look for the Autobots, your Transformers collection will be in for an even worse fate if you miss out on these 7″ scale highly articulated Transformers ULTIMATES! figures of Fallen Leader Optimus Prime, Starscream, and Soundwave, each including a variety of interchangeable parts and accessories!

This made-to-order release is available for pre-order until July 8, with expected delivery Summer 2023.