Action Figures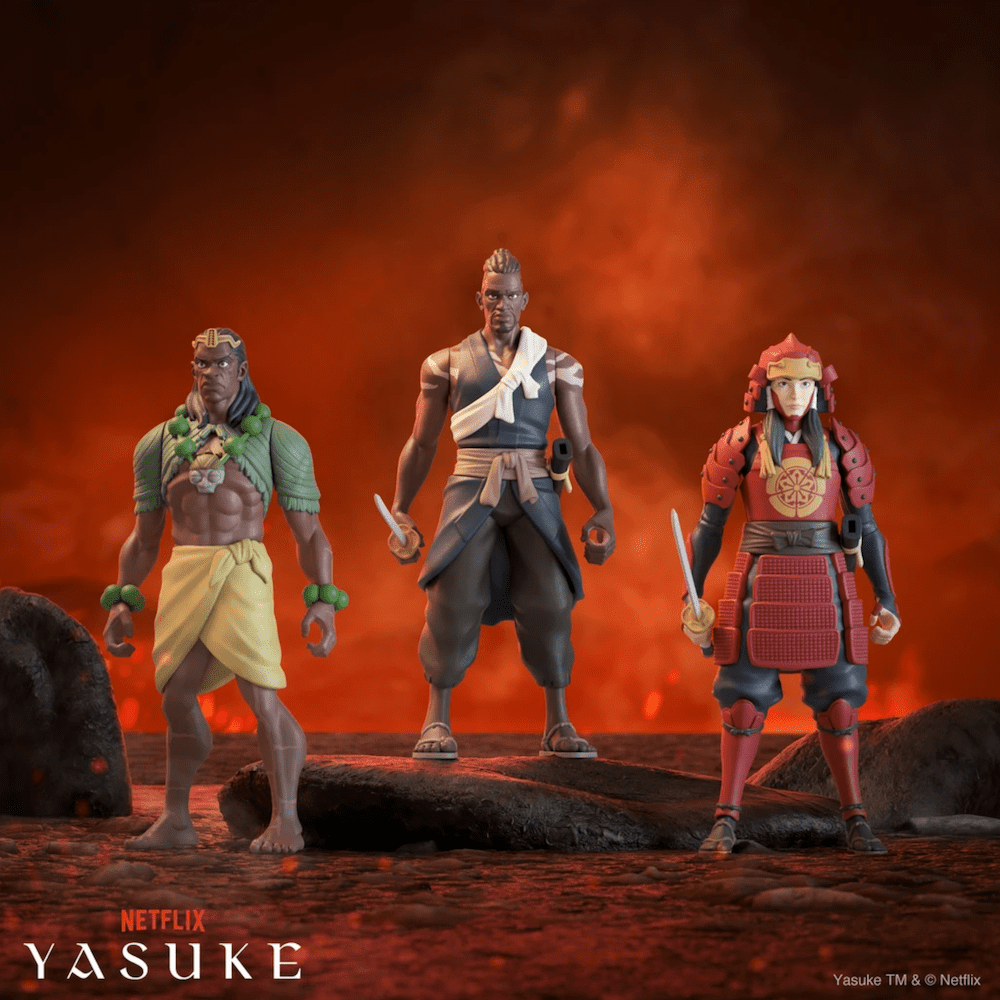 Super7 to Release Collectible Figures for Netflix's Yasuke and Eden Anime Series
By Staff Reports
Super7 will be releasing new product in support of Netflix's original anime programming in the range of collectible categories and accessories. The highly-anticipated Yasuke (available now, only on Netflix), the story of a Black samurai warrior in an alternate version of feudal Japan, will debut two new styles of vinyl figures for Super7. 
Three characters – Yasuke, Natsumaru, and Achojah – make up the first wave SuperVinyl figures, a new line of 6" vinyl figures in the "hang-tag" style of soft vinyl figures traditionally made in Japan. With three points of articulation, these figures feature detailed sculpts that capture the style and attitude of the character. Pre-order at Target Online: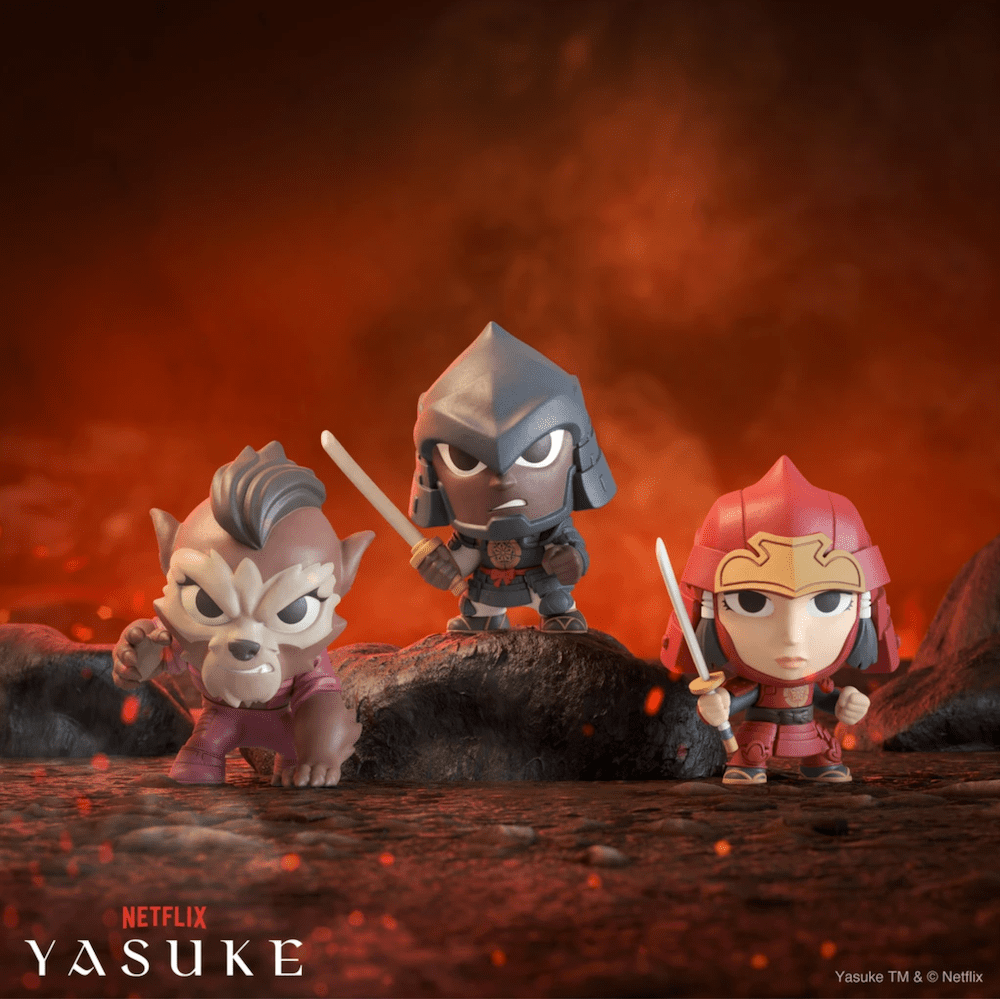 Super7 will also be introducing SuperVinyl SD, a 3" super-deformed vinyl figure line that explores the cuter side of the animated characters, with the first wave including Yasuke, Natsumaru, and Nikita in Beast Mode. Pre-order at Target Online: 
"While the story of Yasuke happens in an alternate world of Japan, the series draws its inspiration from the rich history of Japanese Anime, and we wanted the toys to match that same spirit," said Brian Flynn, founder and owner of Super7. "Instead of making traditional western action figures, we purposely went back to our Japanese toy roots and made boxed hang-tag vinyl figures and super-deformed figures, just as if the series had also come out in Japan."
Super7's Yasuke figures will be available for pre-order exclusively from Target on Wednesday, May 5. The 6" SuperVinyl figures retail at $19.99 each, while the 3" SuperVinyl SD figures are $9.99 per figure.
Eden, premiering on Netflix on May 27th, will see its own collection of 3" and 6" vinyl figures and more, with an online pre-order slated for Target soon after.
The first wave of products from Yasuke and Eden are expected to deliver this fall, before an in-store launch across Target locations nationwide in October.
To stay up-to-date on Super7, visit Super7.com or @Super7 on Instagram.