Comics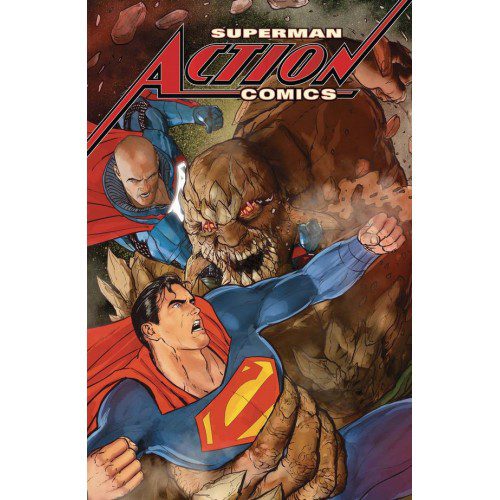 Superman: Action Comics #958 Review: Here Comes Doomsday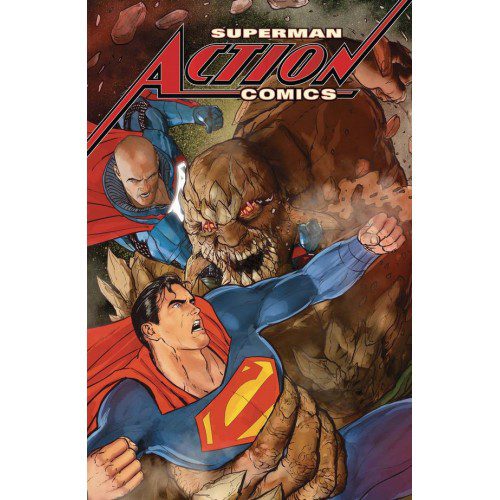 By Nolan P. Smith
Last issue's Rebirth kick off was full of reveals and surprises: Superman is dead, Lex Luthor takes up the S shield to defend Metropolis, the old Superman reveals himself, a new Clark Kent is revealed, and the murderous monster Doomsday is back and ready to fight. That's a great way for this storyline to kick off.
Dan Jurgens and Patrick Zircher continue to deliver, with an issue full of action. Doomsday attacks, and its up to Superman and Lex Luthor to save us- tell me that doesn't sound amazing? We see Superman battle with a berserk Doomsday, one very much like the Doomsday that killed Superman all those years ago- how is that possible?
We also see more of this new Clark Kent, one who appears to be powerless- who or what is he? The plots thicken, and by the end of the issue, the battle still rages on as Lex and Supes give it their all. I am loving this series- it's exactly what I want from a Superman series- tons of action and mystery, all being led by DC's big blue. Action Comics is the Superman book to read, jump on board and get ready to rumble.
Rating: 9.0 out of 10.
This review was created in conjunction with QBC Toys and More, a local comic book and collectible shop located in Victorville, CA. Featuring new comic books every week, collectibles, action figures, original artwork, and more, QBC has something for the pop culture lover in us all. You can find them on Facebook at https://www.facebook.com/QBCToysandMore/.