Art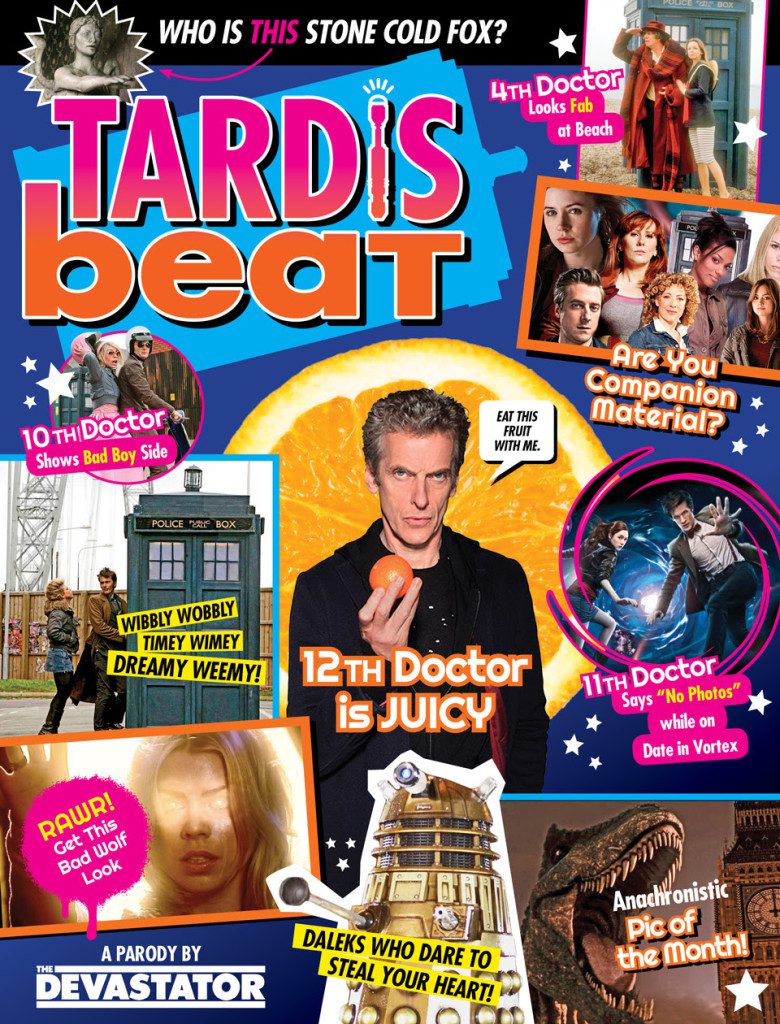 TARDIS Beat: The Doctors Are IN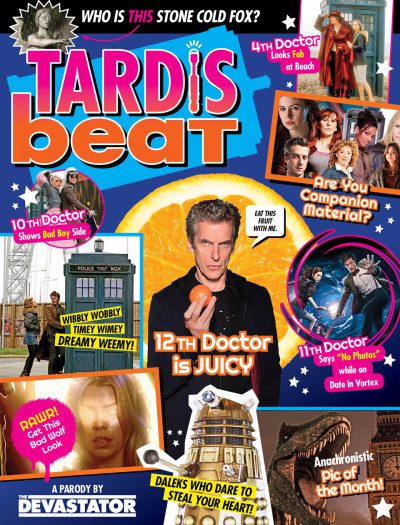 By Staff Reports
Available February 17 at DevastatorPress.com.
It's timey-wimey for a Tiger Beat spoof that EXTERMINATES Doctor Who fandom! Feast your eyes on this ultra-glossy gossip rag with the scoop on all the hottest Doctors Who.
TARDIS Beat includes features like, "Daleks Who Dare to Steal Your Heart," "4th Doctor Dishes on Fab Scarf!" and a mini-poster of those sexy Cybermen.
Warning: When you read TARDIS Beat… don't blink.
Who's Responsible for This?
Author Patrick Baker is a writer for Cartoon Network's Regular Show, and has written for NPR, Comedy Central and BuzzFeed. Baker is also responsible for other Devastator Press hits like the zine Slash Fiction Through the Ages and satirical stickerbook The Presidential Dickerbook.