Movies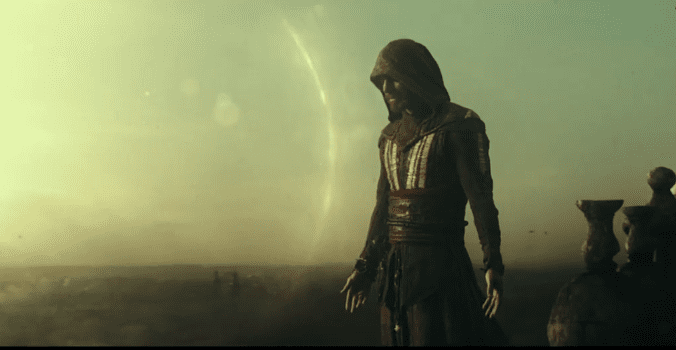 The Assassin's Creed Trailer is Here, Rejoice!
Ubisoft's killer franchise, Assassin's Creed, hits the silver screen in December
By Nolan P. Smith
It's a call to arms, as the video game franchise Assassin's Creed makes the leap of faith from video games to the big screen, and we have the first trailer to prove it!
Debuting on the Jimmy Kimmel Show last night, the trailer shows Michael Fassbender (X-Men: First Class) as the lead here, both in modern times and in the past, during the Spanish Inquisition to be exact. Fassbender plays both a legendary assassin and his ancestor in the future. As a fan of the franchise since the very first game, I have been eagerly anticipating this film, and yet nervous at the same time. By the looks of the first trailer, I feel like the film will do the franchise justice.
Why does it work?
-Hidden gauntlet blades? Check.
-Crazy building scaling and extreme parkour? Check.
-The look and feel of an Assassin's Creed game? Check.
I am beyond hyped for this film! Assassin's Creed is from 20th Century Fox and hits theaters December 21st.