Uncategorized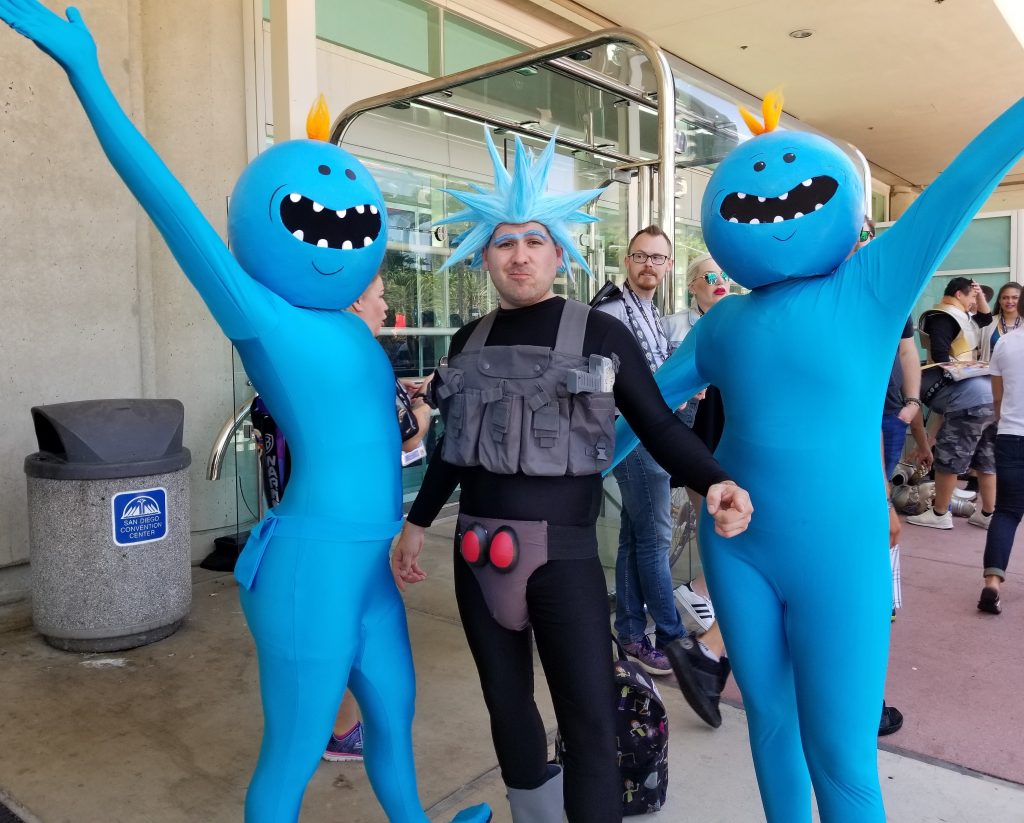 The Con of All Cons- San Diego Comic Con 2017
What booths made the biggest splash at SDCC? Read On!
By Nolan P. Smith
Photos by Nolan P. Smith and Jason T. Smith
This past week, San Diego became the hub for pop culture once again as Comic Con International brought the San Diego Comic Con in full force.
The convention, which ran from Wednesday through Sunday, took place at the San Diego Convention Center and packed the streets of the Gaslamp District the entire time. Fans, cosplayers, industry employees, actors, actresses, directors, artists, writers, and more all flocked to Southern California for a week of pop culture greatness. Notable news from Comic Con includes new footage for Avengers: Infinity War, Black Panther, Thor: Ragnarok, and the much anticipated Justice League film.
The exhibit hall was packed from wall to wall with vendors and booths, filled with everything you could think of across the pop culture spectrum. Mattel had upcoming merchandise on display from the upcoming Justice League film, Hasbro showed off a slew of Marvel and Star Wars collectibles, DC Comics showed off the film costumes of the members of the Justice League, The Loyal Subjects released a slew of vinyl exclusives for the show, Bluefin had exclusives for popular licenses such as Dragonball Super and Mortal Kombat, and that's just to name a few of the outstanding booths in attendance.
"Experiencing comic con is a must," said Victorville resident and cosplayer Rebecca Rubio, who attended the San Diego Comic Con for the first time this year. "You hear about how great it is, but until you experience it for yourself, you really don't know what to expect. It really is the mother of all conventions. There is something there for everyone, whether you love comics, manga, cosplay, or just a fan of art you will not be disappointed."
Cosplayers showed off their creativity and talents with a slew of outstanding costumes. From Harley Quinn to Rick & Morty, cosplayers help bring a con to life, and help make the convention that much more memorable. Standout cosplayers include a mash up of Boba Fett and Star Lord, which walked the convention floor complete with his own music, the ever popular Mr. Meeseeks from the hit animated show Rick & Morty, and the iconic Tapatio Man.
For us, some of the "Best Of" booths have to be Bluefin, The Loyal Subjects, and the booths with their creators readily available to speak to. Bluefin had, hands down, the best customer service at the booth, and showed off a ton of new items from Mortal Kombat, Street Fighter, Tekken and more. The Loyal Subjects hosted a slew of exclusives of their action vinyls in a wonderfully, timed fashion, with an awesome staff on hand. Of course, the booths with comic book creators are often not as packed as say, Hasbro, but if you missed seeing these creative thinkers, then you really missed out. Speaking to Terry Moore, David Peterson, David Mack and the hosts of creators at the Aspen Studios booth was a highlight in itself.
Comic Con International will be bringing the San Diego Comic Con back to Southern California in 2018, but not before their sister convention, WonderCon, returns to Anaheim in early 2018. For more information, visit www.comic-con.org.