Comics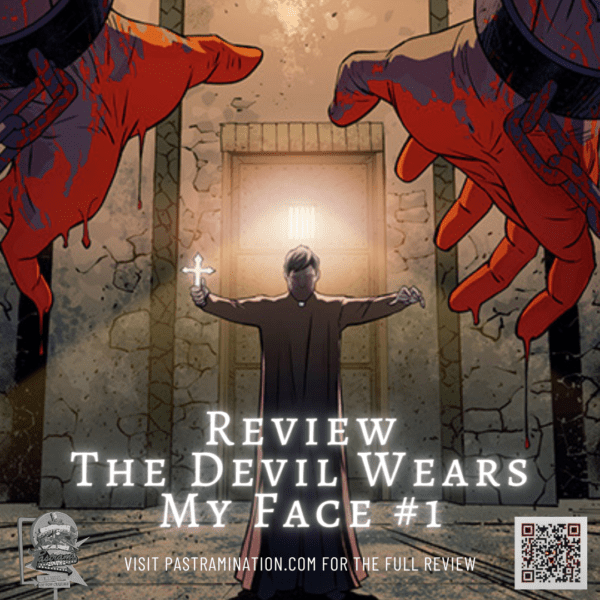 The Devil Wears My Face #1 Review
By Nolan P Smith
Editor
From the rich history of possession and exorcism that has deeply embedded its roots in cultural narratives, "The Devil Wears My Face #1" emerges as a refreshing addition to the genre, especially within the comic book medium. As a practicing Catholic, I've long been captivated by the notion of exorcists wielding the power to banish malevolent spirits. Although popular culture has often dramatized exorcisms, seldom has it been a primary theme in comics.
Published by Mad Cave Studios, this issue, timely released for the spooky season, introduces readers to a demonic narrative led by David Pepose (Savage Avengers, Spencer, and Locke), Alex Cormack (Sea of Sorrows), Justin Birch, David Reyes, and Mike Marts, this is an exciting tale that thrusts us into a story that drips of evil from the get-go. The narrative is set against the backdrop of 1740s Spain, where a demonic entity wreaks havoc, claiming the lives of several priests. Father Franco Vieri, a top Vatican exorcist, is dispatched to confront the entity "Legion."
I have been a fan of Pepose's work since Spencer and Locke, and this issue shows the writer flexing his writing prowess with a radically different series from his previous work. I love the pacing and the page-turning moments- Pepose knows how to navigate a tale, guiding readers down a dreary, terror-soaked path that could shine on the silver screen just as brightly as it shines in sequential art. Cormack's artwork is haunting, as the panels bring all the horror vibes you could hope for. The pages with Legion show the face of evil, and it will leave a shiver down your spine.
The Devil Wears My Face" is poised to redefine horror in comics for 2023. Avid readers and newcomers alike should not miss out on this riveting series. Visit your local comic shop and pick this up today!
Rating: FIVE Pastrami Nation out of FIVE