Reviews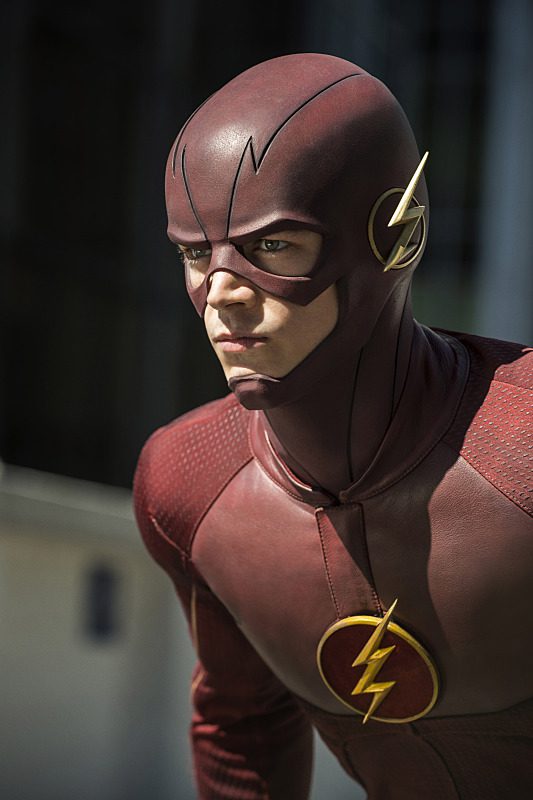 The Flash Review: The Man Who Saved Central City
Review by Nolan P. Smith
(Victor Valley)– With the first season The Flash, the fastest man alive took over the CW Network with an explosion of action, adventure and heart. A spin off series from the wildly popular Arrow series, The Flash focused on Barry Allen (Grant Gustin), a young man who after a freak accident, is granted unimaginable speed. The first season was amazing, and left fans everywhere with a huge cliffhanger- enter the season premiere for the sophomore season: The Man Who Saved Central City.
The episode, plain and simply, delivers on all levels. We get a bit of a confusing moment at first, wondering what happened at the end of season one as this episode opens in the heart of unfamiliar action. That is quickly remedied as we see what the scarlet speedster and company have been up to since the tear in reality threatened not only the city, but the world as well. This episode has the gang back together, as Cisco (Carlos Valdes) is now working with Detective West (Jesse L. Martin) on a metahuman task force for the police, Caitlin (Danielle Panabaker) has moved on to working at a rival lab, all that is left of Dr. Wells (Tom Cavanagh) is aftershocks from last season, and that leaves Barry going solo.
Solo doesn't really work when our hero faces the heavyweight Atom Smasher (Adam Copeland), a character fans of DC Comics will definitely know about. With the ability to grow in size when he absorbs radiation, Smasher also has a mystery to his appearance. A emotional, lone wolf Flash can't defeat such a threat on his own, but he has to deal with his own demons before he can move forward.
This is exactly what a season opener should have- we get clarity on the cliffhanger from last season, we see the end of some story lines and the beginning of new ones, especially at the end of this explosive episode. We see the crew come together, we see Barry grow as a person in the face of adversity, and we see why we love this series. A great villain, the start to a great season, I couldn't ask for any more, especially with the previews to the next episode, Flash of Two Worlds.
Rating: 5 out of 5, no question. This is super hero television at its finest.