Art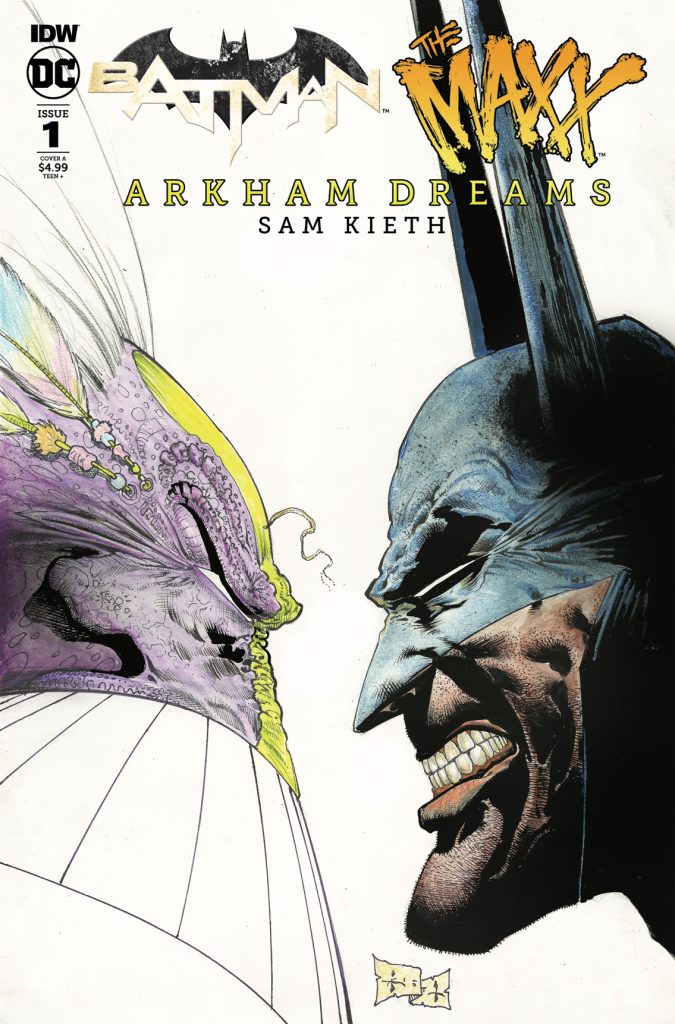 The Maxx / Batman: Arkham Dreams #1 Review
Like some others out there, I was introduced to The Maxx through the short-lived MTV animated series of the same name. For a series that only ran 13 episodes, it stuck with me. The animation was cool, the character of the Maxx was unique and different, and the story was unlike anything I had ever seen before. It was dark and twisted. It was exactly what my 15-year-old brain needed.
The Maxx centers around the titular hero as he traverses our world and an alternate reality world called "The Outback". In our world, he is a homeless vagrant, but in The Outback, he's the mighty protector of the Jungle Queen. While in the real world, he befriends a social worker named Julie, who helps the Maxx out in his adventures through our world. Julie is not aware of the Outback, where she is the Jungle Queen. The Maxx is fully aware of this and knows he needs to protect her in our world, and in his.
In creator Sam Kieth's first adventure into The Outback in ten years, the Maxx is joining forces with the dark knight. When the Maxx is thrown into Arkham Asylum, Batman is on the case as he tries to figure out who this mysterious stranger is. Things take a turn when a deranged doctor, with an unconventional method of tapping into the human psyche, takes his turn at experimenting with the new patient. Soon, the Maxx and Batman are transported to The Outback, but not the one that the Maxx knows. Something is wrong, and the two must work together to find out what is happening in this alternate world, and stop any of it from leaking into the real world.
The Maxx and Batman, a strange team up for sure, but it makes perfect sense from the first page. The Maxx has always had a dark and gritty tone, and Gotham City feels like the perfect setting for this world. Most of the action doesn't even play out in Gotham, or even the asylum, but it doesn't feel like he's out of place in this world. And vice versa. Batman fits right into the world created by Sam Kieth.
Much like the character of the Maxx himself, this first issue is as weird, twisted, and funny as you imagine it will be. It's exciting, dark, and full of twists and turns along the way. The ending paved the way for more chaos to come, and I'm very curious how it's all going to play out in the future. If this first issue is any indication, it's going to be great!
Rating: 8.0 out of 10