Action Figures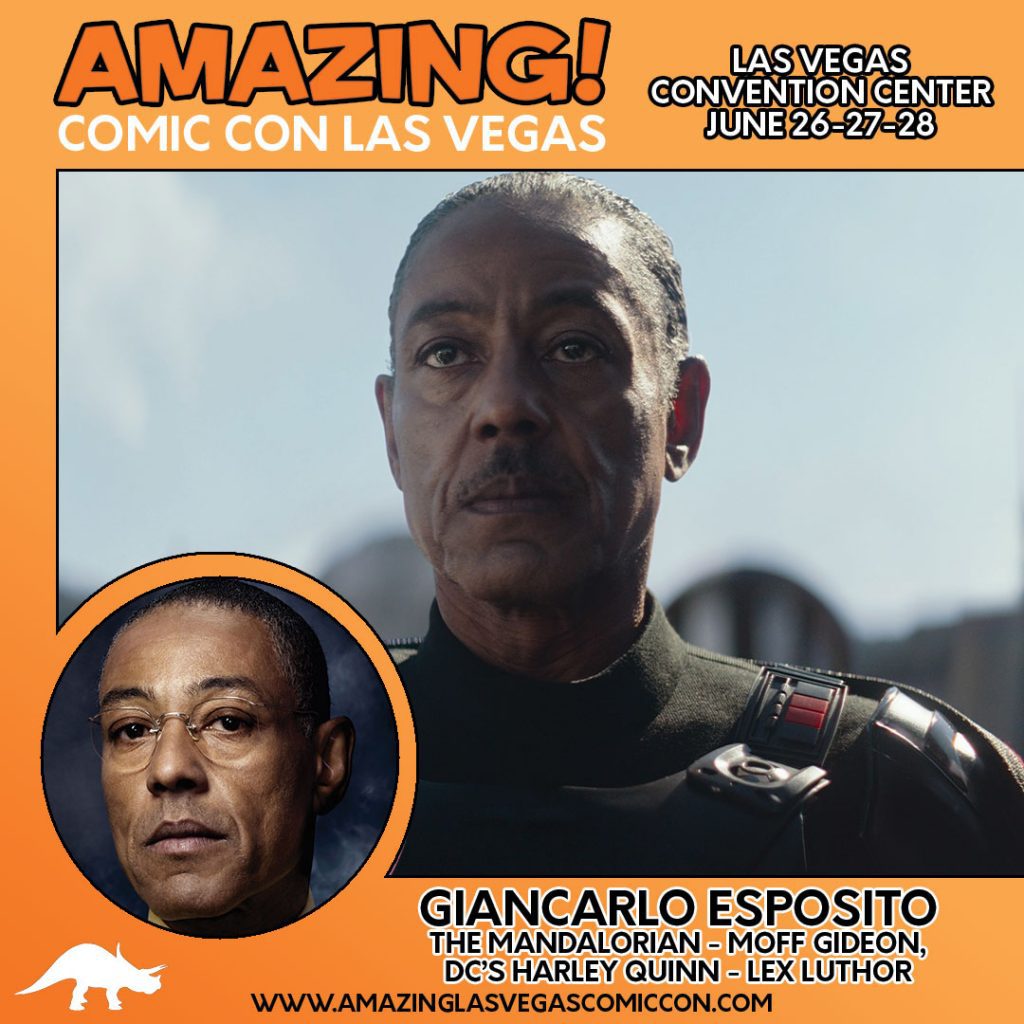 "This is the Way" Amazing Las Vegas Comic Con Brings Pop Cultures Biggest Stars to Las Vegas in 2020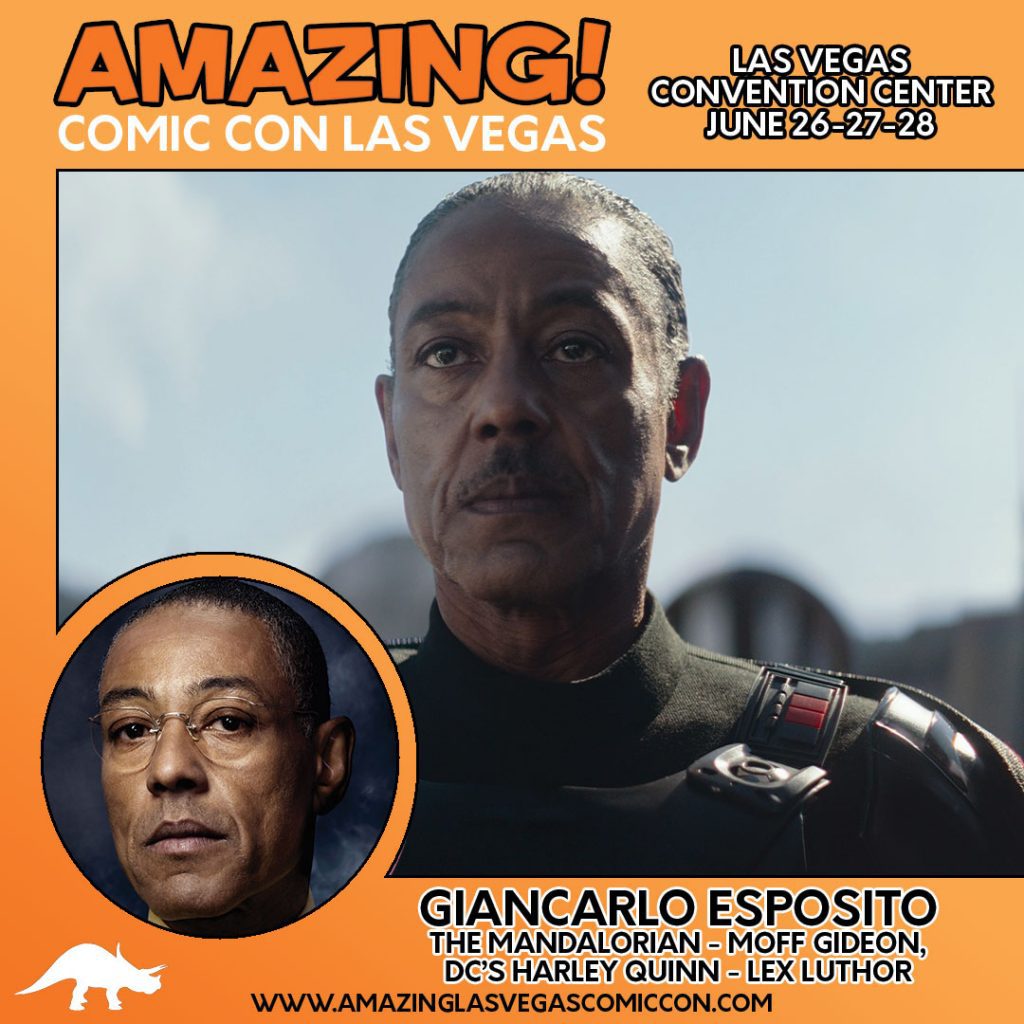 By Staff Reports
(Victor Valley)– As announced exclusively via ComicBook.com, Amazing Comic Conventions LLC is excited to announce that AMAZING LAS VEGAS COMIC CON! is returning to Las Vegas from June 26th to 28th with a FIRST WAVE of headline talent from Disney+ and Lucas Film's The Mandalorian, Funimation's My Hero Academia as well as some of the current biggest names in Comic Books. The event will take place from June 26th to June 28th at the Las Vegas Convention Center.
THIS IS THE WAY!
Disney+ and Lucas Film's smash hit Star Wars series "The Mandalorian" has been one of the most talked about series 2019 and 2020. AMAZING LAS VEGAS COMIC CON! 2020 is thrilled to say "This Is The way" as we welcome some of the stellar cast including Giancarlo Esposito (Moff Gideon) and Emily Swallow (The Armorer). They will be joined by some of the creative behind the scenes team who make the show work on so many levels. Sound Editors Matthew Woodand Dave Accord who created the sounds and vocalizations of The Child and are Oscar Nominees in 2020 for Best Sound Editing for Star Wars: Rise Of Skywalker; performance artists who gave the characters such depth and life – Misty Rosas(Kuiil Performance Artist) and Chris Bartlett (The Ferryman, Zero and RA-7 Performance Artist, C3-PO Performance Artist) will give behind the scenes insight and meet and greet fans for the first time in Las Vegas.
POP CULTURE
Making their AMAZING LAS VEGAS COMIC CON! debuts from the World's Number 1 Anime Series for 2019 and 2020, Funimation's "My Hero Academia" are Justin Briner (izuku/Dekku) and Luci Christian (Ochako) They will be joined by the lead cast members from smash hit Anime Series Demon Slayer, Zach Aguilar (Tanjiro) and Abby Trott(Nezuko) as well as original Power Rangers star Jason David Frank ( Tommy/Green Ranger/White Ranger) and his co-star Jason Faunt (Red Ranger, Power Rangers MegaForce).
COMIC BOOKS
AMAZING LAS VEGAS COMIC CON! prides itself on being rooted firmly in comic book history as well as bringing the biggest and best of what is current in the world of Comics. 2020 is no exception. We are joined by Marvel Artists Skottie K. Young (Amazing Spiderman, Marvel Babies) and Humberto Ramos (Amazing Spiderman, Avengers, X Men), DC Artist Chad Hardin (Harley Quinn, Wonder Woman), Fabrice Sepulsky (Creator of Spiderman Noir), Sam De La Rosa (Venom, Carnage), Livio Ramondelli (Transformers), Edwin Huang(Street Fighter), Long Vo (Street Fighter), Joe Ng(Street Fighter) Jeffrey "Chamba" Cruz (Street Fighter), James C Mulligan (Disney Artist) and many more.
Tickets and VIP packages beginning at just $25 are available beginning March 5th at https://www.amazingcomiccon.com/with children 12 and under FREE.
Watch Amazing Comic Con! socials for more exciting guest announcements, news and the latest updates:
Twitter: @Amazingcomiccon
Instagram: @AmazingComicCon