Movies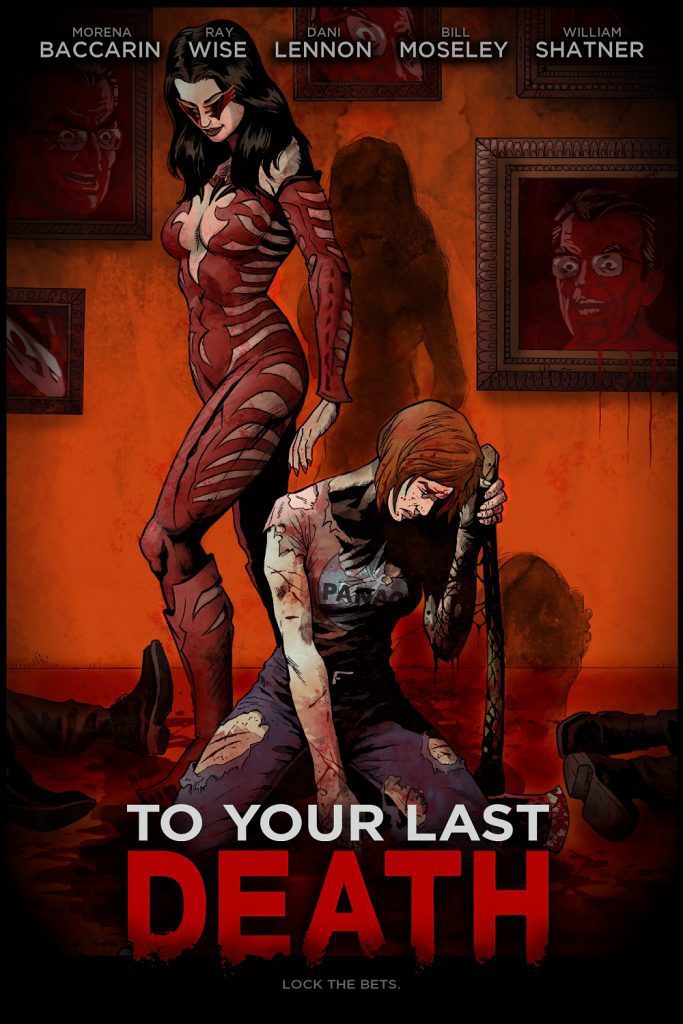 To Your Last Death Review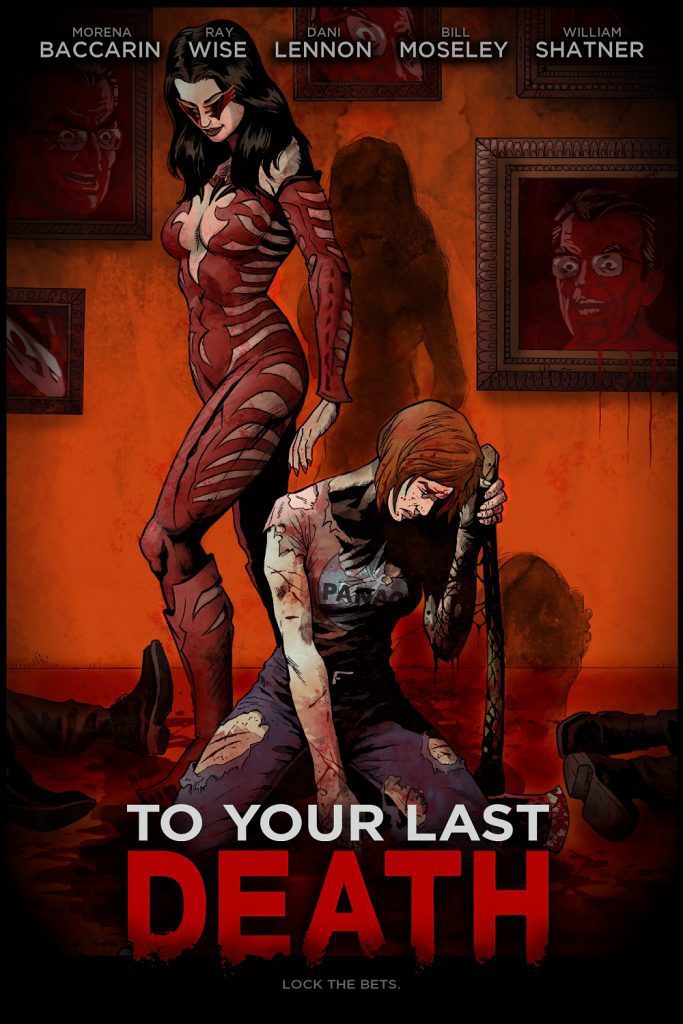 By Kevin Hoskinson
To Your Last Death isn't your typical animated film. It's an intense horror/sci-fi/ thriller, done in the style of Archer and Metalocalypse. And it's the unique combination of these genres and styles, on top of excellent voice acting, that makes it a lot of fun.
Troubled social justice activist Miriam DeKalb (Dani Lennon) is the only survivor of a deadly revenge scheme set up by her cruel, billionaire father. Her sister and two brothers were not so lucky. But when a mysterious entity known as the Gamemaster (Morena Baccarin) offers Miriam the chance to go back in time and try again, as a pawn in a bizarre interstellar gambling match, she has no choice but to bite. Now Miriam must relive the most horrific night of her life all over again, but this time with the foreknowledge to give her a fighting chance.
This film is a strange beast, in the best possible way. The animation style really helps tell the story effectively and exciting. This story could have been told in live-action, but it wouldn't hold the same weight as it does here. It works so well that eventually, you even forget you are watching an animated movie. It feels like real actors, in a real and horrifying situation.
Morena Baccarin, Dani Lennon, Ray Wise, and Bill Moseley lend their voice talents to the film, as well as William Shatner as the Narrator. It's a who's who of people from movies you love. They all do incredibly great work, and they give the characters great depth and make them feel human. Lennon does a great job invoking the emotion and fear that is required for Miriam. Baccarin as the Gamemaster is an inspired choice, bringing the intensity and authority a character like that requires. Everyone seems to be having a lot of fun, and that shows in the performances.
To Your Last Death is an exhilarating horror film, but it also does something different with its storytelling. We have seen it before (most notably in films like Groundhog Day, Happy Death Day and Run, Lola, Run), but never has it been in a film like this, or has it been done in this way. It's the idea of living a moment of your life over and over again, hoping to gain a different result. It doesn't help matters that Miriam is merely a pawn in a game, one with everchanging rules. By the time this movie reaches its conclusion, the rules have been changed so much that you have no idea what is going to happen next. It's filled with twists and turns that you will never see coming.
A cult classic in the making, To Your Last Death is a really fun movie. It reminded me of something like Repo! The Genetic Opera; unconventional, unique, and a different kind of horror film. It's something special, something that is genuinely original. It's a film that you do not want to miss, especially fans of great horror.
Rating: 9.0 out of 10
Kevin Hoskinson is a writer with a deep-seeded love for movies, comic books, television and the paranormal. From humble beginnings working the box office at his local movie theater, he's worked his way to becoming a humble family man and professional bug exterminator. Growing up, he wanted to become an astronaut, a Ghostbuster, a dinosaur, and a Disney animator before he found his passion for writing as a teen. He studied film at Los Angeles Valley College with an emphasis on screenwriting and film criticism. He currently lives in Portland, Oregon, with his wife and two kids. You can follow him on Facebook, Twitter @Kevin_Hoskinson, and Instagram @kevinhoskinson.