Art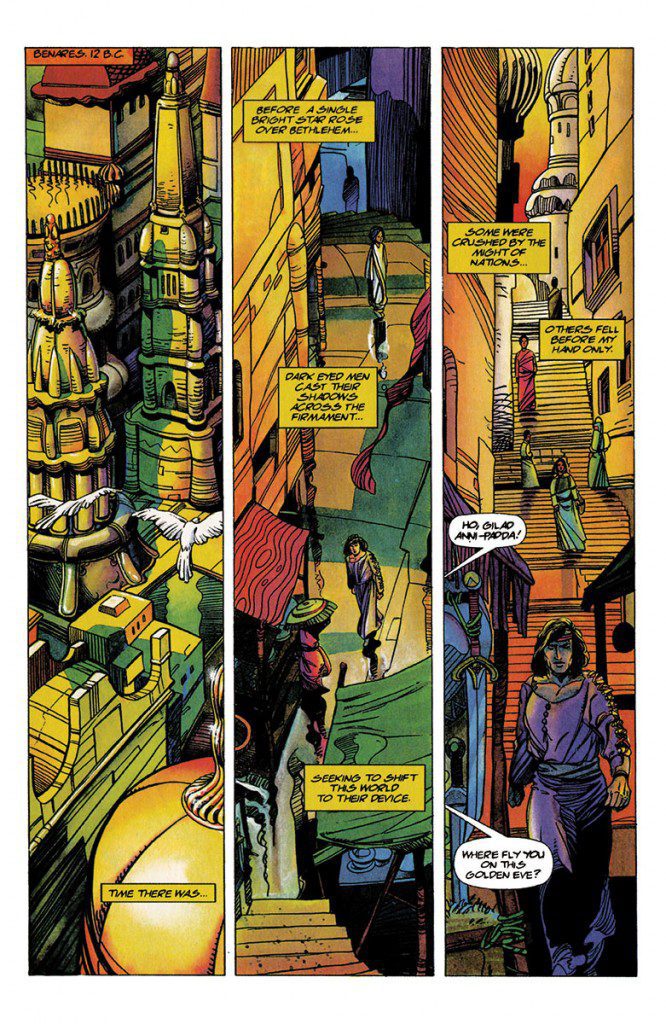 Valiant Entertainment brings back the classic Eternal Warrior
Ready for another blast from the past?
Hot on the heels of their release of the classic Ninjak, Valiant Entertainment has announced that Barry Windsor-Smith's Eternal Warrior is the next in line for the Valiant Masters treatment.
Valiant Masters-Eternal Warrior Volume 1-The Fist and Steel HC hits stores this August and reprints the first appearance of the legendary Eternal Warrior, who is a vital part of the modern day Valiant universe. This is the first time these issues have ever been reprinted, recounting the works of the Eisner Award winning comic legend, Barry Windsor-Smith. The book features stories by more legends of the industry, like Jim Shooter, Kevin VanHook, John Dixon, and Yvel Guichet. You can check out some pages after the jump, and look for a preview on Free Comic Book Day this Saturday!
Check out the info straight from Valiant's press release:
For a thousand generations, Gilad Anni-Padda has defended the innocent and dealt out justice as the Eternal Warrior – the undying champion of the Geomancers, the Earth's chosen Fist and Steel. An unsung veteran of every war ever waged, Gilad's hard-fought quest from the ancient world to modern day Los Angeles will force him to the forefront of the Valiant Universe – and into a brand new kind of battle alongside the likes of Bloodshot, X-O Manowar, and his own long-lost brother, the one and only Armstrong.

Featuring the Eternal Warrior's original solo debut by Jim Shooter and John Dixon alongside Barry Windsor-Smith's classic tales "Time & Space," "Space & Time" and "The Musketeers!", this masterfully illustrated epic of the original Valiant Universe collects Eternal Warrior (1992) #1-7 and Archer & Armstrong (1992)/Eternal Warrior (1992) #8.