Art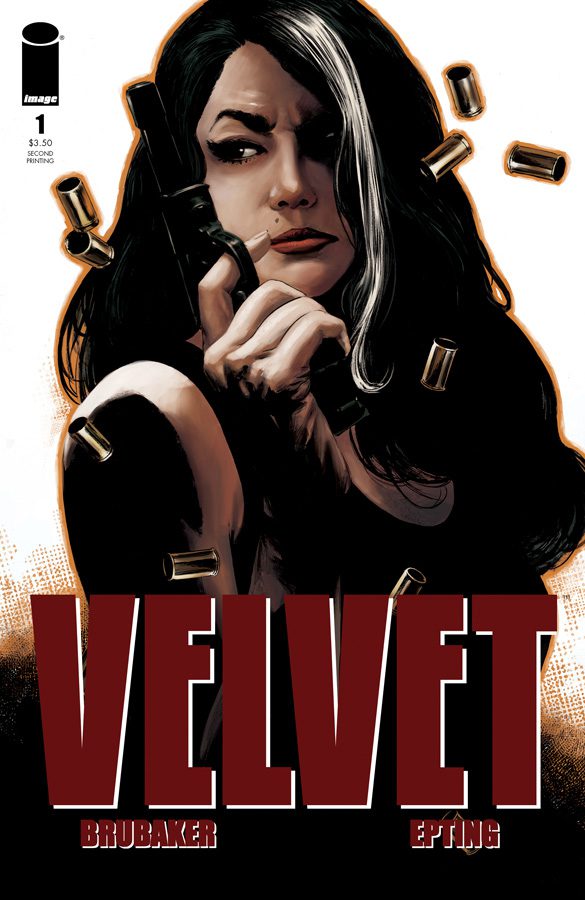 Velvet Crushes Store Shelves With Immediate Sell Out
By Staff Reports
Ed Brubaker and Steve Epting, the award-winning and bestselling team behind the smash-hit Captain America: The Death of Captain America and Captain America: The Winter Soldier, have reunited at Image Comics on VELVET, a hard-hitting espionage comic set during the height of the Cold War and international gamesmanship. VELVET #1, debuting today, has sold out at the distributor and will be going back to press for a second printing to meet demand.
The fans have already spoken about this highly-anticipated reunion between Epting and Brubaker, and the press shares their enthusiasm:
"An intoxicating debut, Velvet is required reading for anyone with a fondness for cheap spy novels and period-piece espionage; for everyone comfortable at the dark end of the street."
-John Parker, ComicsAlliance
"Velvet #1 is Ed Brubaker doing what he does best: dark, thrillers with a noir vibe. With the help of his Captain America and Winter Soldier artist Steve Epting, Velvet is poised to be a fantastic new book"
-Kelly Thompson, Comic Book Resources
"Velvet truly does feel like both of these guys at the top of their game doing a series perfectly crafted to each of their artistic strengths."
-Ian Stephen, All-Comic
"Brubaker and Epting have shown us time and time again that they make a fantastic team–you've likely seen their excellent Captain America work–but this is truly something else."
-Matt LeMaire, The MacGuffin
"Steve Epting's art here is evidence why I'm so fond of him as an artist. He jumps right in and captures the feel of the time period perfectly. Combined with Elizabeth Breitweiser's colors, this book is a visual feast."
-Tony Guerrero, ComicVine
"A brilliant start to a series I am over the moon to see on the stands, Velvet #1 is yet another masterpiece waiting to happen from the hands of Brubaker and Epting."
-Matthew Santori-Griffith, Comicosity
VELVET #1 may still be on sale at your local retailer while supplies last. In addition, VELVET #1 is available digitally on the Image website (imagecomics.com) and the official Image Comics iOS app, as well as on Comixology on the web (comixology.com), iOS, and Android.
The second printing of VELVET #1 will be in stores on 11/20 and can be pre-ordered now using Diamond Code SEP138207.
VELVET #2 releases on 11/20 and can be pre-ordered now with Diamond Code SEP130646. Retailers should verify their orders on Velvet #2 to meet anticipated demand as the series already has impressed fans and critics worldwide.