Comics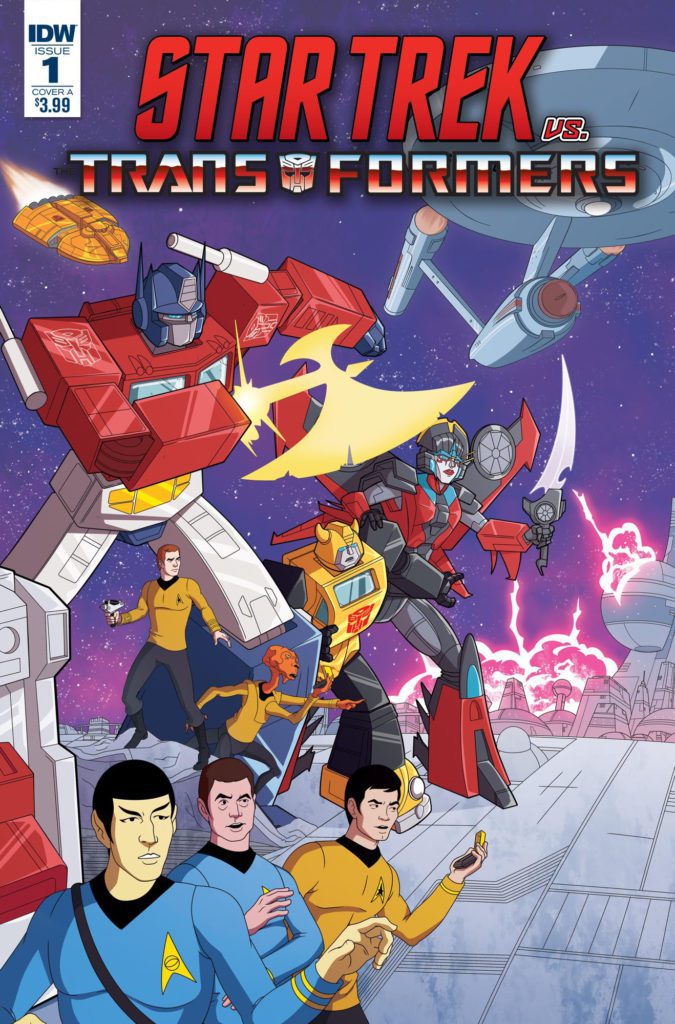 Worlds Collide in Star Trek vs. Transformers Comic Book Crossover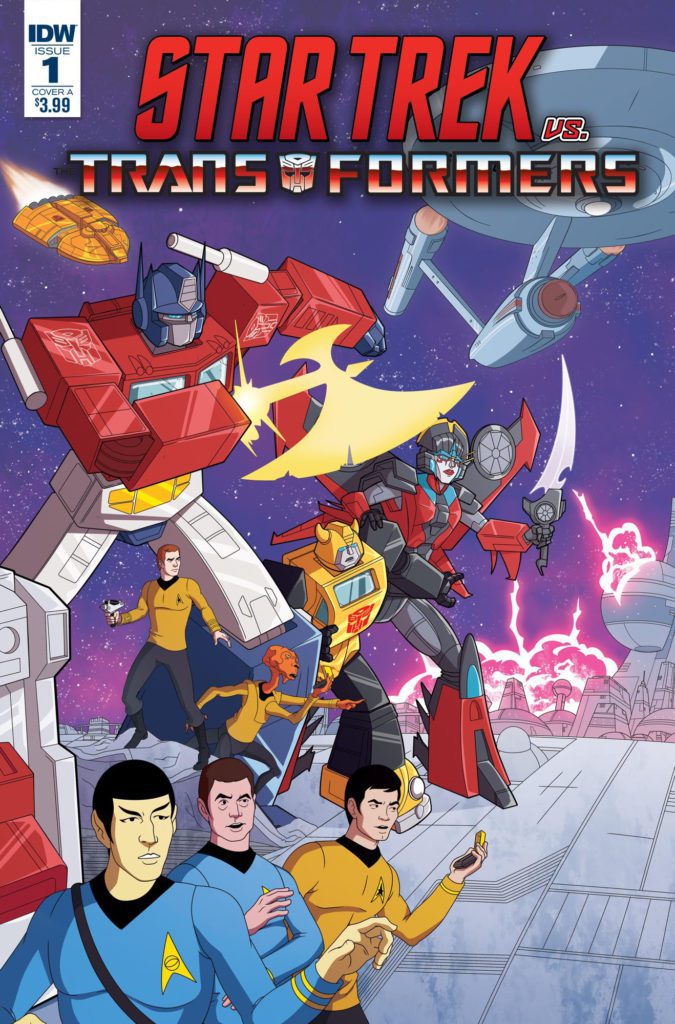 By Staff Reports
The starship Enterprise finds there's more to the final frontier when Kirk and his crew come face-to-face with the strangest life forms of all: the shape-changing robots of Cybertron! Prepare to beam up and roll out this September with Star Trek vs. Transformers, a four-issue comic book crossover that is more than meets the eye and is inspired by the continuities of two iconic cartoon shows: Star Trek: The Animated Series (1973) and The Transformers (1984).
Two of the most prolific Transformers and Star Trek comic book writers — John Barber and Mike Johnson — team with artist Philip Murphy and colorist Leonardo Ito to tell the story that fans have demanded for decades. At the edge of Klingon space, the Enterprise answers a distress call, discovering a dilithium mine under siege by jets and helicopters of vintage 20th Century design. When a red, flat-nosed truck rolls in to save the day, the no-holds barred Saturday morning mash-up truly begins!
Co-writer Mike Johnson, whose vast Star Trek comic book credits include the acclaimed Countdown and Star Trek / Green Lantern storylines, says, "This is a crossover several decades in the making, and we could not be more thrilled to bring it to fans! John and I are having a blast writing the first meeting of Starfleet and Cybertronians, and Phil is the perfect artist to bring these two franchises together on the page."
"The funny thing is, even though I'm the Transformers guy on this comic (I've written a lot of Transformers comics, after all), I've always been a huge Star Trek fan, ever since I was a kid," says John Barber, co-writer and IDW's newly-minted Editor-in-Chief. "When I was in fifth grade, I remember my teacher joking at the end of the year that maybe someday I'd wind up writing Star Trek… and it's a thrill to finally get to!"
Philip Murphy, whose IDW credits include The Powerpuff Girls and Star Wars Adventures, says, "This is definitely a dream-come-true project for me. It's my first time getting to draw Transformers and Star Trek. Not only am I a huge Trek fan, but I was born in the '80s so I grew up in the golden era of Saturday morning cartoons – and The Transformers was definitely on the top of my list! This comic really means something special to me."
Chase Marotz, associate editor, says, "Star Trek vs. Transformers is finally giving us the chance to combine two of our most prominent licenses in a style that will delight both fans of the original animated series and new readers. David Mariotte and I are having a great time editing it and we can't wait until the fans get to see it for themselves."
For information on how to secure copies of the monthly Star Trek vs. Transformers comic book series, please contact your local comic shop or visit www.comicshoplocator.com  to find a store near you. Also, the collected Star Trek vs. Transformers trade paperback is now available for pre-order via online booksellers and comic book specialty retailers.