Life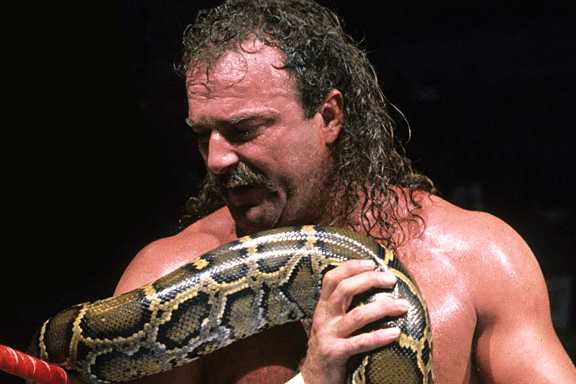 WWE'S Jake The Snake Roberts Has Cancer- Emergency Surgery This Week
By Nolan P. Smith
(Victor Valley)– Soon to be WWE Hall of Famer Jake "The Snake" Roberts has broke the news that he has cancer, and will be going in for emergency surgery Tuesday.
The news was broken by TMZ, as the former pro-wrestler showed no signs of quit, stating that nothing will keep him from attending the Hall of Fame ceremony in March. On the TMZ site, Roberts is quoted as saying:
"If the devil can't defeat me, cancer doesn't stand a chance in hell! Pray for sick children who face this horrible disease 'cause The Snake will be just fine," said Roberts.
You tell 'em, Jake! Of course, we send our prayers and support to Roberts, who has had a rough life after his time in the WWE. Give a DDT to cancer, Snake!