Uncategorized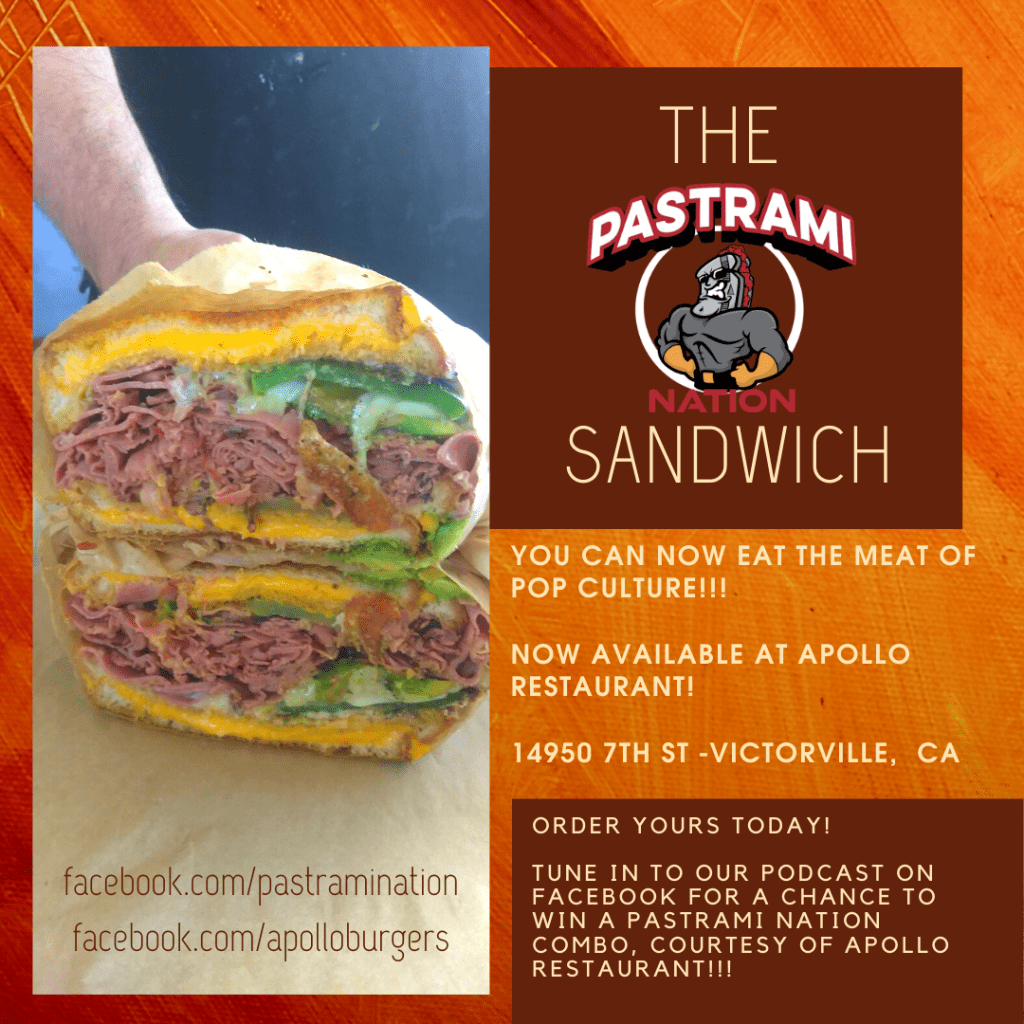 You Can Now Eat the Meat of Pop Culture- Apollo Burger Announces the Pastrami Nation Sandwich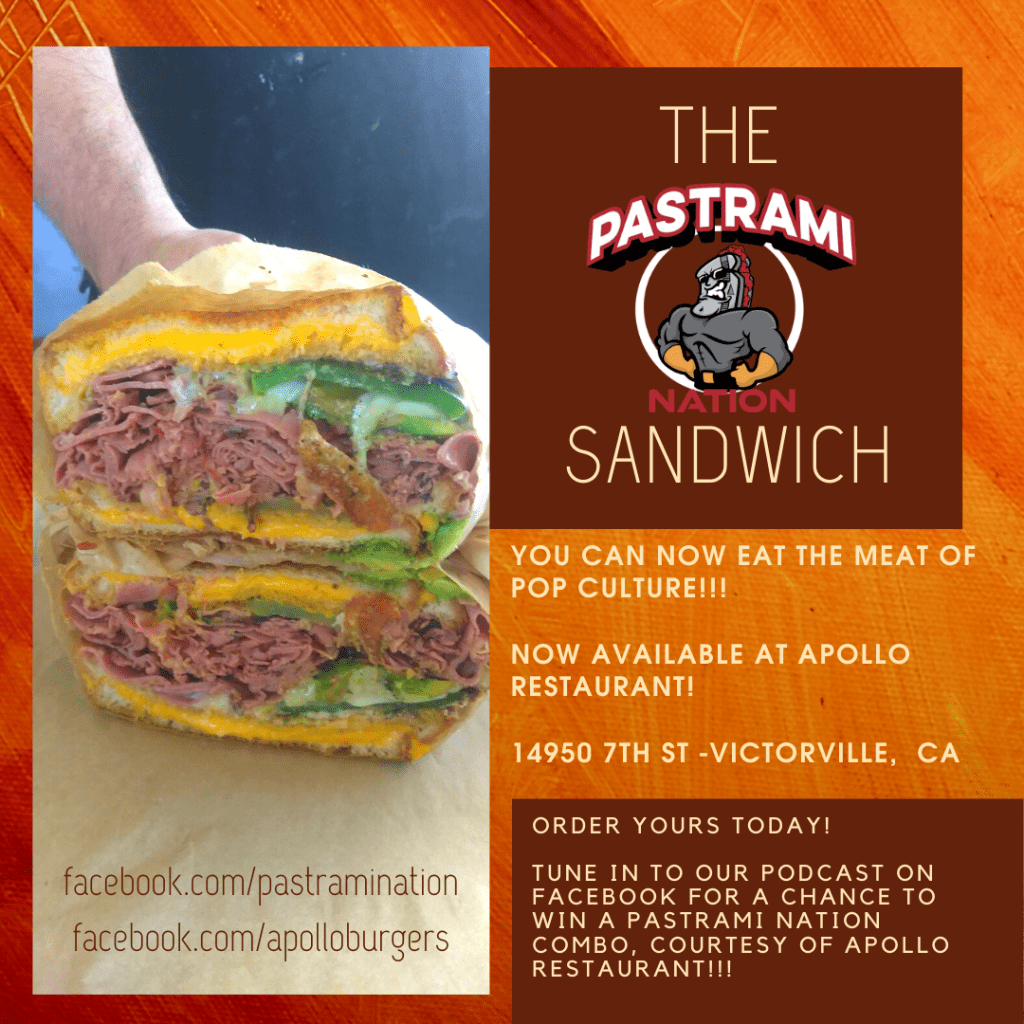 By Nolan P. Smith
On our Feb. 1st podcast, we announced to the world that you can now take a bite out of the meat of pop culture, as Apollo Burger has named a sandwich after Pastrami Nation!
I can't really express what this means to us, as Apollo Burger is easily the best burger and sandwich shop in the High Desert, and has been for a long time now. They are known for their fresh ingredients, scratch-made food prepared by chefs, extreme burgers like the Luther and the Chickenator, and their amazing customer service. So to have such an amazing place honor us by naming a sandwich after us? It blows my mind.
The sandwich includes, of course, pastrami, swiss cheese, a poblano pepper, pickles, mustard, jalapeno sauce, all on grilled cheese sandwiches for buns. After trying it for myself on our last podcast, I can say without a doubt that it is amazing!
So make sure to head over to Apollo and order the Pastrami Nation for yourself! Oh, and check out our podcast on Facebook for your chance to win a Pastrami Nation combo, courtesy of Apollo Burger!!!
Make sure to follow Apollo on Facebook at https://www.facebook.com/ApolloBurgers/.