Action Figures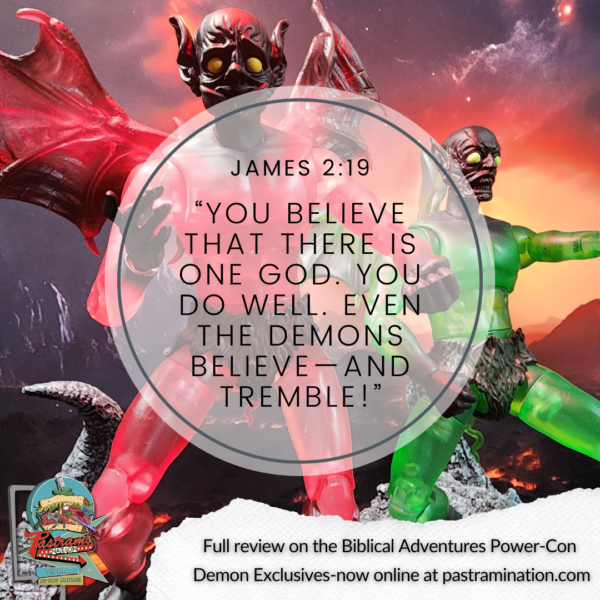 Action Figure Review: Biblical Adventures Power-Con Demon Exclusives
By Nolan P. Smith
Editor
"You believe that there is one God. You do well. Even the demons believe—and tremble!" -James 2:19
The world of action figures was surprised when D13 Toys unveiled their Biblical Adventures series in a detailed 1/12 scale. The idea of encapsulating biblical narratives in this tangible form is an innovative feat that immediately piqued my interest.
The recent Power-Con convention showcased a teaser of this enthralling collection, revealing two ethereal Demon exclusives in shades of red and green. Eagerly, I seized the opportunity to purchase these online, fueled by the urge to delve into their intricacies.
Each figure boasts a range of accessories, including various hands, wings, weapons, and even a swappable head. A first-hand look reiterates their impressive design. Their well-constructed joints testify to the flexibility and diverse poses they can adopt. Though my red Demon had a minor flaw with a loose arm joint, it was a negligible issue amidst the stunning overall craftsmanship. The intricacies, especially facial details, are praiseworthy. The wings, with their expandable nature, amplify the posing potential. And while the red one is equipped with a slightly bent pitchfork, its green counterpart wields a staff.
As D13 Toys continues to leave an indelible mark in the action figure realm, these exclusive demons are proof of the exceptional prospects that lie ahead for the Biblical Adventures series. I wholeheartedly recommend these figures to enthusiasts and collectors alike. Secure them if you can; they're genuinely a divine addition.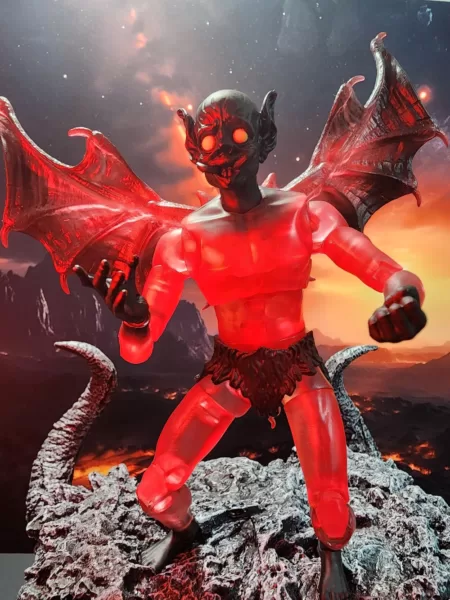 Rating: 4.5 Pastrami Nations out of 5.