Action Figures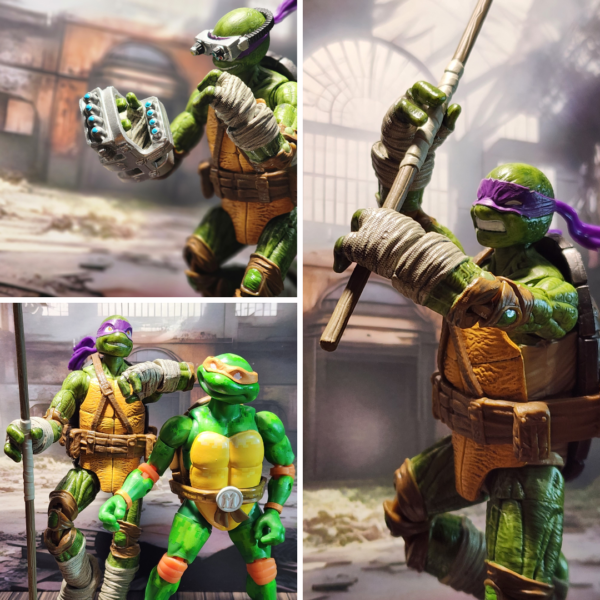 Action Figure Review: BST AXN IDW Donatello "Battle Ready" SDCC Exclusive
By Nolan P. Smith
Chief Editor
For numerous years, The Loyal Subjects have been remarkable in the production of awe-inspiring action figures. Their creations have ranged from 3-inch vinyl figures to their latest 5-inch BST AXN line, all leaving collectors in a state of admiration. The company has now stepped up the ante with its newest assortment based on the Teenage Mutant Ninja Turtles IDW comics. Of these, my favorite Turtle, the "Battle Ready" Donatello SDCC exclusive, is under review today.
The IDW series introduces new sculpts of the Turtles that flawlessly replicate the brilliant art style of Mateus Santolouco. Donatello stands taller, with a slender frame that is meticulously detailed. The "Battle Ready" variant showcases a higher level of detail, enhancing the amazement of the sculpt. The figure comes with an array of accessories, including interchangeable hands, a classic Bo Staff, an Anti-Gravity Gauntlet, Goggles, and an additional, comical head sculpt featuring a unique expression and a trading card.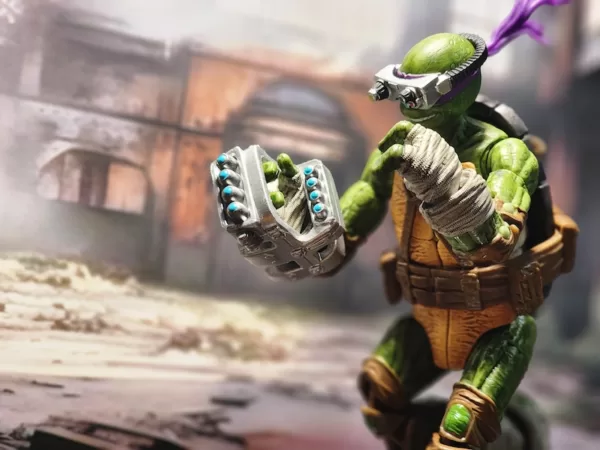 The figure leaves me in astonishment. Achieving thirty-one points of articulation in a 5-inch figure is an extraordinary accomplishment. The intricate sculpting and details, ranging from the unique shell to the creases in his skin, are all exceptionally executed. Rather than relying solely on my word, check out the photo gallery of this figure below.
During my childhood, my three brothers and I each chose a Turtle character for Halloween, and Donatello was my pick. Since then, he has remained my favorite Turtle. The Loyal Subjects have outdone themselves with their IDW line, setting a new standard for TMNT figures. Many TMNT figures with a higher price tag fall short of the quality offered by the BST AXN line. Be on the lookout for the IDW line in stores soon, and be sure to scoop up the "Battle Ready" SDCC exclusives for the crème de la crème of TMNT figures.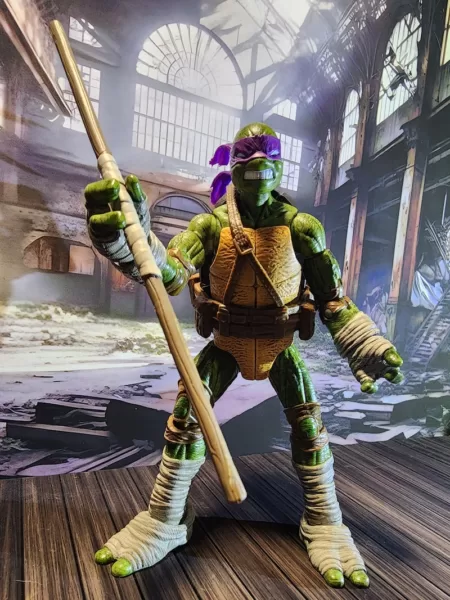 Rating: FIVE out of FIVE Pastrami Nations

Nolan P. Smith, the Editor in Chief and Co-Founder of Pastrami Nation, has spent a decade in various media roles, transitioning from newsprint to the ever-changing digital platform. Based in Pinon Hills, CA, Smith, a reporter, teacher, PR specialist, and photographer, has always found writing integral to his life. However, he takes most pride in his roles as a husband and father. Follow him on Twitter and Instagram at @pastramination.