Action Figures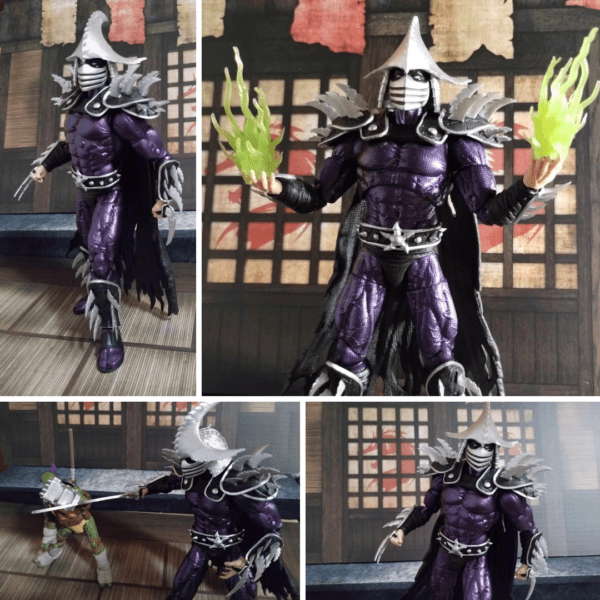 Action Figure Review: BST AXN Super Shredder SDCC Exclusive
By Jason T. Smith
Creative Editor
Having been fortunate enough to attend SDCC 2023 this summer, I made a list of must-have exclusives from the con. Number one on my list was the totally awesome BST AXN Super Shredder action figure being offered at The Loyal Subjects booth. This was one of those rare times when I'd be truly upset if I couldn't get one.
Well, that wasn't the case. I did indeed get my hands on the Shred Head, and I couldn't be happier. In a toy world full of Teenage Mutant Ninja Turtles figures from various companies, The Loyal Subjects has set the bar pretty high with their TMNT BST AXN line of super articulated ninja turtles, and this Super Shredder just took it up a notch. Standing close to 9 inches tall, this sharp-edged supervillain towers over the turtles, as he should. Based on the video game and original 90's toy versions, this guys a nostalgia lover's dream come true. Complete with multiple interchangeable hands, weapons, and the best articulation of any of the Shredders out there; this Foot Clan captain deserves top-shelf honors in your collection. Oh, and did I mention that this one is the 2023 San Diego Comic-Con exclusive version which means he has glow-in-the-dark eyes and flame effects for his hands? Home Run, indeed!
The Loyal Subjects have consistently put out great TMNT products, and it seems like they keep outdoing themselves every year. I remember last year's SDCC, and we talked to the super awesome Sean Sallings, and he showed us those sweet Letterman Jacket turtle variants, and I thought, "how do you top something that cool?". Then Tokka, Rhazar, and, most importantly, Super Shredder was revealed along with incredible new IDW Turtles, and the game just changed. They are totally awesome products, and Super Shredder is at the top of that mountain. A definite must-have if you are a TMNT fan, and if you are as big a Shredder fan as myself, you are in action figure heaven right now.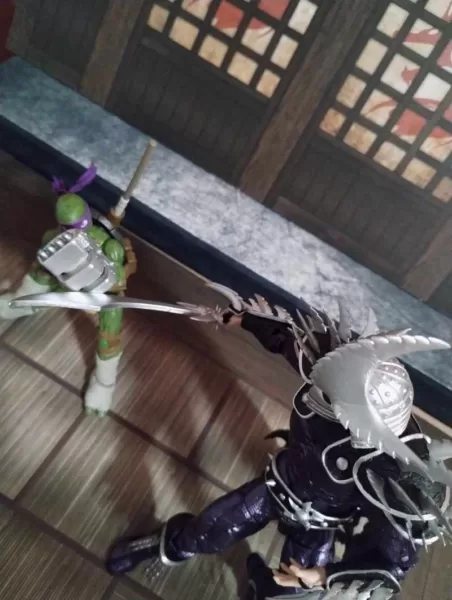 Rating: FIVE Pastrami Nations out of FIVE