Action Figures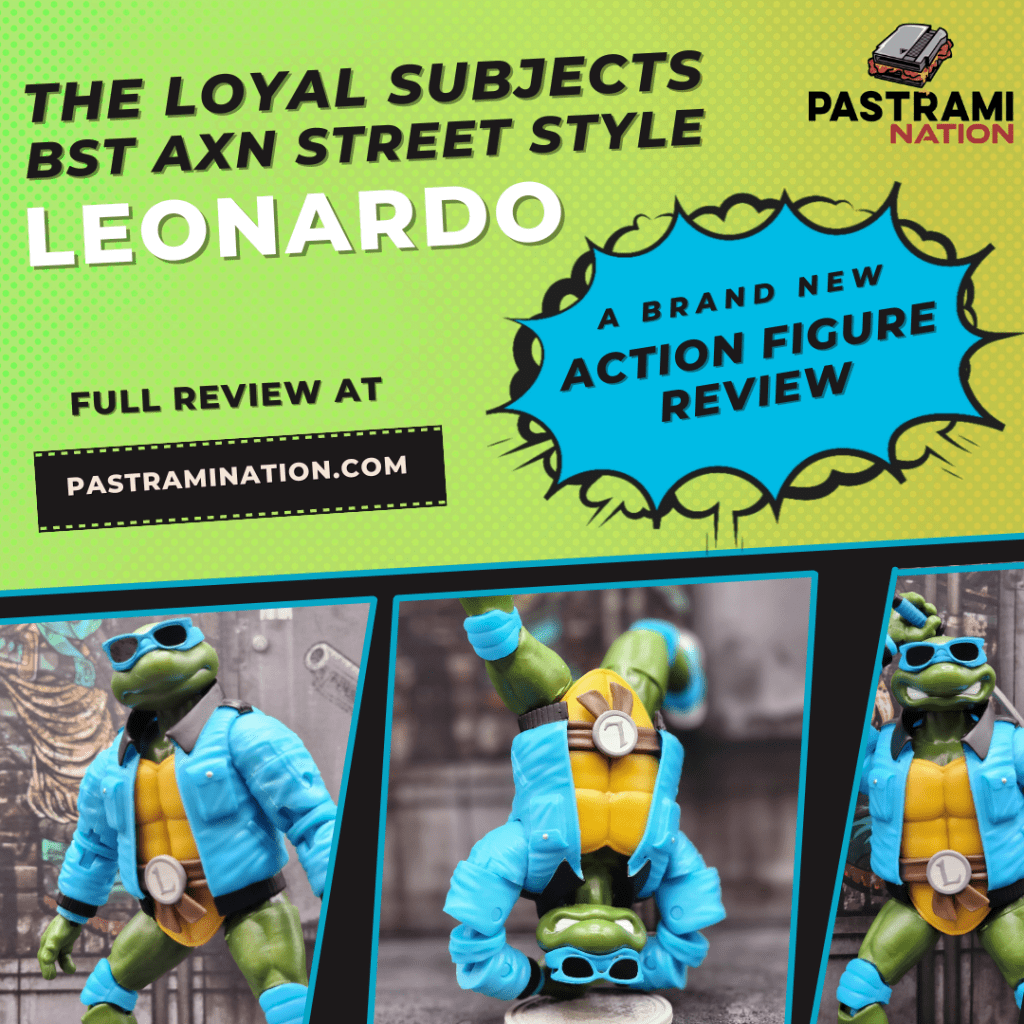 Action Figure Review: BST AXN TMNT Street Style Leonardo
By Nolan Smith
Editor
The Loyal Subjects flipped the game on their heads when they announced their 5-inch line of action figures. With their Teenage Mutant Ninja Turtle line, we have got some of the best versions of the heroes in a half-shell. But now they have changed the game again with some style- say hi to the Street Style Leonardo.
Now, you might think it's just Leonardo with a new jacket! You would be wrong, so so wrong. This figure comes loaded with an excellent jacket (four versions for each turtle exist), shoes to match, sunglasses, two katana swords, interchangeable hands, a manhole cover, and a trading card. That is a lot of the under $20 price tag the figures carry. But the most fantastic part of this figure has to be the articulation.
Having figures from the first BST AXN release, I can say that the articulation has evolved by leaps and bounds. There are many new cuts and joints in the arms, making for fantastic posability. The paint apps and sculpting are also terrific, with a soft shell jacket that doesn't hinder movement. I also love the accessories- the glasses fit exceptionally well, and the manhole cover is an excellent choice. Each of the variants also comes with different accessories, so each is worth your time.
It is hard to imagine a company creating higher quality TMNT figures than NECA, but The Loyal Subjects have done it. This is an extremely fun Leonardo figure, harkening back to the playful days of the classic cartoon with the toys to match. I cannot wait to see what 2023 brings for BST AXN TMNT figures- maybe Scratch, movie Casey Jones, Astronaut Raphael? The sky truly is the limit. Look for this online at Target.com soon!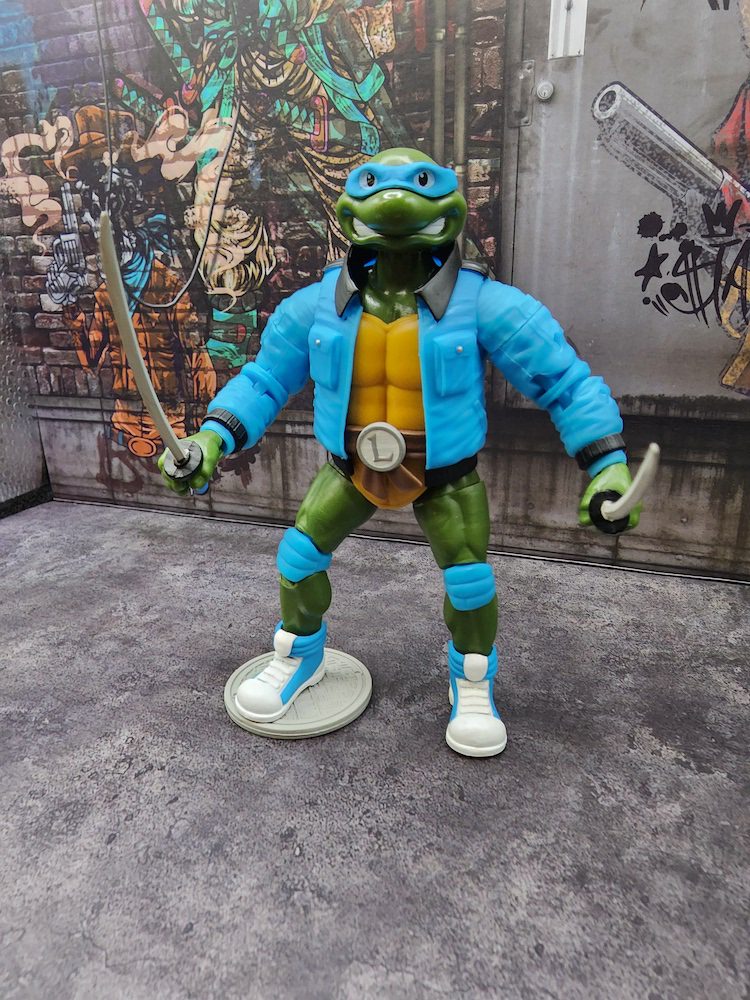 Rating: FIVE Pastrami Nations out of FIVE