Action Figures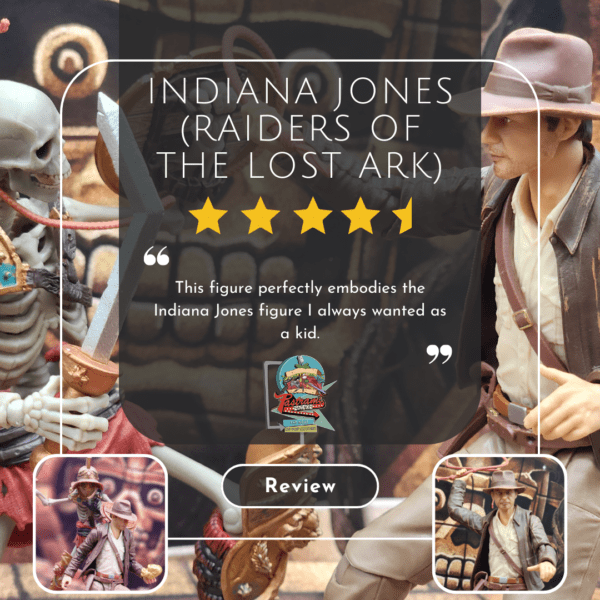 Action Figure Review: Indiana Jones (Raiders of The Lost Ark)
By Nolan P. Smith
Editor
Hasbro has truly brought the dreams of fanboys everywhere to life with the introduction of their Indiana Jones Adventure Series. This remarkable line of six-inch figures is super articulated and comes loaded with accessories, making it the ultimate collection for Indiana Jones fans. Coinciding with the release of the latest Indiana Jones film, let's review the figure representing the man himself.
Indiana Jones arrives packaged in a window-less box, showcasing his impressive array of accessories. These include a pistol, whip, idol, satchel, multiple interchangeable hands, and even pieces to assemble the Build An Artifact Ark. Right from the start; this figure blew me away. Boasting articulation on par with the highly regarded Marvel Legends line, it delivers exactly what I had hoped for. The craftsmanship of the figure is exceptional, with meticulous sculpting and precise paint application, bringing everyone's beloved archaeologist to life in stunning detail. The range of articulation allows for dynamic posing possibilities, and the figure looks incredibly photogenic.
While one minor drawback I noticed is that the hat is not removable, I actually appreciate this design choice. It adds authenticity to the iconic look of Indiana Jones, as removable hats often fail to capture the character's essence. Personally, I have very few complaints about this figure – it looks fantastic and offers an abundance of articulation.
Indiana Jones himself is ready to infiltrate and become a prized addition to your collection. This figure perfectly embodies the Indiana Jones figure I always wanted as a kid. I am even tempted to acquire some of the supporting characters in this line, as I can only imagine that they uphold the same level of quality. If so, I am fully committed to expanding my collection with them.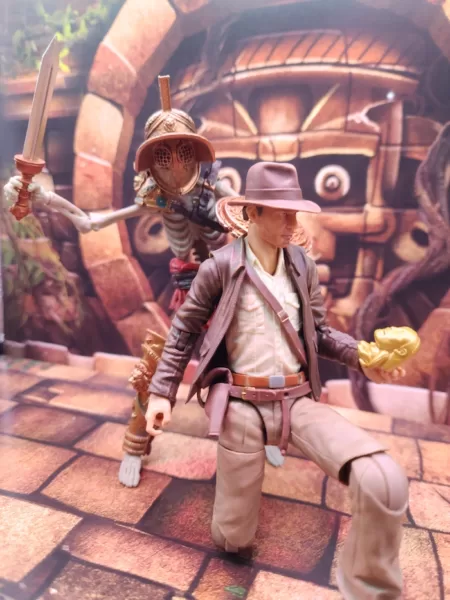 Rating: 4.5 Pastrami Nations out of 5.