Action Figures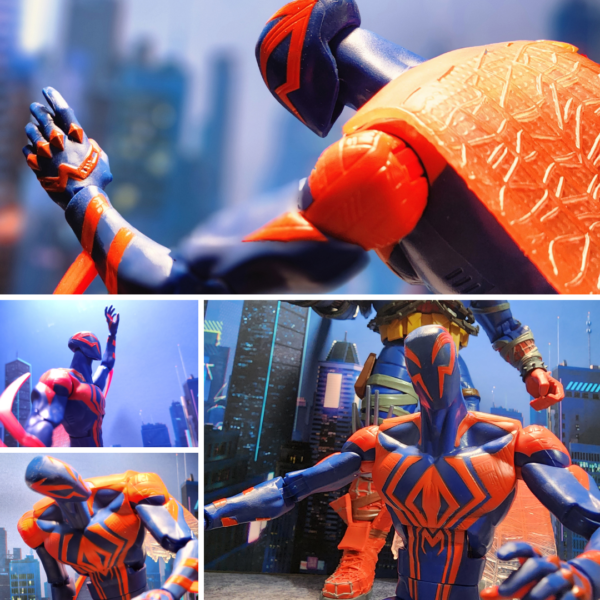 Action Figure Review: Spider-Man: Across the Spiderverse Spider-Man 2099
By Nolan P. Smith
Editor
Spider-Man: Across the Spiderverse might be the best Spider-Man movie to date, at least in my opinion. One of the major players in the film was one of my favorite spider people- Miguel O'Hara, the Spider-Man from the year 2099. Thanks to Hasbro, we have Marvel Legends based on the animated film, but they aren't like any other Marvel Legend. Let's take a look at the Spider-Man 2099 figure from this line.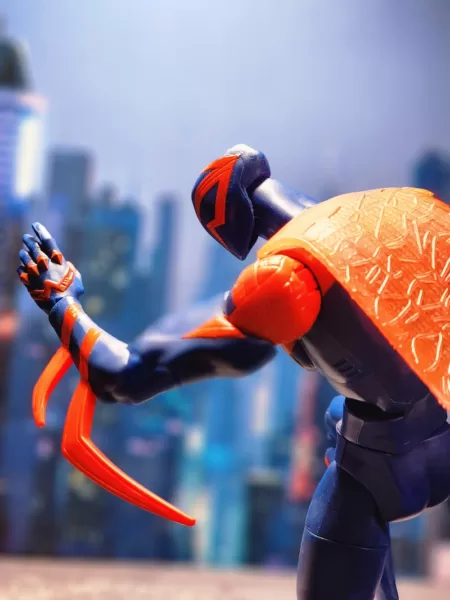 This line is different as it is a stylized line rather than the traditional sculpts we usually see with Marvel Legends. I heard the action figure community let out a collective moan when they first saw these figures hit shelves; however, I think they are amazing. The animated vibe is captured perfectly with this Spider-Man, as he has an imposing stature and broad shoulders, just like in the film. The figure has his trademark arm spikes and web cape, which are impressive. I also love the articulation- you can get so many striking poses with Spider-Man 2099. The figure comes with two extra hands, but that is it accessory-wise. I would have loved an unmasked head, like how Spider-Gwen and Miles have.
This had to be the first figure I checked out from this line, as I have been a fan of Spider-Man 2099 since he swung onto the scene all those years ago. This is an extremely impressive figure, one that embodies the fantastic work of art it is based on. I highly recommend snagging this figure when you get a chance; you won't be disappointed. 
Rating: 4.5 Pastrami Nations out of 5.

Nolan P. Smith is the Editor in Chief and Co-Founder of Pastrami Nation. For the past ten years, he has worked for various media outlets, from newsprint to the ever-evolving internet platform. Residing in Pinon Hills, CA, writing has always been a significant aspect of his life. A reporter, teacher, public relations specialist, and more, Smith takes the most pride in being a husband and a father. You can follow him on Twitter and Instagram at @pastramination.