Comics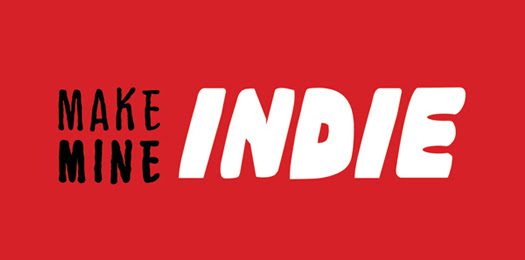 Alterna Comics: Make Mine INDIE is Here
Alterna Comics Announces Make Mine INDIE
By Nolan P. Smith
Alterna Comics is bringing a digital catalog and magazine to spotlight indie comics with Make Mine INDIE!
A free, quarterly digital publication, Make Mine Indie aims to unite print, digital, and web comics for comic shops and readers alike. Their goal? to highlight comic book creators and their works, regardless if its in print, digital or web comic format. A part promotional catalog, part magazine, Make Mine INDIE wants to be your one stop shop for discovering the latest and greatest in the independent comic book landscape.
Featuring unbelievably affordable pricing on full page solicits for comics, regardless of distribution; publisher; or lack thereof – Make Mine INDIE is not a distribution service but an easier way to discover your next favorite indie comic book.
The first issue of Make Mine INDIE will debut on June 20th through email, social media, downloadable PDF and CBZ links, and on comiXology. Be sure to sign up for their newsletter today at http://www.alternacomics.com/#!make-mine-indie/nr28s.