Art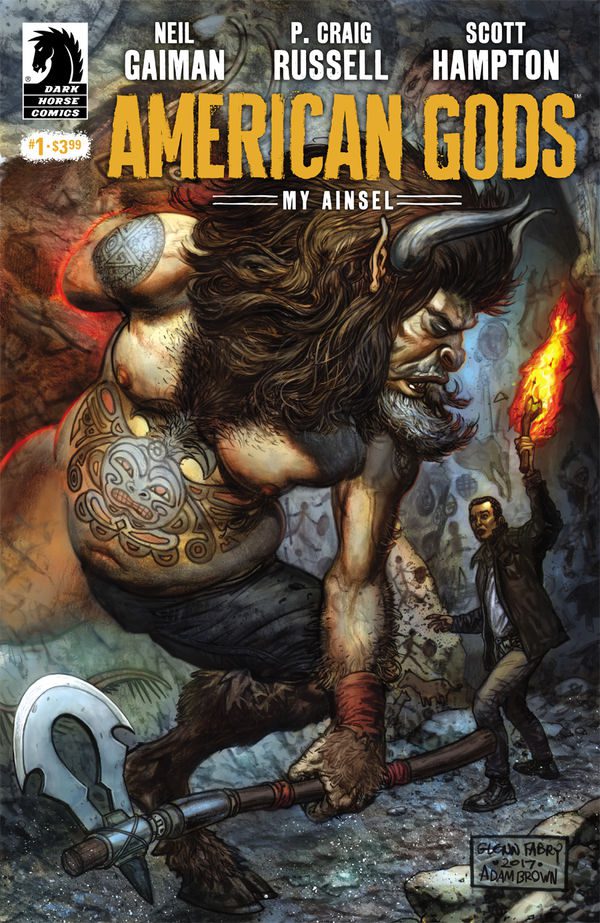 American Gods: My Ainsel #1 Review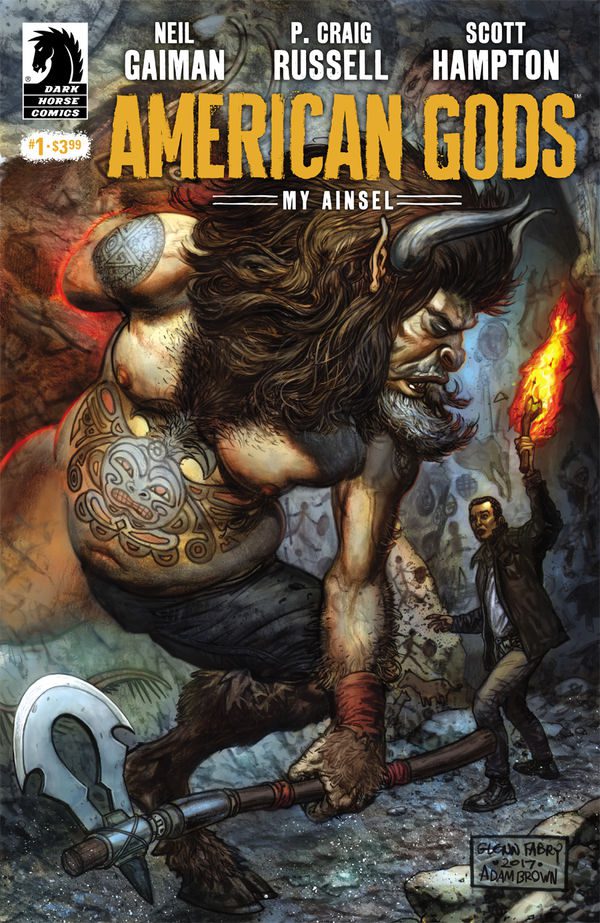 By Nolan P. Smith
The next installment of American Gods starts right here as Dark Horse Comics brings us American Gods: My Ainsel #1, from the same creative folks that brought us the last series, Shadows.
Written by Neil Gaiman and P. Craig Russel with art by Scott Hampton and P. Craig Russel, we get a set-up of an issue, which is fitting for what is to come. Shadow heads to Lakeside, Wisconsin for a short-term stay as Wednesday continues to rally the troops and swoon the ladies. We get to see a few good cons Wednesday has played, as well as meet Hinzelmann, who is a pretty important figure in the Lakeside story. I loved the whole world building of Lakeside and its history in the novel, and it is recreated lovingly here in sequential art.
I can't wait to get issue #2, as the series is getting to a point where it will be full steam ahead until a surprising end. Gaiman, Russel, and Hampton continue to show us how great of a comic book series American Gods can be adapted to. With the second season of the TV series still trying to find its way, this is the best way to get your monthly dose of American Gods.
Rating: 9.0 out of 10