Comics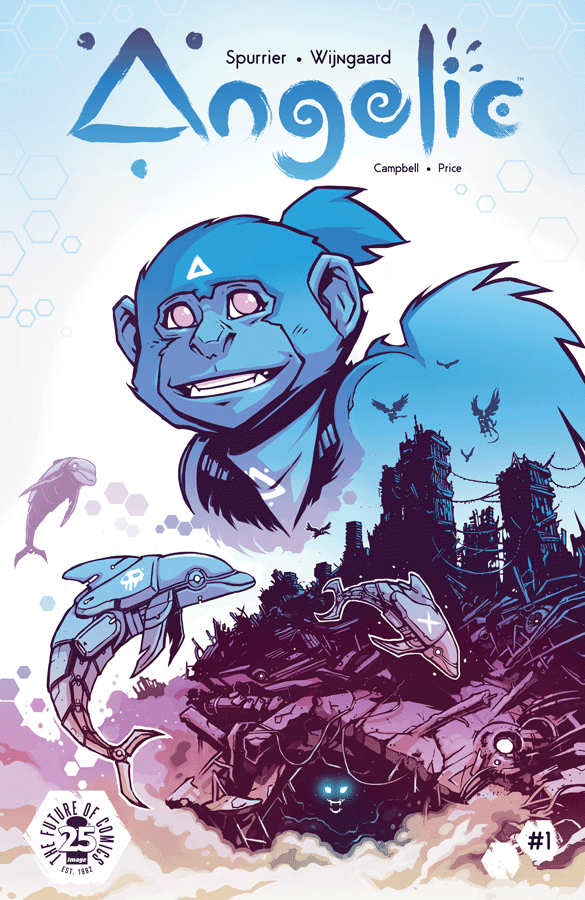 Angelic #1 Review
Flying Monkeys and More Abound in Angelic
By Amie Macias
Flying monkeys meet rocket dolphins in a battle royal of the imagination of Mr. Simon Spurrier (Judge Dredd) & Mr. Casper Wijngaard (Limbo) in Angelic from Image Comics.
The story follows a young and inquisitive, but rebellious girl flying monkey named Qora, struggling with where she'd like to be and where she is required to be in her strict and religious society.  Kicked out of combat (no girls allowed) and labeled as "nobedient", we wonder will she be destined for motherhood and stripped of her wings? Or does something more dangerous await her? And where/who are "the makers"???
This book with its bubble gum colors and rebellious teen angst theme is definitely geared more towards the younger crowd, but underneath, it sparks deeper subjects and feelings that adults can enjoy.  Make sure to pick up a copy of Angelic #1 when it hits the shelves.
Rating: 8.0 out of 10