Comics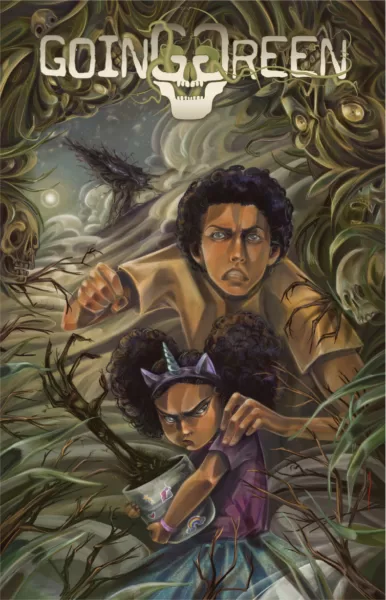 Army of Darkness/Bubba Ho-Tep team bring latest horror creation to Zoop, Going Green!
In a world where composting human remains is a growing trend, what happens when our loved ones return, growing out of their composted remains into the people they once were?

Announcing GOING GREEN, now live on Zoop!Rising star artist Vincenzo Federici (TMNT, Vampirella) joins co-writers Scott Duvall (Diablo House) and novelist and indie filmmaker Sean Reliford (Persons of Interest) for a story rooted in family, death, and how we deal with both. 

Federici and Scott are re-uniting after their first collaboration on the Bruce Campbell-inspired comic crossover, Army of Darkness/Bubba Ho-Tep. Rounding out this groovy reunion are colorist Michele Monte (Speed Republic) and Ringo award-winning letterer Taylor Esposito (Red Hood and the Outlaws), plus Eisner-nominated cover artist Sara Richard (The Dead Hand Book). 
Our story begins in the Pacific Northwest after the Dunn children suffer the tragic loss of their father. Instead of burying him, they go the route of an affordable new method of laying your loved ones to rest called Going Green, which composts the remains into soil as a greener alternative. Shortly after, their lives are uprooted as their formerly deceased dad is reincarnated as a plant-hybrid creature.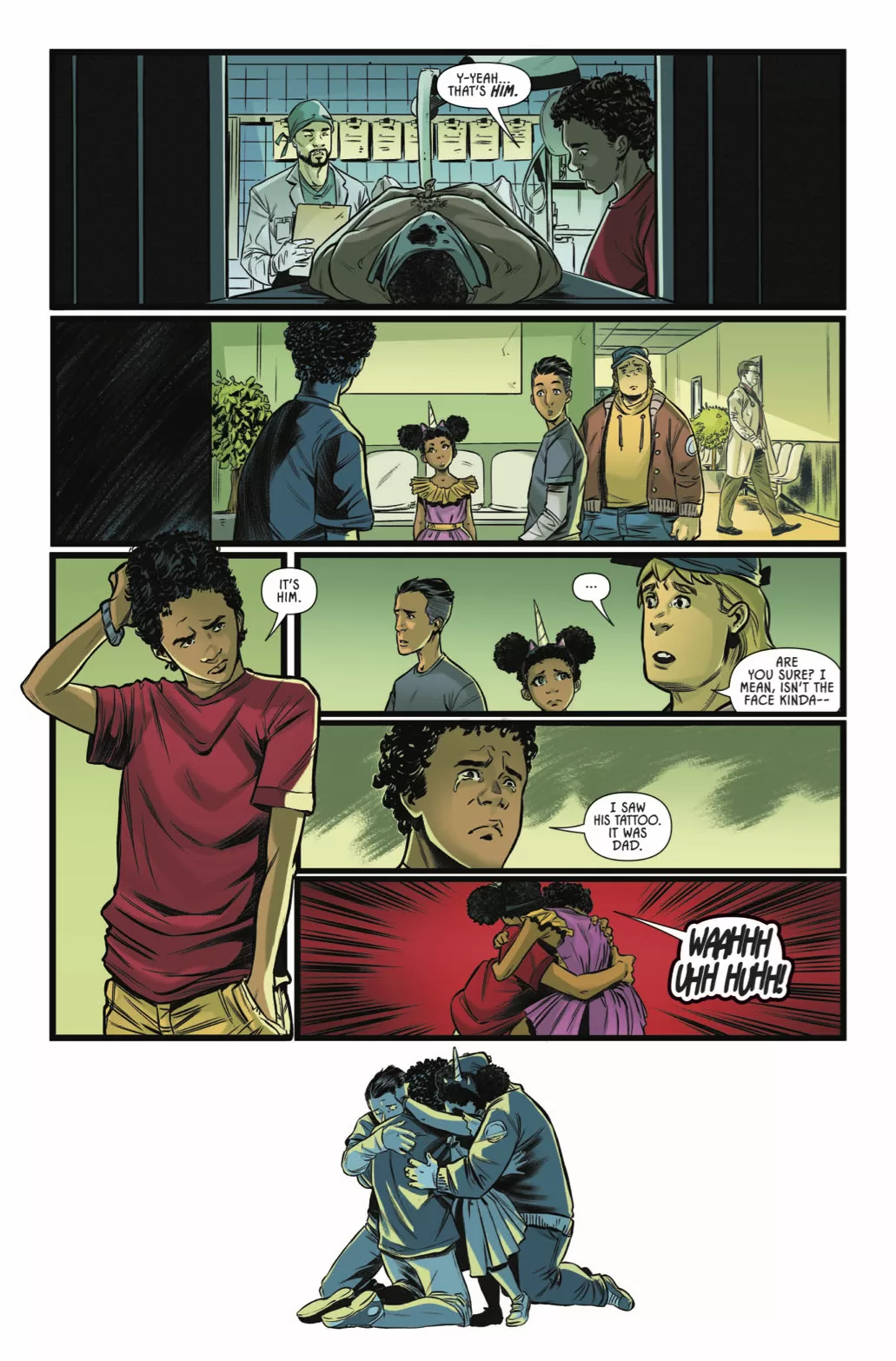 Meanwhile, a dangerous, kaiju-like hive mind comprised of the reanimated remains of the town's deceased, is beginning to cause havoc as an internal battle wages within its ecosystem of conflicting personalities.
"Sean has been my best friend for over twenty years and in that time, we've co-written several screenplays, but Going Green is our first time writing comics together," said co-creator/co-writer Scott Duvall. "Sean is the longest creative partnership of my life and, to top it off, my favorite writer, and with this latest collaboration, I'm proud to say this is the best thing we've ever written. What makes it even more special is that I'm able to tell it with the help of Vincenzo Federici, who after our first collaboration I knew I wanted to work with again immediately and this story was written specifically with him in mind. Reuniting the whole team on that project with Michele Monte on colors and Taylor Esposito on letters makes it all the more magical and we can't wait to show what else we're capable of."
Co-creator and artist Vincenzo Federici said, "Going Green is for me something visceral. Me and Scott worked so good together that we actually NEED to do this new project. The creation process was a blast. Sean and Scott are a truly good team and together we'll try to bring a great horror to life!"
"I'm so excited for people to experience this project," adds co-creator/co-writer Sean Reliford. "Going Green is coming from a group of creators with very unique but complementary styles to tell a story of hope, loss, and what is means to have a second chance. It'll be very interesting to see all the conversations about the various themes in the book. It's a very ambiguous story that will be told with great care and thought, thanks to industry veterans Scott and Vincenzo, both of whom I've learned a great deal from about the comics art form."