Reviews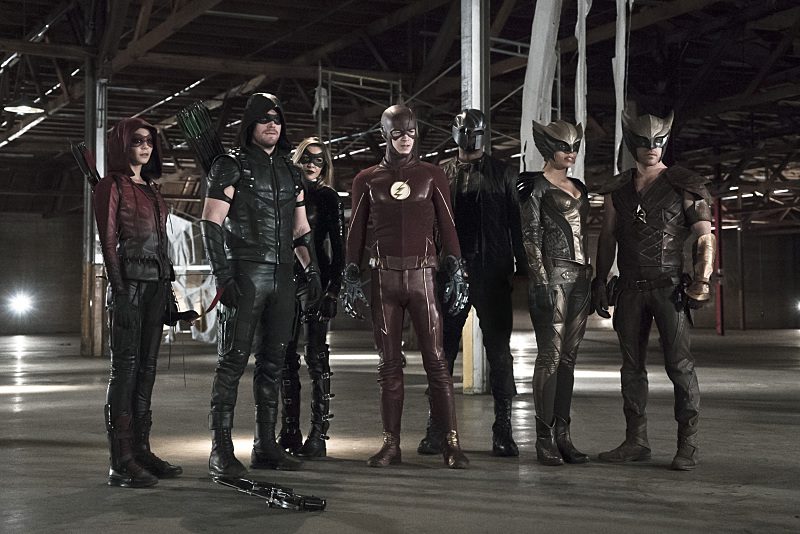 Arrow/ Flash Crossover Review: Legends of Today, Legends of Yesterday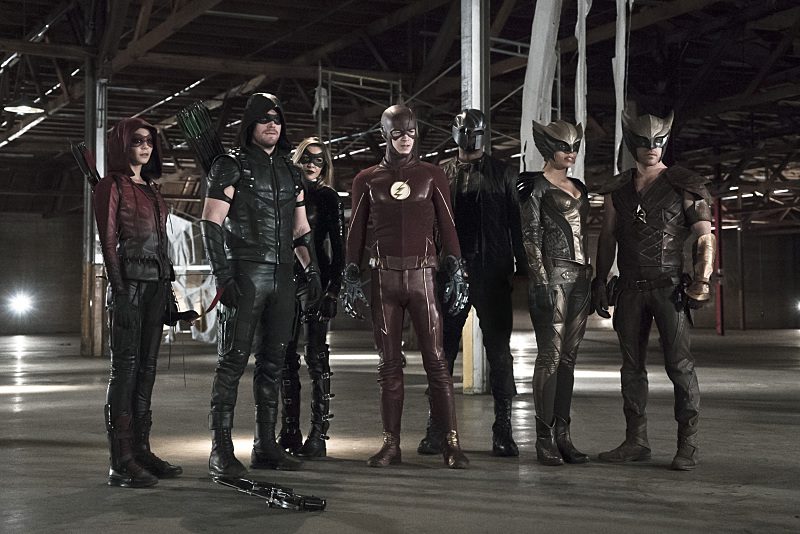 Review by Nolan P. Smith
(Victor Valley)—Last year's crossover episodes of the CW's Arrow and The Flash took two stories and combined the iconic heroes in each other's paths. This season, the shows took a different approach- having one, over arching story told with two intertwined episodes. The results? Super.
The Flash episode, Legends of Today, introduced us to a major villain in the DC Universe: Vandal Savage (Casper Crump), an immortal who is hunting two individuals cursed with reincarnation. These two people are not ordinary people- they are the DC superheroes known as Hawkman (Falk Hentschel) and Hawkgirl (Ciara Renee). Lucky for the hawks, they have friends in super places- namely everyone's favorite scarlet speedster the Flash (Grant Gustin) and the emerald archer, Green Arrow (Stephen Amell).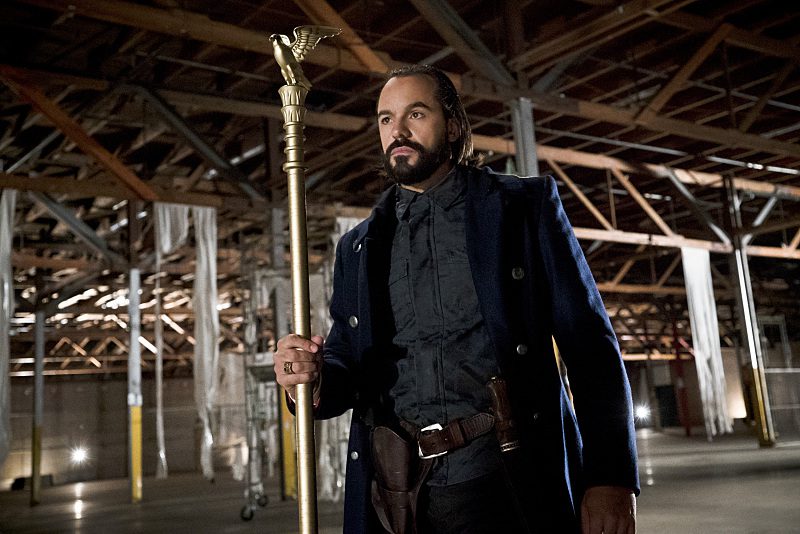 The two episode each centered around the plot of our band of heroes coming together to face the all powerful immortal- heroes including Black Canary, Speedy, Cisco, John Diggle, Felicity and more. During the final battle, I got the feeling of a television version of the Justice League- yes, we are missing the big three heroes, but we have Green Arrow, The Flash, Hawkman, Hawkgirl, Black Canary, Vibe- all members of the Justice League at one time or another. I loved the main story- Savage is a main threat for the DCU, and was treated as such. The heroes came together in grand fashion; Hawkman felt like Hawkman- a displaced reincarnated soul yearning for his long lost wife. Hawkgirl's emergence into who she is was well done as well.
Each episode also had a side story of its own: with The Flash, we saw Dr. Wells creating a serum to boost Barry's speed so he can fight zoom. With Arrow, we saw that Oliver is indeed a father, as well as a bit of time travel. Both stories fit well, and both had surprising moments. For me, this year's crossover outdid the previous one by leaps and bounds. Fans of the comic book DCU had to be going crazy over seeing Savage on the small screen, seen the hawk's, and even Ollie's son. This was an excellent crossover event, and makes me wish the spin off, DC's Legends of Tomorrow would be airing sooner than January.
Rating: 5 out of 5. Television superheroics at its finest.