Action Figures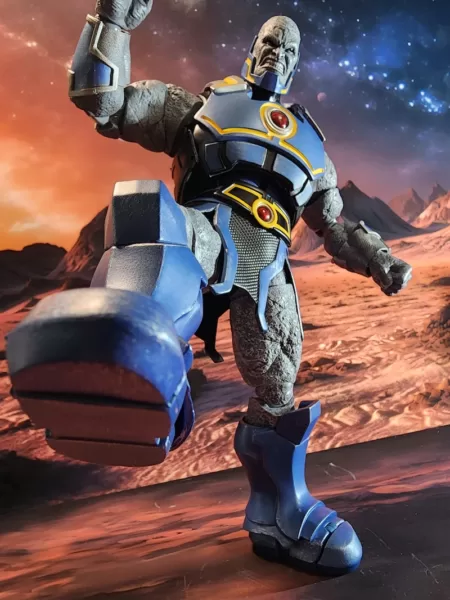 Beast Kingdom DAH Darkseid Review
By Nolan P Smith
Editor
He's the dark lord of Apokolips, one of the greatest villains in the DC Universe, and one of my favorite characters since I was a kid: Darkseid. Thanks to Beast Kingdom, we now have one of the definitive action figures of the New God, and that is no easy feat.
The DAH Darkseid figure is over 9 inches tall, making it an imposing figure. He comes with 20 points of articulation, LED light-up eyes, two head sculpts, four pairs of hands, energy effects, a display base, and two sets of omega beams that plug into one of the head sculpts.
The figure is easily the best Darkseid I have had in my collection, and I had the Storm Collectibles and Mezco One 12 versions at one point. Is this figure perfect? Not at all. Some articulation is clunky, and the wrist pieces are a bit loose and look out of place. But most of the articulation is exceptionally well done. The sculpting is impressive, the armor looks great, and the effects work extremely well. This figure towers over six and seven-inch figures, making it THE Darkseid you need in your collection. Beast Kingdom created a fantastic piece of DC Comics lore, one that you will not want to miss out on.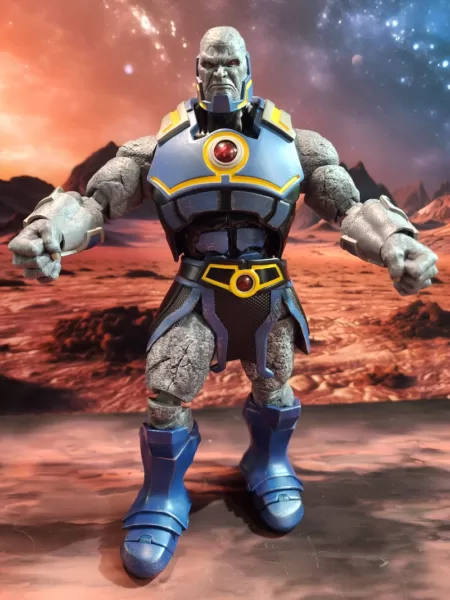 Rating: FOUR Pastrami Nations out of FIVE.