Comics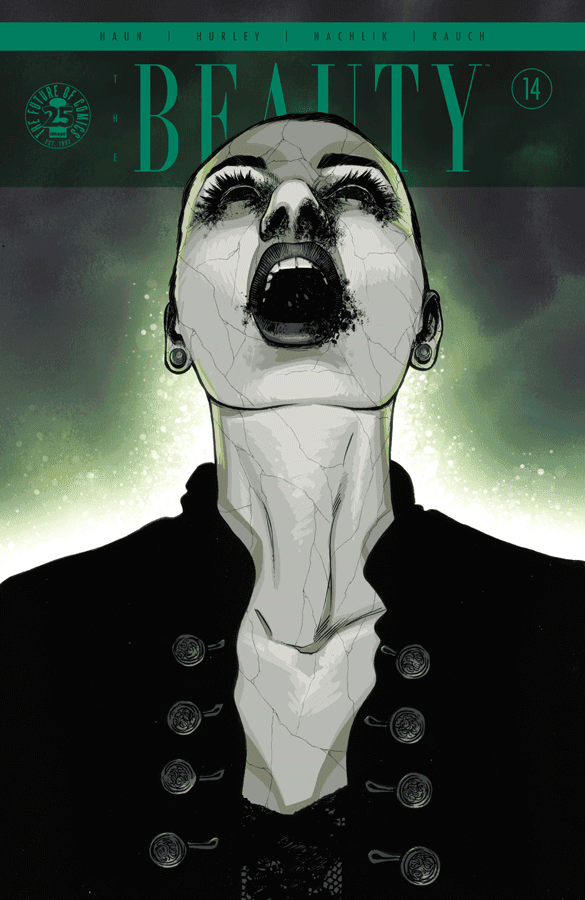 The Beauty #14 Review: The Narcissus Killer
The Beauty is as stunning as ever
By Daniel Schwartz
Publisher: Image Comics
Writer: Jason A. Hurley and Jeremy Haun
Artist: Thomas Nachlik
Dying to be beautiful has just taken on a whole new meaning. Aside from the eventual spontaneous combustion that will kill all "Beauties", they now have the Narcissus Killer that may just beat it to the punch.

Agents Foster and Vaughn have returned to the spotlight and are hot on the heels of a serial killer that is targeting people who have the Beauty. As part of the Beauty Task Force, they are in charge of investigating crimes that involve people who have the disease. Following an almost lethal encounter with the Narcissus Killer, the agents make some progress towards catching him with new clues.
I have been a fan of this series since Day 1. With strong writing and amazing art, The Beauty continues to impress with each episode. While the initial social message of the series was the lengths people go to achieve beauty, Hurley and Haun are also able to include commentary about communities under attack.
With the television speech in this issue, the writers bring awareness to people being attacked simply for being what they are. This message appears especially relevant in these politically charged times.
The art and the characterization continue to be spot on. With a shocking turn at the end of the issue, #14 will have readers counting down until the next issue.
Rating: 9.5 out of 10. The foul-mouthed duo of Foster and Vaughn are great characters and it is fun to see them in a new arc.