Art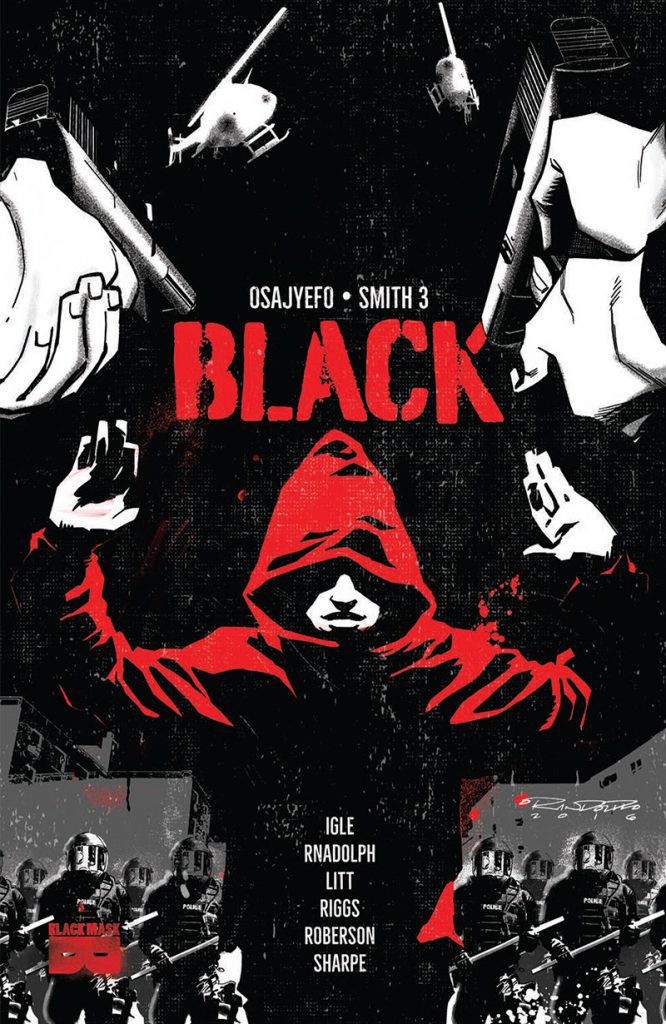 Black Mask Studios Collects Critically Acclaimed Series BLACK, Available This Week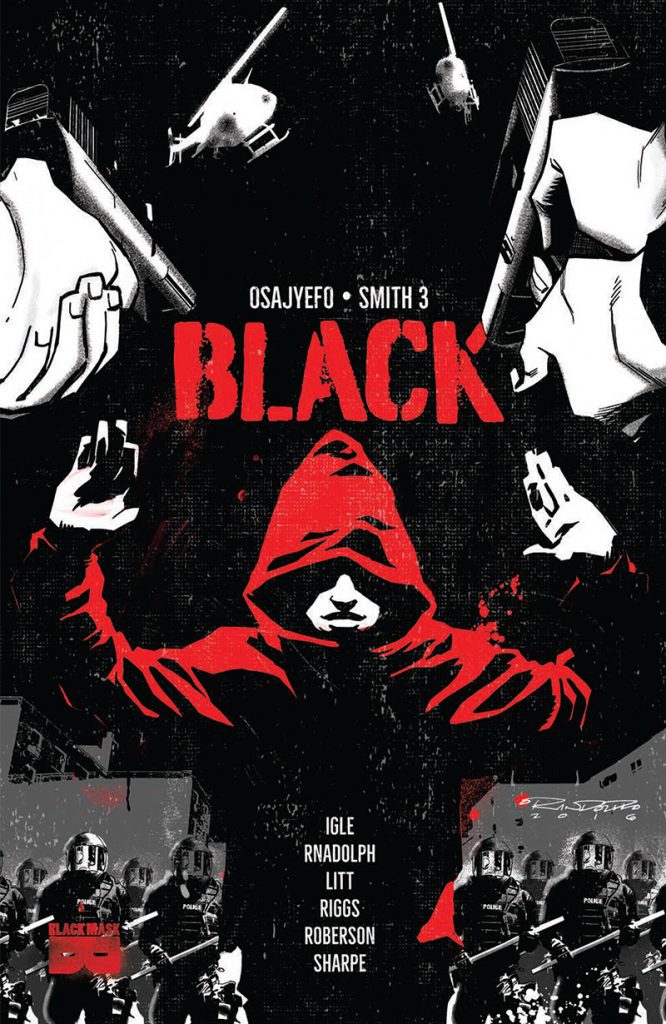 By Staff Reports
This week, the complete 6-issue mini-series BLACK comes to comic shops in a collected paperback edition.
Black Mask is proud to bring you this bold and important comic book, which sets the stage for an entire line of upcoming comics. Following this month's release of BLACK, VOL 1, the expanded line begins next month with BLACK [AF]: AMERICA'S SWEETHEART.
BLACK began its life as a Kickstarter seeking to raise $29,999 and ultimately earned almost $100,000. When it launched in comic shops last year, the response was staggering. And now it's in development as a feature film!
So, what's it about?
In a world that already hates and fears them – what if only Black people had superpowers?
After miraculously surviving being gunned down by police, a young man learns that he is part of the biggest lie in history. Now he must decide whether it's safer to keep it a secret or if the truth will set him free.
X-Men meets The Wire, BLACK's Kickstarter blazed through Black History Month 2016 earning more than three time its funding goal.
BLACK, Vol 1
Written by: Kwanza Osajyefo
Designed by: Tim Smith 3
Art by: Jamal Igle
Cover by: Khary Randolph
In Stores: November 1st