Action Figures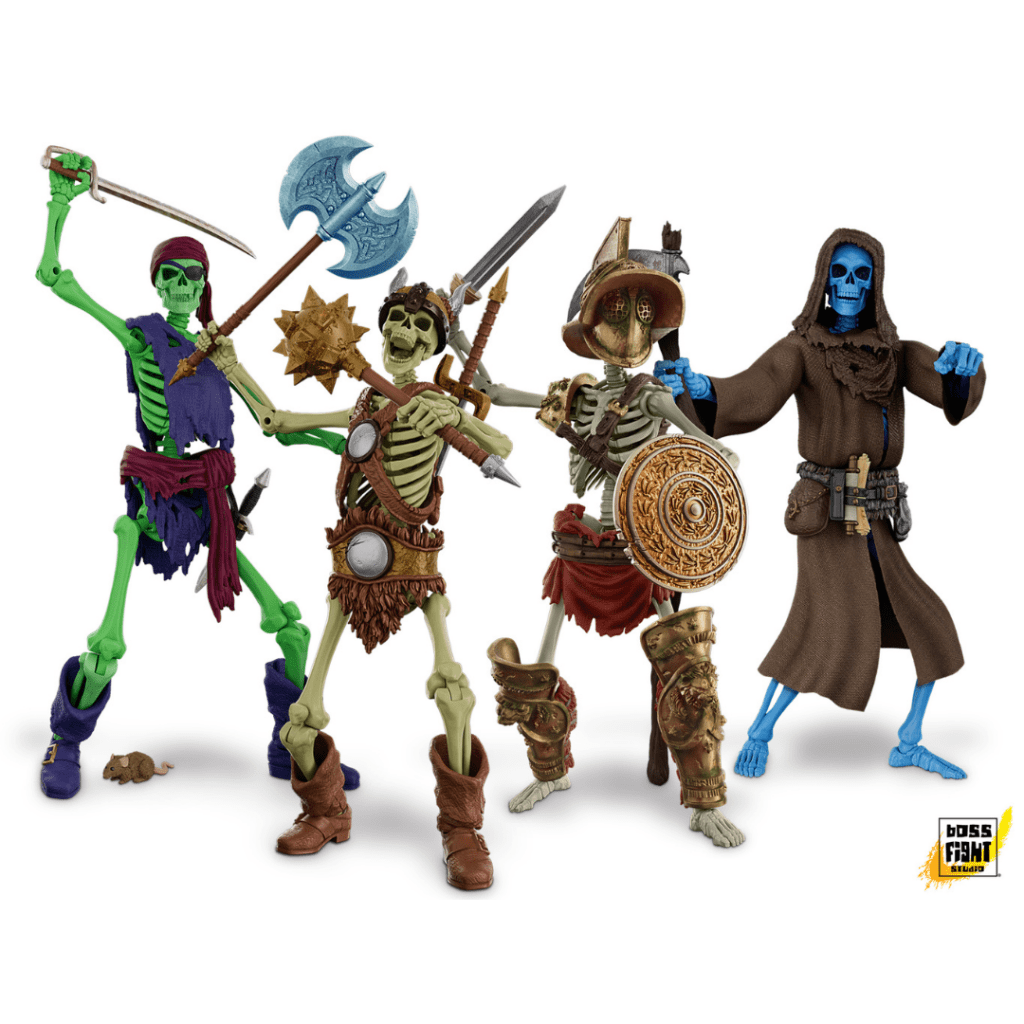 Boss Fight Studios Announces Epic H.A.C.K.S. Skeletons
By Staff Reports
From the Vitruvian H.A.C.K.S. universe, comes the EPIC series – a realm where life is larger and filled with unknown creatures. The first timewarp opened, the Boneyard, is home to some truly terrifying creatures – the Epic skeletons! The ancient creatures, long since evolved past the need for flesh, skin or muscle, present as ten foot tall skeletons, living organisms made of bone who appear to possess conscious thought and very human motivations.
These 1:12 scale skeletons come packaged for destruction clad in their helmet, chest straps, belt, skirt, and boots, wielding their sword, ax and mace, and stand for posing.
*These figures are adult collectibles for Ages 14 and up. Contain functional sharp points & small parts.
This is a pre-order item, estimated Q1 2023. All timelines are estimates and subject to change.