Anime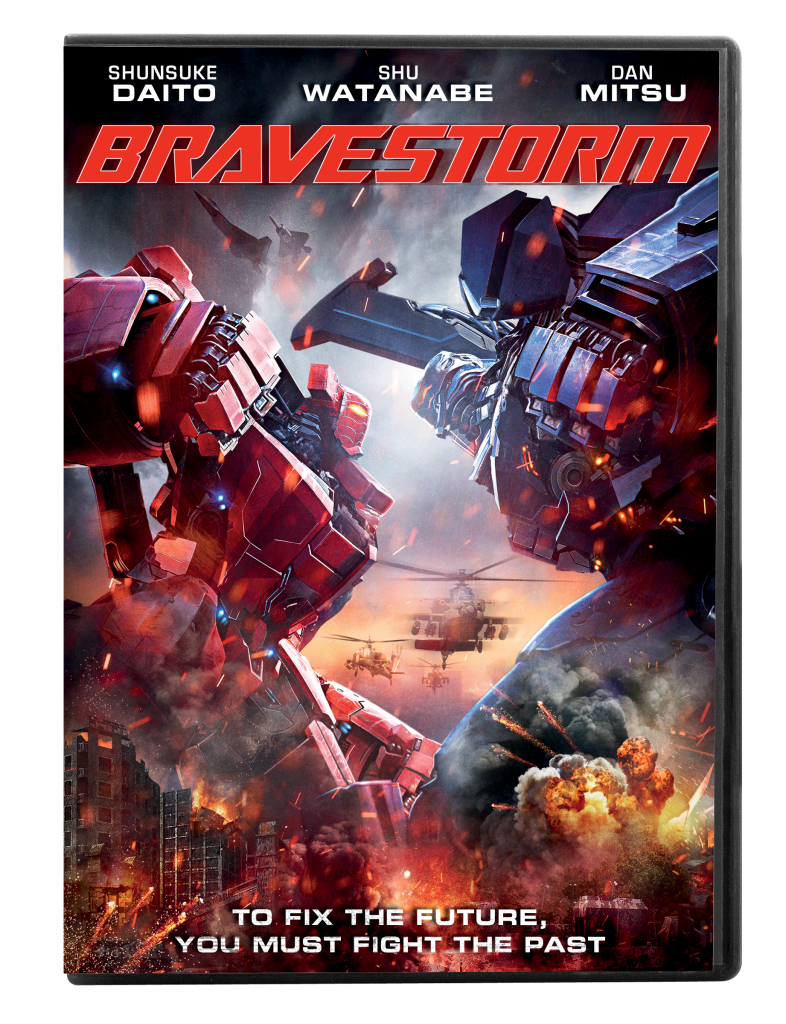 Bravestorm Explodes onto DVD and VOD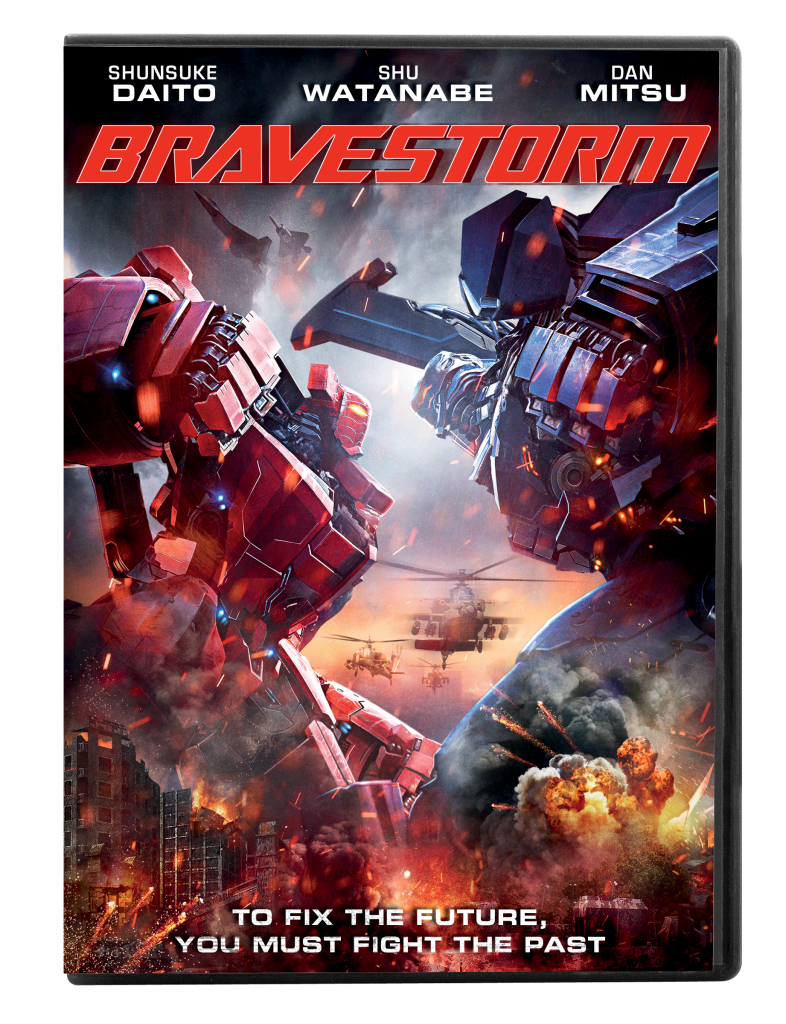 By Staff Reports
Two families must join forces to save Earth in timeline-hopping mecha-action film, BraveStorm, which makes its U.S. debut on DVD and VOD on April 7!
Written and directed by Junya Okabe (TV's "Blader"), the film stars Shunsuke Daitô (TV's "Fringe Man", "Tokyo Alice") alongside Shu Watanabe (TV's "Security of Justice", "Giver: Revenge's Giver").
In the year 2050, mankind is extinct on Earth. The last survivors, five Kasuga brothers, must use a time machine to travel back to the 2018, to collect a human capable of exterminating a group of giant robots sent to Earth by an alien race called the Killgis. Filled with massive action set pieces, robot battles, time travel, and tons of other sci-fi goodies, Bravestorm will have you on the edge of your seat from start to finish!
A cinematic remake of two 1970s Japanese TV series ("Silver Mask" and "Super Robot Red Baron"), BraveStorm is being distributed by Distribution Solutions / Alliance Entertainment and GVN Distribution.
Producers are Shûichi Murata and Junya Okabe.
BraveStorm has an April 7 DVD and VOD release planned.
BraveStorm will be available to stream on DirecTV, Dish, Charter, Cox, iTunes, Amazon, GooglePlay and FandangoNow, and on DVD at Amazon and Walmart stores nationwide!
SRP: $14.99                                        Format: DVD, VOD
Rating: Not Rated                             Language: Dubbed English, Japanese
Run Time: 81 Min
About Distribution Solutions
Distribution Solutions, a division of Alliance Entertainment, is the largest aggregator and downstream distributor of independent film labels in North America.
Distribution Solutions has extensive experience in home entertainment sales and distribution, including Physical Distribution (DVD/BLU-RAY/4K), Digital Distribution (TVOD, SVOD, AVOD,) and Global Television Distribution for a variety of content providers, including Magnolia Pictures, RLJ Entertainment and Mill Creek..
Distribution Solutions also offers comprehensive marketing and creative services, scaled to meet the needs of our partners.
About GVN Releasing
GVN Releasing is a fast-growing distribution company. We provide movies at a high level in the film industry for domestic and international audiences across traditional, digital media, theatrical, television and emerging platforms. There is an environment of demand looking for high-quality content with an ever-changing production and distribution landscape. Our sustainable business model is focused on revenue growth through our value-add approach to production, acquisition, and distribution.
About Alliance Entertainment Corporation
About Alliance Entertainment
Alliance Entertainment is the largest wholesale distributor of physical home entertainment consisting of audio and video software in the United States, as well as newly added video games, selling to mass merchant retail, brick and mortar stores, internet retailers, independent store owners offering vendor managed or 3PL services.
With more than thirty years of distribution experience, Alliance Entertainment serves customers of every size, providing a robust suite of services to resellers and retailers worldwide.
Alliance Entertainment is a One-Stop solution for all entertainment product needs. As a solutions-based operation, Alliance Entertainment drives sales for companies with unparalleled selection and cost-efficient processing. Alliance Entertainment is headquartered in Sunrise, FL, with offices located throughout the U.S.
Visit http://www.aent.com for additional information on Alliance Entertainment.