Art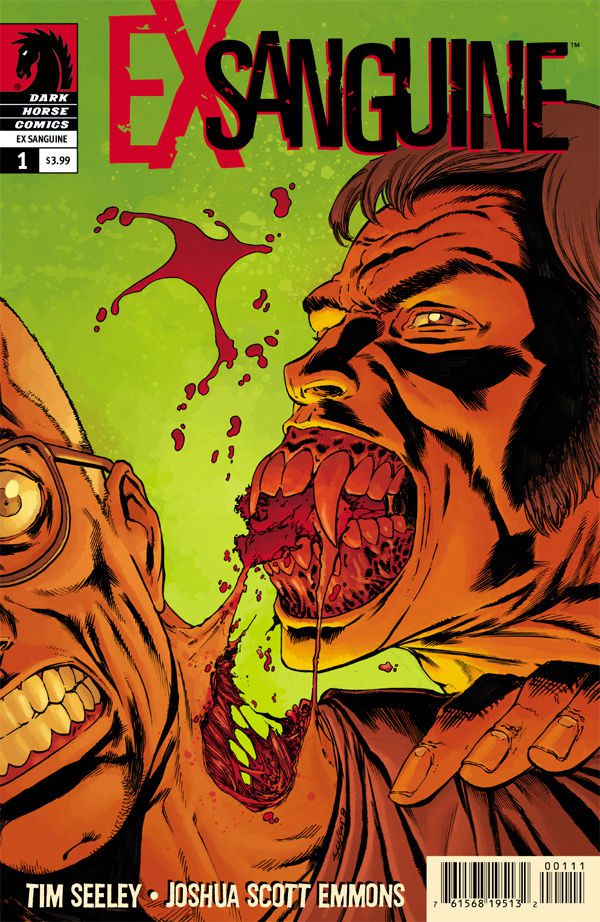 Chopping Block: Ex- Sanguine #1
It's that time of the year: Halloween time. Where horror runs rampant, scares are around every corner, and blood runs through your nightmares. Not to anyone's surprise, we see many horror and thriller projects pop up just in time for the scares, and why not? It's smart marketing, but is also means we get a trove of Halloween themed stories that aren't very good. Heck, some are plain awful. So with Dark Horse Comics Ex-Sanguine, which group does the bloody book fall under?
Luckily, this book is a high quality scare factory, but when you look at the creator invloved it shouldn't be a surprise. Tim Seeley, the man behind Hack/Slash, pulls double duty as he co-writes the book with Josh Emmons as well as illustrates and does a great job in doing so. The book follows a man who has a secret: he's a vampire. But when it comes to all the killings go around in his community, he is not at fault, and will not be blamed for so. He encounters a human monster who is unlikely and disturbing at the same time, as well as a pair of law enforcement officers who are following his every move.
What we get with this book is crime, horror, suspense and the unexpected. Seeley and Emmons craft an excellent start to this supernatural romp, leaving the reader wanting more and more. If you want to get in the Halloween spirit, then I can't recommend this book enough. Highly recommended, I give Ex-Sanguine #1 a @@@@ out of FIVE.