Art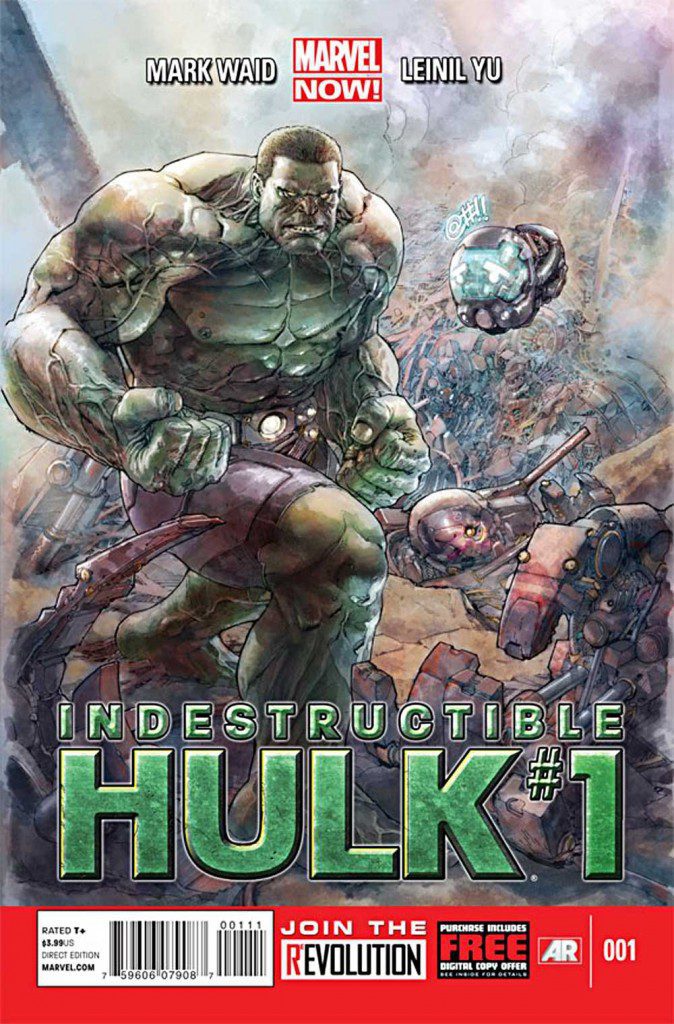 Chopping Block Review: The Indestructible Hulk #1
Review by Nolan P. Smith-Pastrami Nation
Writer: Mark Waid
Artist: Leinil Yu
Publisher: Marvel Comics
Website: www.marvel.com
SPOILERS AHEAD
The Hulk: the jade giant of the Marvel Universe. The powerhouse of the Avengers, and the self-proclaimed strongest there is. We saw him flatten Loki in The Avengers this year, now he's back with a brand new series as a part of the Marvel NOW launches. We have seen him as an Avenger, a Defender, as a powerful tyrant, a gladiator, a savage, a hit man: so what could be next for old purple pants? How about using his brain as a member of S.H.I.E.L.D.?
Before anyone says it: yes, I know we have seen a smart Hulk before. But this isn't just a smart Hulk: this is Bruce Banner showing the world that he belongs to be up there in the genius ranks alongside Reed Richards and Tony Stark. That's how this issue kicks off, and it does everything right. We see Banner, who has come to terms with being both himself and the Hulk, but a Banner that wants more. He sees how Tony's name is always in the spotlight, and he wants to be remembered for more than just the alter ego to the Hulk. That's where S.H.I.E.L.D. comes in. You need money to do the stuff Iron Man can do, so that's what Bruce wants: a shot to make a difference in the world with his mind, based at S.H.I.E.L.D.
This first issue comes to us from the desk of Mark Waid, who is no stranger to the world of superheroes. Waid is responsible for DC's Kingdom Come, and more recently, the amazing Irredeemable from Boom!. What he crafts here is a perfect jumping on point for fans, much like myself. Having not read a Hulk book since World War Hulk, this was a refreshing read, where we see Banner show off  just as much as the Hulk. Waid nails Banner, and nails the explosive nature of the Hulk as we see a new chapter unfold. Leinil Yu, who did some amazing Hulk work on Ultimate Hulk Vs Wolverine, goes strong on this debut issue. From the Banner moments, to the classic Hulk Smash moments that we all come to expect, Yu makes the book pop. This was an outstanding first issue, and by the looks of the designs on what's to come at the end of the book, it's going to be an exciting ride. This is the second Marvel NOW book I have checked out, and it's as amazing as Uncanny Avengers. Highly recommended, I give the Indestructible Hulk #1 a perfect @@@@@ out of FIVE.