Art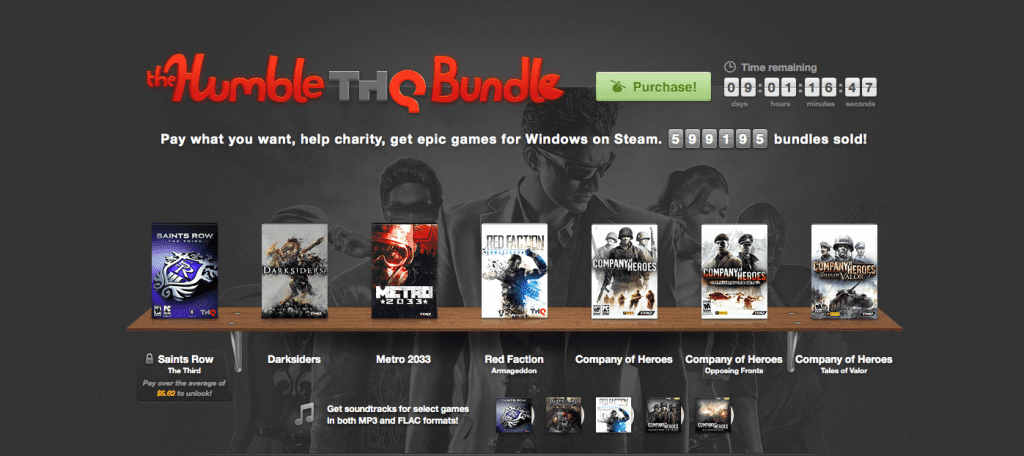 Humble THQ Bundle Brings Deals for Charity
How can anyone pass this up?
The newest Humble Bundle features some of THQ's greatest titles all for…wait for it… you pick the price!
That's right, you pick how much you want to spend on: Darksiders, Red Faction, Metro 2033, and three Company of Heroes titles, and soundtracks! Spend over the average donation ($5.62) and get Saints Row The Third! Plus, you choose how much goes to charity, how much goes to THQ, and what charity gets what.
This is an amazing deal and can do a lot of real good, make sure to visit the site at: http://www.humblebundle.com/. Only 9 days left!
I would have done this, but sadly I have a Mac and this is for Windows downloadable copies through STEAM. Ah well.