Comics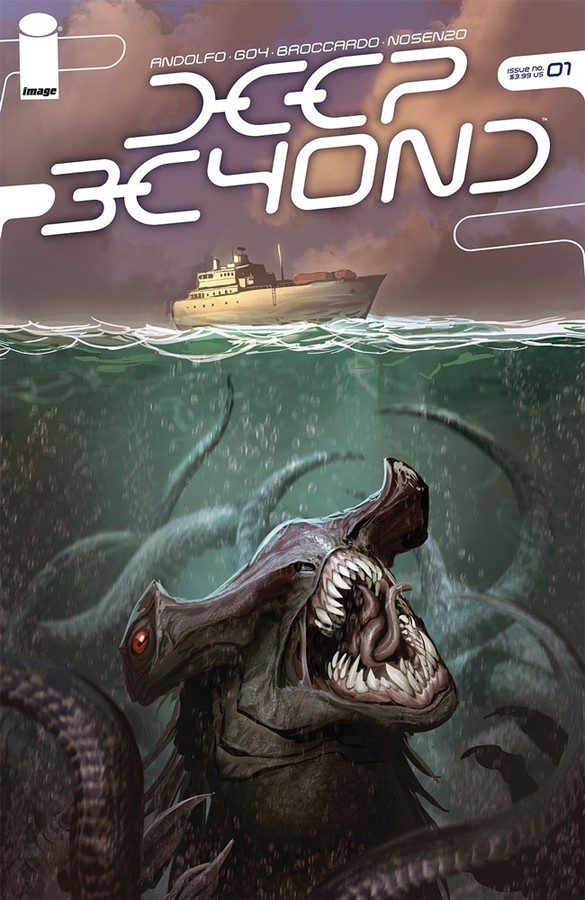 Comic Book Review: Deep Beyond #1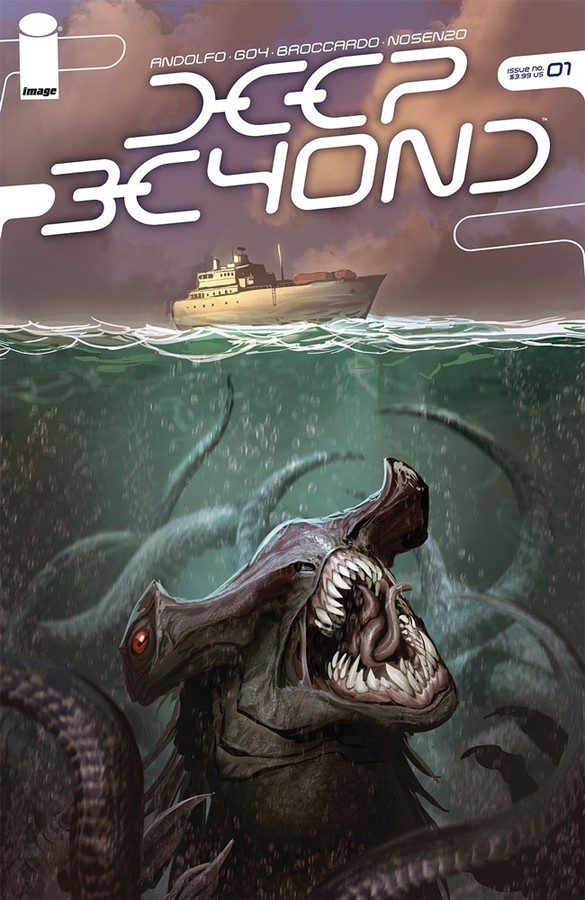 By Rebecca Benson
This much-anticipated series, Deep Beyond, from Image Comics, will be hitting comic bookshelves soon
Our story opens with the leader of a futuristic mission being under attack. This mission takes place in the depths of the deep of the North Atlantic. Observable is the effect of the attack. An unknown agent has caused maladies. Not to mention, an unknown–and somewhat bizarre–attacker can be viewed just outside the window. However, back on land, a human-made act of terrorism has been carried out. Self-efficacy and sustainability have already started to become established. It is a battle to see just how far civilization can support these efforts. Our characters must choose their alliances. But it's hard to see past hurts and grievances of old. Unions are forming, and who is behind this deep-sea mission: the government? The military? Or is it from something being overlooked by all? An entity far greater than human imagination? With it being set in the future, it is a tale of survival and technology to keep our species alive. Or is it allowing unknown species to reproduce and survive?
Mirka Andolfo (W) & David Goy (W), Andrea Broccardo (A), Barbara Nosenzo (C), and Fabio Amelia (L) have created an exceptional piece. While featuring just a few parallels to Jules Verne's treasured "20,000 Leagues Under the Sea", this story is geared toward more mature readers. It incorporates a lot of political undertones. It also contains a few scenes with graphic violence and adult themes. Many things are happening at once, so be sure to pay attention! There are minor plot twists that keep it interesting. And let's not forget about the fantastic artwork and lettering! I mean, upon first viewing, the reader's eyes are entranced with visual mastery! It especially shines when our characters travel outside their normal boundaries! With that being said, the story stays mysterious enough that the reader wants to read more. But! It does not become confusing, which I can appreciate.
This series debuts next month! Don't miss out!
Rating: 3.5 Pastrami Nations out of FIVE.

Rebecca Benson currently resides in the mountains of California. A mother of one daughter, she has a love for pop culture, with a knack for Disney, Harry Potter, and is currently an educator for the hearing impaired. An avid reader, she jumped deeper into the world of comic books in 2020, with her interest piqued in the independent scene.