Comics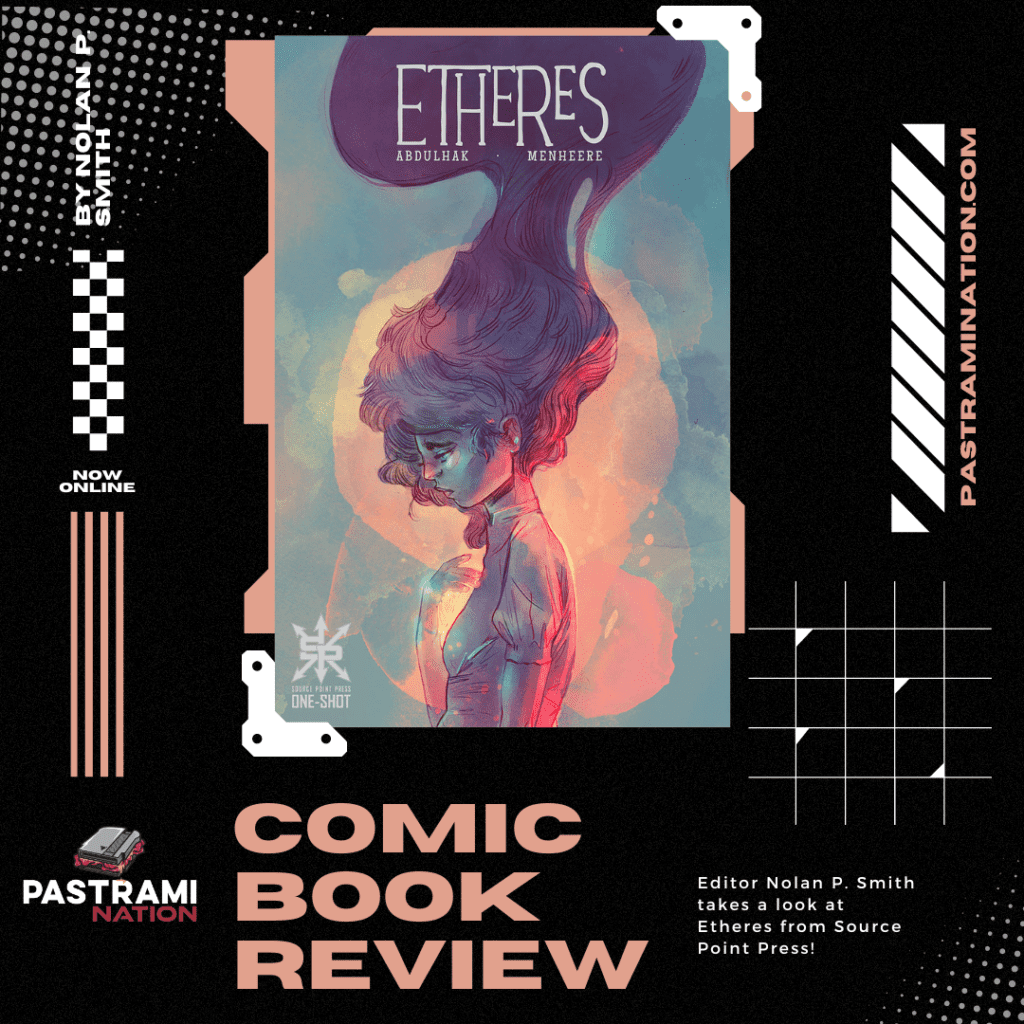 Comic Book Review: Etheres
By Nolan P. Smith
Editor
What happens to us after we die has been a question that has fascinated humanity for as long as we have existed. This one-shot comic from Source Point Press explores the ethereal and surreal journey to the afterlife in a unique and thought-provoking way. Enter Etheres.
Written by Anas Abdulhak and beautifully illustrated by Dennis Menheere, with edits by Michele Abounader and letters by DC Hopkins, this comic follows the journey of Valerie as she navigates the afterlife. Through the use of poetic language and stunning artwork, we are taken on a haunting and eerie journey as Valerie tries to find her place in the afterlife. The weight of her traumatic memories and experiences is palpable, and she is haunted by a mysterious creature that stalks her every move.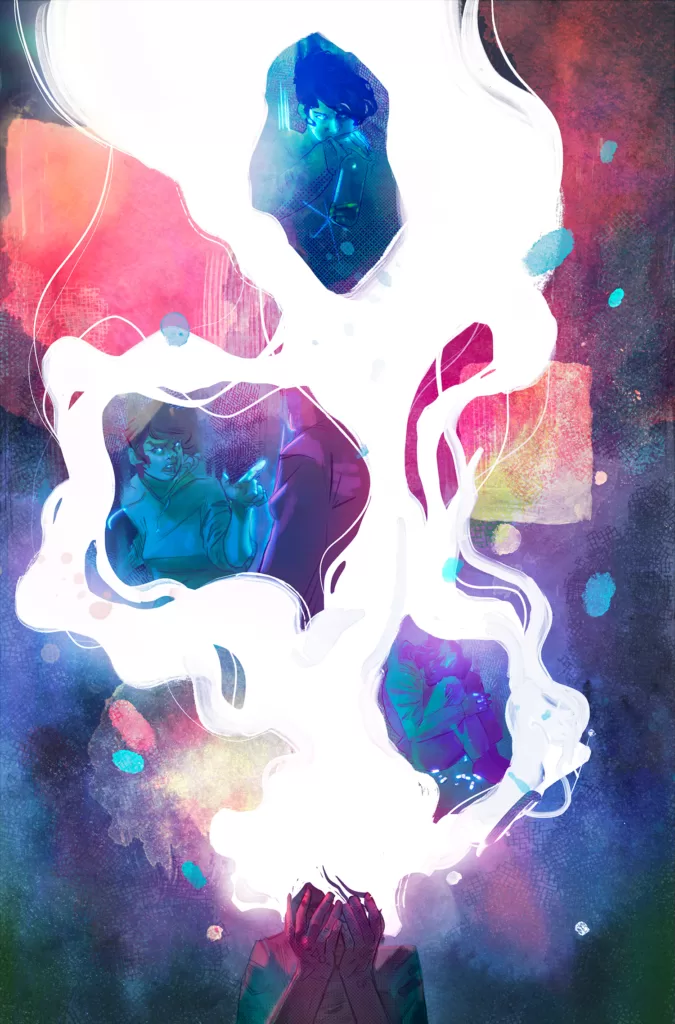 This comic transcends what many people think of as typical comic book fare. It is a deep and moving exploration of the human experience and will leave a lasting impression on anyone who reads it. Abdulhak's storytelling is masterful, and Menheere's artwork perfectly captures the otherworldly nature of the afterlife. This is not a fairy tale, and there is no happy ending, but it is a fantastic tale that will stay with you long after you turn the final page.
Etheres is a must-read for anyone who loves comics that challenge their perceptions and make them think deeply about life and death. It is sure to land on many "Best of" lists for 2023 and is a journey you won't want to miss. Get ready to explore the afterlife like never before with Etheres.
Rating: FIVE Pastrami Nations out of FIVE.