Apparel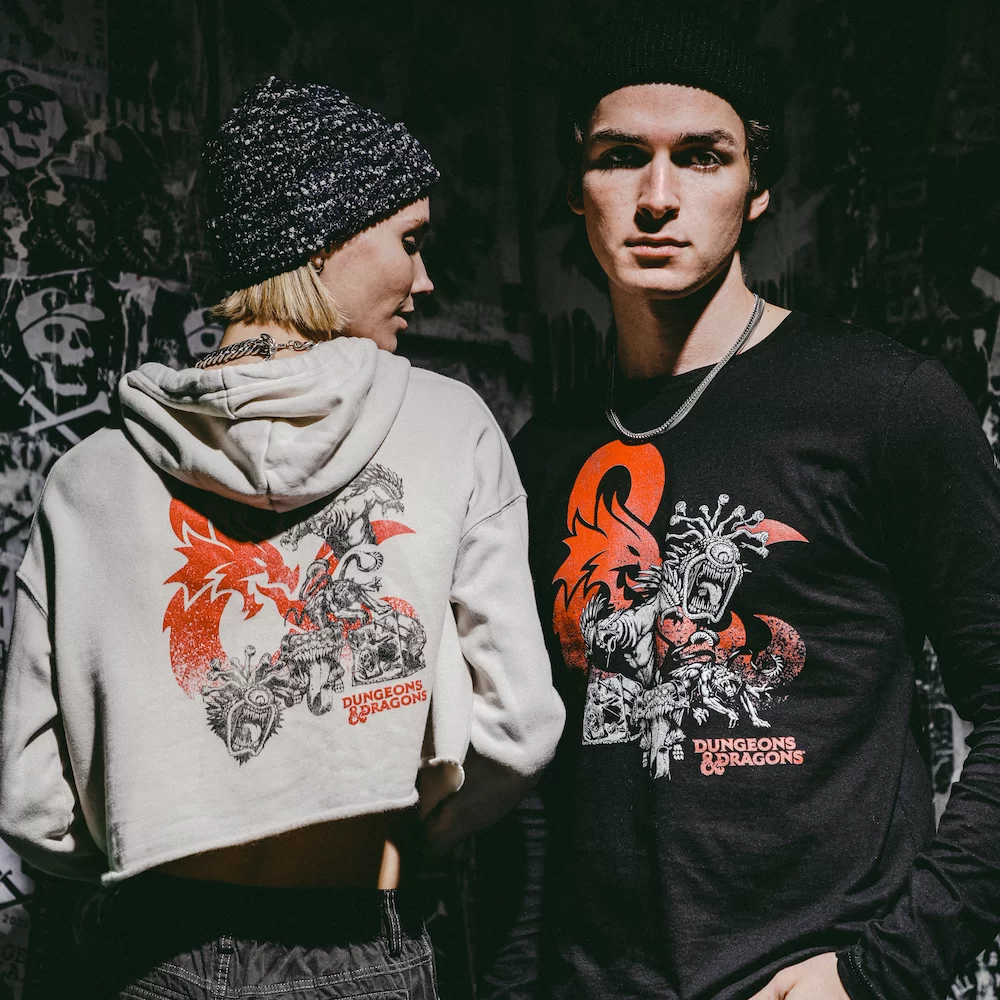 NEW Dungeons & Dragons Apparel From Heroes & Villains
By Staff Reports
Just in time for the release of the highly anticipated Dungeons & Dragons movie, Heroes & Villains and Bioworld have launched a new apparel line. Featuring popular characters such as the Owlbear, Gelatinous Cube, Displacer Beast, Mimic Shapechanging Ambush Predator, and more, the collection offers a wide range of options, including socks, tees, and hoodies, allowing fans to show their love for their favorite characters.
At Heroes & Villains, the focus is on storytelling and creating authentic, timeless wearable gear for collectors and fans who demand more from their apparel. The brand collaborates with some of the most celebrated storytellers in modern history to bring officially licensed merchandise from iconic franchises such as Star Wars, Marvel, DC, Dungeons & Dragons, and many more.
With over 20 years of experience in the lifestyle pop-culture apparel and accessories industry, Bioworld is a global pioneer in the licensing industry. The company is committed to connecting fans worldwide by creating deeper connections between fans and the things they love. Through their partnerships with some of the biggest brands in the world, Bioworld offers a wide range of products across 20 different categories. Whether it's through their merchandise or their commitment to self-expression, Bioworld is more than just a licensee. They are the solution for fans who demand the very best.
Visit Heroes & Villains today to explore the latest collection and pick up your favorite characters' apparel!