Action Figures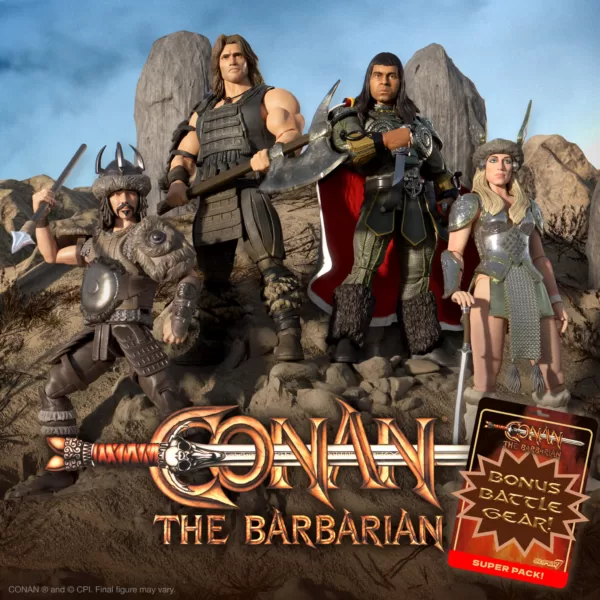 Conan the Barbarian ULTIMATES! Wave 5 Up for Pre-Order from Super7
By Staff Reports
"Crom…grant me one request. Grant me REVENGE! And if you do not listen, then to HELL with you!" This is the moment Conan has been waiting for virtually his entire life and he will not be denied his vengeance! Super7's latest Conan the Barbarian ULTIMATES! lineup is inspired by the Battle of the Mounds scene where Conan and his allies finally face off against Thulsa Doom and his mightiest warriors. Featuring intricate sculpting and premium paint detail, these made-to-order figures come with interchangeable heads and hands as well as a variety of accessories. He finally has a chance to avenge the slaughter of his family by Thulsa Doom! Don't deny his chance at redemption by failing to order the Conan the Barbarian ULTIMATES! figures of Battle of the Mounds for your collection!
Exclusive Super Pack
Assemble the complete Conan the Barbarian Wave 5 ULTIMATES! collection and receive an Exclusive Super Pack! An assortment of fierce and iconic weapons accessories to build your ULTIMATES! armory. Available only with the purchase of the full wave of Super7 ULTIMATES! Action Figures from Super7.com. By Crom!