Collectibles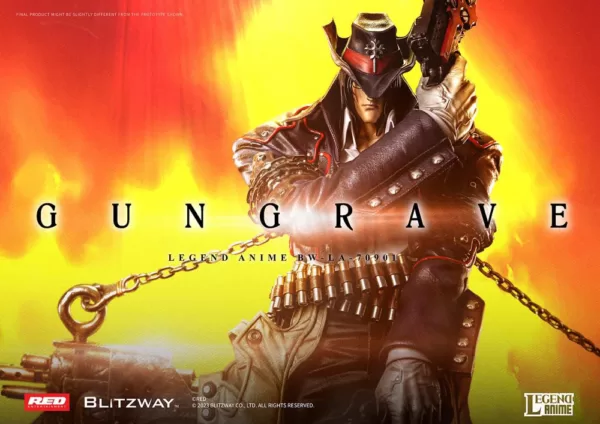 Gungrave Blitzway Legend Anime 1/4 Scale Statue Up for Pre-Order
Gungrave's Beyond the Grave is back as a massive Blitzway Statue
By Staff Reports
Bandai Namco has brought to life the iconic anime anti-hero Beyond the Grave with this fantastic Gungrave statue!
Gungrave is an infinite bullet action game released for PS2 by RED Entertainment in 2002. Yasuhiro Nightow was involved in character design, including the protagonist "Beyond the Grave". The endless stream of bullets from Cerberus made gamers' hearts beat, And once again, we release a statue of Beyond the Grave that will make your heart beat faster. It faithfully reproduces the world of Gungrave, and despite being 1/4 scale, it is produced with a powerful presence at a height of about 72cm (28 inches).
Pre-order yours today HERE!