Art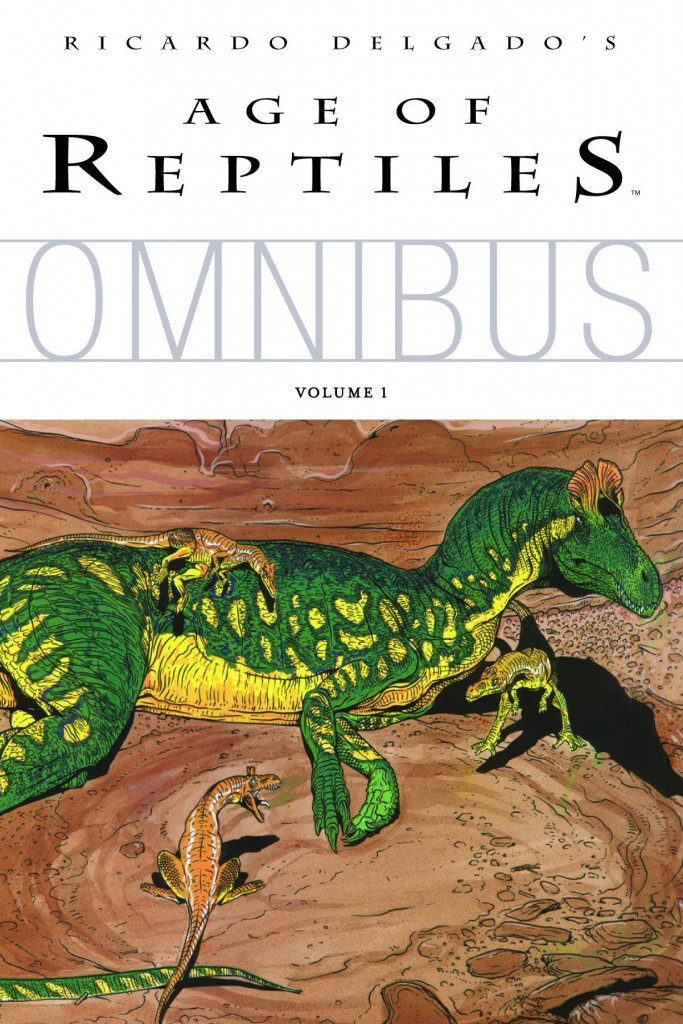 Pastrami Graphic Novel Review: Dark Horse's Age Of Reptiles Omnibus- A Must Read For Anyone. Period.
Review by Jason T. Smith
Written and drawn by: Ricardo Delgado
Publisher: Dark Horse Comics
Dark Horse Books brings us a true masterpiece with it's Age of Reptiles Omnibus Volume 1 by the master of all things dinosaur related in comics, Ricardo Delgado.
This collection collects the first two Age of Reptiles mini series from the 90's as well as the third series Age of Reptiles: The Journey,which made it's debut in 2010. As well as all those now out of print books,this Omnibus gives us bonus content in the form of concept art and sketches. Delgado is a true genius when it comes to visual storytelling keeping us interested from start to end with out using one word.
Well his amazing artwork didn't hurt either.
He gives us dinosaurs like you've never seen before. The Age of Reptiles Omnibus Volume 1 is a definite must for comic and dino fans alike, or anyone wanting to be blown away by a great story. My only question is, "When do we get Volume 2?" I give the Age of Reptiles Omnibus a perfect @@@@@ out of FIVE.