Comics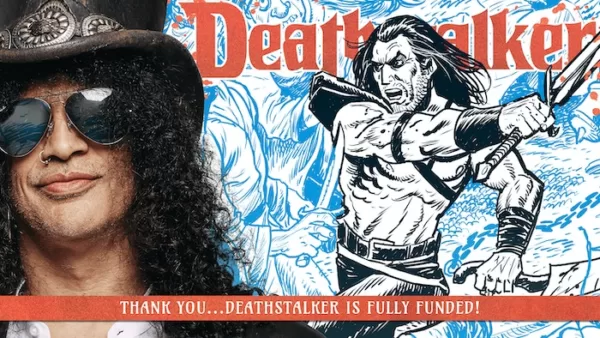 Deathstalker Returns in Comics From Vault Presented by Guns N' Roses' Slash: Kickstarter Campaign Live! 
By Staff Reports
Vault Comics, in partnership with Slash of Guns N' Roses, Shout! Studios, and Raven Banner Entertainment, has launched an exciting Kickstarter campaign to produce a deluxe hardcover graphic novel adaptation of the cult classic sword-and-sorcery movie franchise, Deathstalker, as part of their previously announced Headshell imprint.
Presented by rock legend Slash, and based on a story by writer, director, and legendary creature effects artist Steven Kostanski (Psycho Goreman, The Void), the comic will reunite the team from Vault's hit weird western series, West of Sundown, bestselling writer Tim Seeley (Grayson, Hack/Slash, Money Shot) and acclaimed artist Jim Terry (Come Home, Indio).
The Kickstarter campaign offers gorgeous, deluxe, oversized hardcover editions of the book that are exclusive to this campaign.
"I'm excited to be kicking off a new era of Deathstalker," said Slash. "From Tim Seeley, artist Jim Terry, writer-director-creature FX-wizard Steven Kostanski, and myself, our Deathstalker is a reimagining of that fine specimen of 80s sword and sorcery. With fantasy, you get a little of everything: horror, magic, sex, thrills, blood, guts, swords and weirdness. You know—all those things you can't look away from. And that's what we're bringing. So—please—if you share my love of all things wicked, check it out!"
"We obviously adore sword and sorcery at Vault," said CEO Damian Wassel. "So, when Slash approached us with the opportunity to relaunch a cult classic of the genre together with Steven Kostanski, and our friends at Shout! and Raven Banner, we couldn't say no. The whole idea of this project is to balance nostalgia for the so-bad-it's-good fantasy filmmaking of the 1980s with the storytelling sensibilities of our time. There's no one we could trust more to turn that into a wickedly hilarious, fantastically epic comic than Tim Seeley and Jim Terry."
"I'm a child of the 80s," added Seeley. "I remember when my dad bought our first VCR in 1982. And I remember the slew of weird and imaginative sword and sorcery VHS tapes that followed. Deathstalker has been near and dear to my heart since I was completely disturbed and aroused by it at a far-too-young-age. And as a fan of the films of Steve Kostanski, I was thrilled to contribute to this project and the ongoing mythology of Deathstalker with my good friend and frequent collaborator, Jim Terry at Vault!"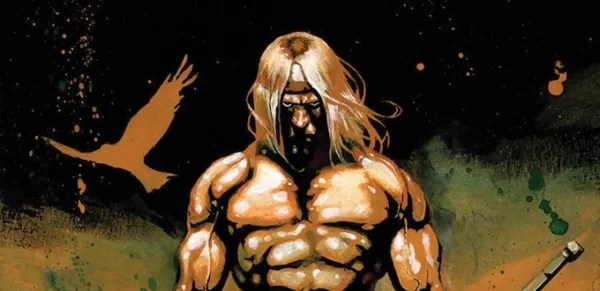 "Some went to church, some had friends, I had the video store," said Terry. "Being young at the birth of the VHS explosion was magic, and it felt like a time when folks were telling incredibly imaginative stories with limited resources – that charm and creativity would be hard to recreate today but it's a thrill to bask in that energy with Deathstalker. I'm already enjoying myself, and very much looking forward to wandering in a world I'm very familiar with and making something that we hope will be an absolute blast to read. Thanks to all the folks involved and to my pal Tim Seeley for inviting me along to hang out in this universe for a while."
"I can't think of a collection of artists more capable of reigniting Deathstalker than Tim, Jim, Steve and Slash," remarked Fields. "It's a dream team that both honors the legacy and forges a new direction unique to their trusted creative credentials."
The Kickstarter is now live and will run through November 9th, 2023. Fans can back the project now at at https://www.kickstarter.com/projects/vault-comics/slash-presents-deathstalker