Action Figures
DesignerCon 2022- Bringing Art and Action Figures Back to Anaheim
By Nolan P. Smith
Editor
Photos by Nolan P. Smith and Jason T. Smith
This past weekend, the Anaheim Convention Center once again played host to one of the largest gatherings of vinyl art, pop art, and action figures of the year with DesignerCon. The indie art experience took over two halls at the convention center and packed them with vendors, artists, toy manufacturers, and more.
We covered DesignerCon years ago for Pastrami Nation and were extremely excited to cover their 2022 show. As massive action figure fans, several booths stood out leaps and bounds for us. Super7 always impresses, and this year's showing off more of their upcoming Ultimates! action figures like their newly announced Conan, Silverhawks, and more. Beast Kingdom showed a nice variety of items, from their highly detailed DAH line to their Disney blind box collections and their NFT-tied Ultraman collection; they were a breath of fresh air. Mondo showed off the fantastic 1/6th scale Panthor figure, which is a literal beast to behold.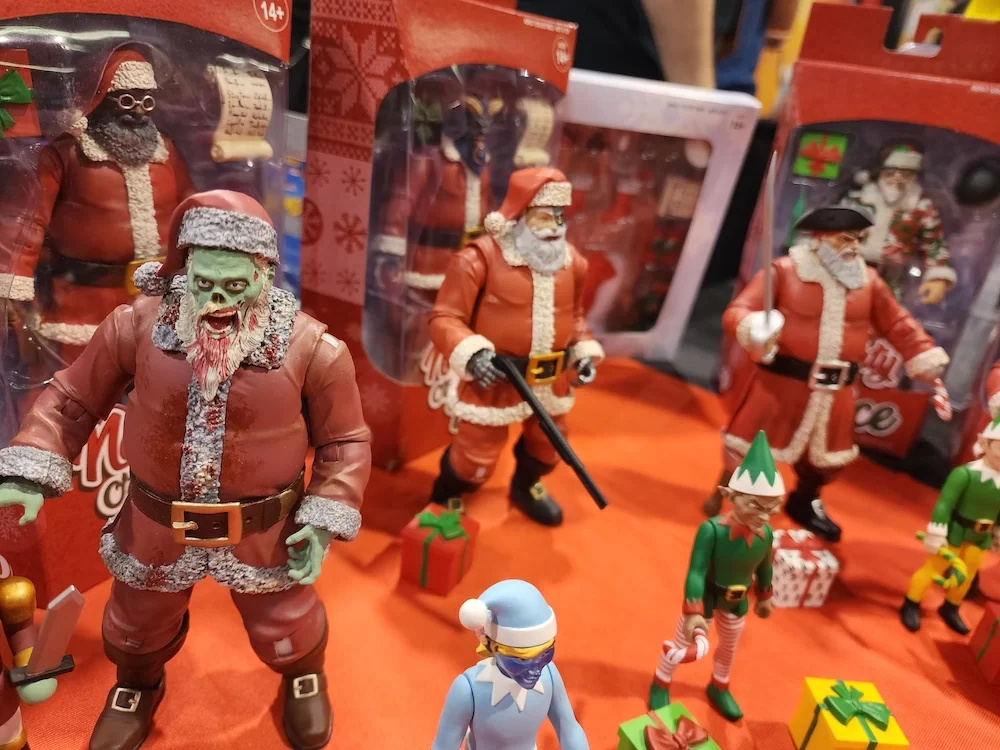 Fresh Monkey Fiction showed off their just announced partnership with BigBadToyStore- Operation: Monster Force, as well as their super popular Naughty or Nice line, which is a Christmas-themed line of 1/12 scale figures set to hit stockings this December. Underverse was another standout booth, showing more of their Pocket Universe collection. A showstopper has to be the Joe Ledbetter booth with their brand new Disney collaboration, which features color and black and white stylized versions of Disney's iconic characters. Plastic Meatball also had some impressive 1/18th scale figures, including some well-known cereal icons.
The convention was well organized- picking up badges was so simple and easy. The layout of the con floor and the aisle sizes have always been a massive strength for this show, and this year continued that tradition. As an action figure fan, I will say more companies would have been exhibitors- it would have been great to see companies like The Loyal Subjects and Premium DNA attend. Still, they did have a variety of booths with popular and urban art that drew massive crowds. I can only speak for myself- I would love to see a more extensive action-figure presence in 2023.
Overall, it was a fantastic show, be sure to attend next year to experience it for yourself. For more information on Designercon, visit them online at http://www.designercon.com/.