Art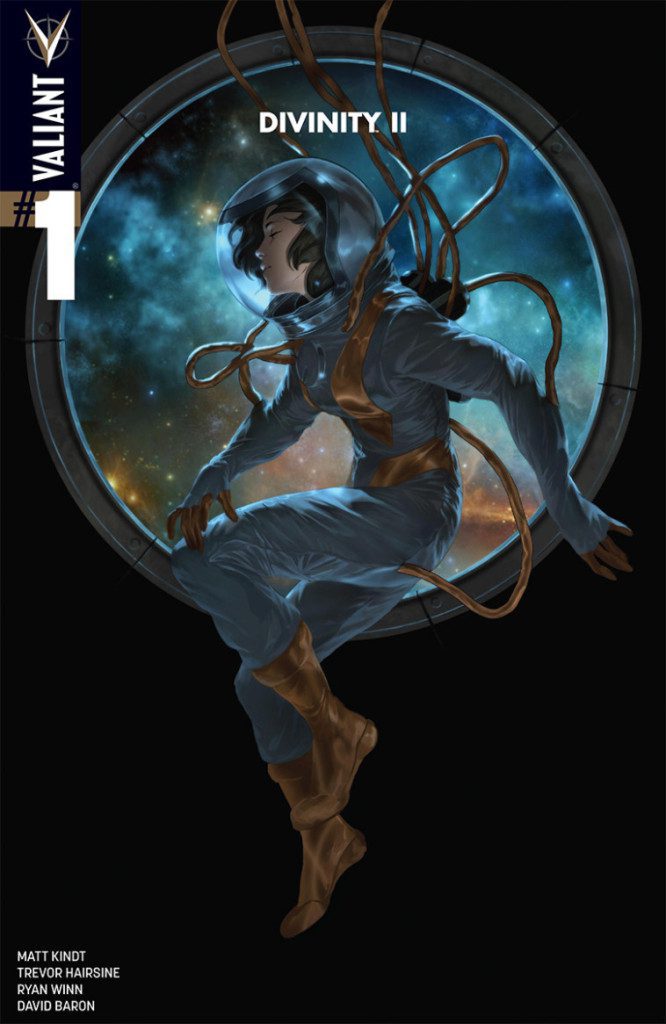 Divinity II #1 Review: Super Soviet
Divinity II takes us down a dark and disturbing road with Valiant's latest super "hero"
By Nolan P. Smith
With the first Divinity series from Valiant Entertainment, we were introduced to Abram Adams, one of three Russian cosmonauts sent out during the space race as the Cold War waged on. Having gone farther into the cosmos than any human before, the three got lost on a strange planet. Adams came into contact with something that changed him, giving him god like powers and catapulted him to the modern era. This series follows what happened to the other two cosmonauts, with the emphasis on Valentina Volkov.
Writer Matt Kindt and artist Trevor Hairsine, we get a very dark tale of Valentina, nicknamed Miska, and what led her to the program. For Adams, it was his intellect, but for Miska, it was the will to prove herself. Coming from a horrible and poverty-stricken childhood, she took to the communist principles more than her teammates. But when she awakens on a strange planet and sees Adams has left, we see Miska show her true colors as she heads to Earth in search of Mother Russia.
Kindt writes a story far darker than the previous Divinity, but nonetheless, knocks it out of the park. To put someone with Miska's powers in the hands of Russian President Vladimir Putin, I can only imagine the battles that will come out of this: with Adams, but also with the modern Valiant heroes like X-O Manowar. Divinity II shows the brutal nature behind Valiant's latest superpower, and crafts one of the best debut issues to hit in 2016.
Rating: 9.75 out of 10. 
This review was created in conjunction with QBC Toys and More, a local comic book and collectible shop located in Victorville, CA. Featuring new comic books every week, collectibles, action figures, original artwork, and more, QBC has something for the pop culture lover in us all. You can find them on Facebook at https://www.facebook.com/QBCToysandMore/.