Comedy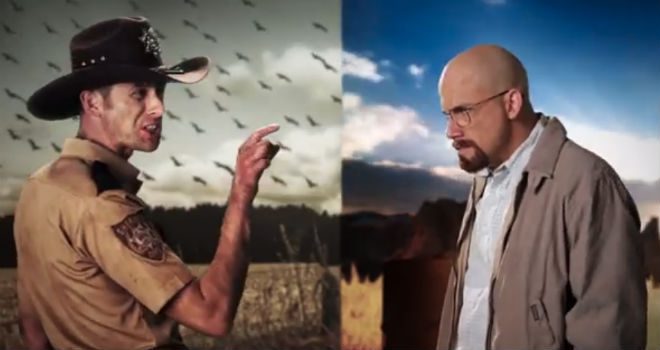 Epic Rap Battles Of History: Rick Grimes Vs Walter White
By Nolan P. Smith
The rap battle you never wanted to see is pretty amazing!
I don't know how I missed this one: check out the epic rap battle between The Walking Dead's Rick Grimes and Breaking Bad's Walter White. Extremely well done, I couldn't help but laugh!!!
Created by Peter Shukoff (aka Nice Peter) and Lloyd Ahlquist (aka EpicLLOYD), ERB features comedic altercations between historical and pop culture figures in a rap music format.
With more than 1.5+ billion series views to date, ERB is one of the Top 10 most subscribed entertainment channels on YouTube. Popular battles in the series have included Barack Obama vs Mitt Romney, Steve Jobs vs Bill Gates, Mozart vs Skrillex, among others. ERB has also featured cameos from artists including Snoop Lion/Dogg, Comedy Central's Key and Peele, Jenna Marbles, the #1 most subscribed female on YouTube, comedy duo Rhett and Link, to name a few. You can check out ERB online at: www.youtube.com/ERB
[youtube https://www.youtube.com/watch?v=krQHQvtIr6w]