Reviews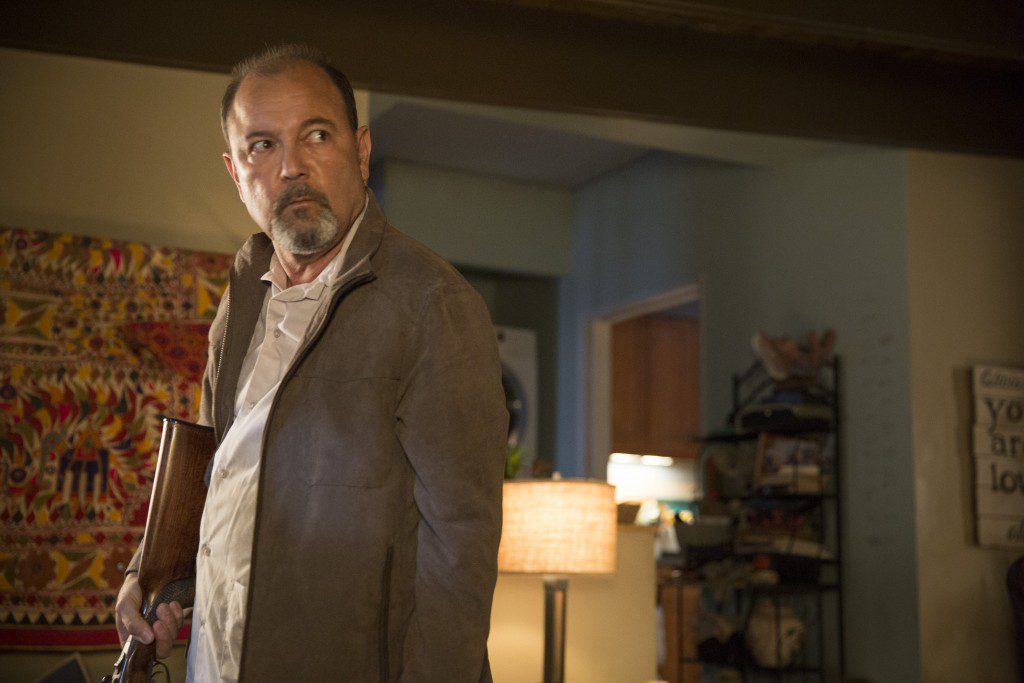 Fear The Walking Dead Episode 5- "Cobalt" Review- Not Quite The Walking Dead, More Like a Casual Stroll
Review by Nolan P Smith
(Victor Valley)– We are two episodes away from the season finale of "Fear the Walking Dead", so of course, with this being the second to the last episode, I had high hopes for "Cobalt".
Well, you should never aim high.
I am not saying this was a terrible episode, because it wasn't. It just didn't feel like it should have been a complete, stand-alone episode. We continue right where last week's left off: Nick (Frank Dillane) has been carted off to the National Guards h.q. due to his addiction, and carted off by force in grand fashion. This leaves the family in panic mode, same with their neighboring family The Salazar's as well, who had someone taken away as well for a medical condition.
We see two different reactions here: from Travis (Cliff Curtis), it's talking to the armed forces that took his son and try to reason with them so he can see his son. For Madison and the others back home, it's all about gaining information on what's going on, and by any means necessary. For Daniel Salazar (Ruben Blades), that means showing a side his family had never even known about, let alone seen.
The characterization that has been building was halted for what seems like one major build up to next week's season finale. The threat escalates, a time scale has been placed down to give us a sense of urgency, and things happened that we should have saw- not just been told about. In this medium of "moving pictures", we always here "show, don't tell", and I feel this episode dropped the ball big time on that with a moment I feel every viewer would have wanted to see involving everyone's "favorite" military figure.
All in all, I felt like this should have been packaged with next week's episode and played as a two-hour season finale. It didn't feel complete, and ended at a very odd time. With only one episode left, I'm still very mixed on what I feel about this series, but I will save judgement as a whole for next week.
Rating: I give "Cobalt" a 3 out of 5. Not horrible by any means, just not very strong either. Not quite The Walking Dead, more like a casual stroll.